Shane Stewart Ready For Capitani Classic Title Defense
Story By: KENDRA JACOBS / KNOXVILLE RACEWAY MEDIA
Photos By: TOMMY HEIN / RACERSGUIDE.COM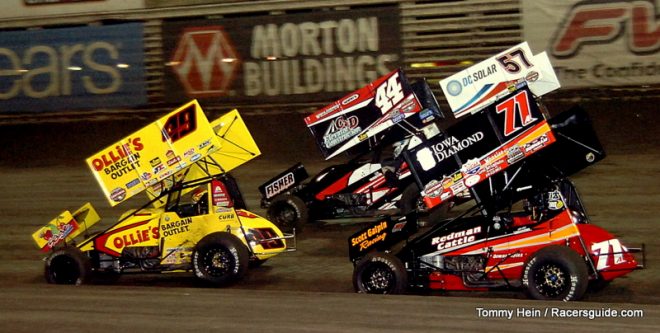 KNOXVILLE, Iowa —April 5, 2017-  Weld Racing, one of the most respected brands in all of auto racing, has partnered with Knoxville Raceway as the title sponsor of the Weld Racing Capitani Classic presented by Great Southern Bank.
The race honors the late Knoxville Raceway track promoter Ralph Capitani, who died in February.
"We are extremely excited to be the title sponsor of this awesome event for racers and fans that showcases our products in action," said Norm Young, president and CEO of WELD Racing. "The 2017 WELD Racing Capitani Classic will be one of the biggest Sprint Car events of the year and is the perfect way to honor the hard work and dedication of the late Ralph Capitani whose tireless efforts made Knoxville Raceway one of the greatest racing venues."
The WELD Racing Capitani Classic presented by Great Southern Bank is one of the biggest events in sprint car racing. Scheduled Aug. 6, the event kicks off the 5-hour ENERGY Knoxville Nationals presented by Casey's General Stores week. The race also hosts the Greenland Homes Pole Shootout, a knockout-style dash to set the starting line-up of the feature.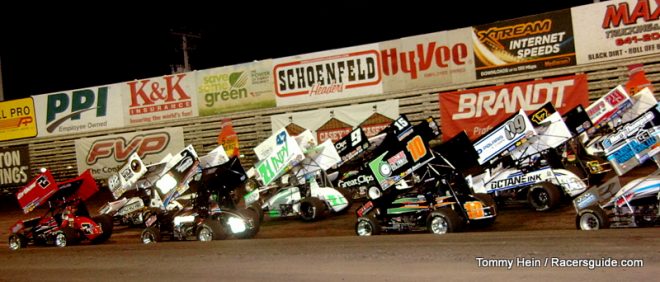 This year's event will hold even more significance as the racing community continues to honor the loss of one of the greatest promoters in sprint car history.
"We are proud to have WELD Racing celebrate its 50th anniversary with us at Knoxville Raceway," said Kendra Jacobs, director of marketing at Knoxville Raceway. "WELD has a long history of speed, innovation and success — all things that we value at Knoxville, too. It's a great partnership. Obviously this year's Capitani Classic will carry a new meaning without Ralph (Capitani) here with us. I'm glad the folks at Weld, who knew Cappy and his impact on the sport, will be with us to honor him."
Shane Stewart, driver of the Larson Marks Racing No. 2, is the two-time defending winner of the Capitani Classic.
More than 60 drivers and teams competed in the 2016 event.