Featherfoot Warrior Pro Stocks And Military Night
Press Release By: Matt Keith /Albany Saratoga Speedway Media
Photos By: Dave Dalesandro / Racersguide.com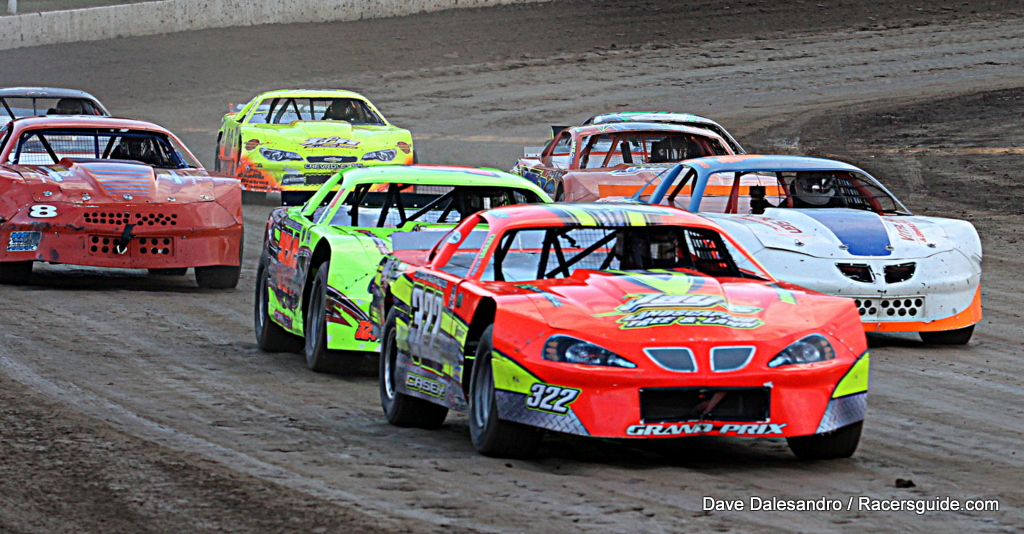 Malta, New York -June, 29.2017 –    The month of June will close out at Albany-Saratoga Speedway on Friday, June 30 with a Massive Fireworks Display filling the skies over "The Great Race Place" celebrating Independence Day.  The fireworks will presented by Santore's World Famous Fireworks.  The evening will be sponsored by TrustCo Bank.
TrustCo Bank began in 1902 in Schenectady, New York, and has been in business for 115 years.  They are your hometown bank with 145 locations nationwide. TrustCo Bank has been a long-time supporter of the Albany-Saratoga Speedway.
The "Featherfoot Warrior Pro Stock Series "will be on the card along with all divisions in action excluding the 4-Cylinders.   Also added to the evening will be the makeup Limited Sportsman division feature from Friday, June 23.
The remaining features from June 23, will be made up at later dates.  The Sportsman will run on July 7, the Modifieds on July 21, the Pro Stocks on August 4, and the 4-Cylinders on August 18.
June 30th is also "Military Night" at the speedway.  All members of the Military are admitted into the speedway for free with proper identification.  The Gold Star Families of fallen soldiers that are displayed on the number 771 Street Stock of driver Jim Duncan have been invited, as well as the Patriot Guard.
The night will also honor longtime photographer John Grady.  Grady will celebrate his 87th birthday on June 30th.  Recently Grady has suffered from Dementia and has been in an assisted living facility.  John, his son Chris and historian Bob Novak will be on hand with a table full of photographs for everyone to enjoy and purchase. Stop by and say hi.  Proceeds for the photo sales will go toward Dementia research.
"John has memorialized not only Albany-Saratoga Speedway but every track he visited throughout his entire career."   He's been an institution at this track for over 50 years and I hope lots of fans will stop and thank him for all that he has done for this sport we all enjoy." said promoter Lyle DeVore.
Admission will be $12 for adults and $2 for Kids 11 and under.  Pit gates open at 4 p.m.
Front gates open at 5 p.m.
For the 2017 schedule and up-to-date Albany-Saratoga Speedway information be sure to visit:        Online at www.albany-saratogaspeedway.com
Twitter at http://twitter.com/Albany-Saratoga@Albany_Saratoga  Facebook at http://www.facebook.com/Albany-Saratoga Speedway
Instagram at albany_saratoga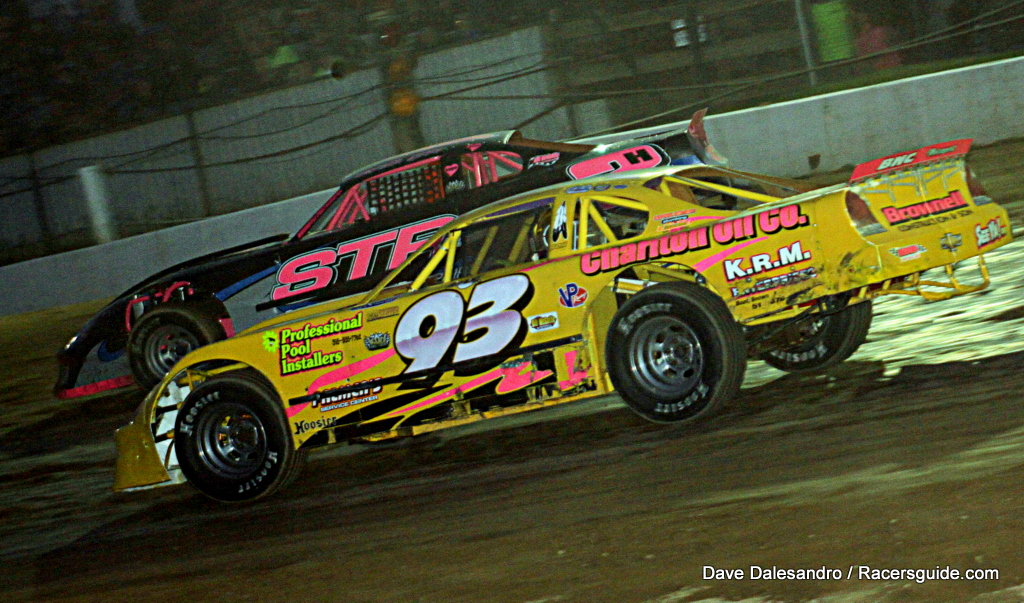 About Albany-Saratoga Speedway: Conveniently located at 2671 U.S. Route 9, Malta, NY  12020 the 4/10 mile dirt track is approximately one mile North of Exit 12 off I-87.  Racing  takes place every Friday night at 7 p.m. from mid-April to mid-September and features  DIRTcar Modifieds (Big Block / Small Block combined), DIRTcar Sportsman, Limited  Sportsman, DIRTcar Pro Stocks, Street Stocks and 4-Cylinders.  "The Great Race Place"  grandstand gate opens at 5 p.m.; pit gate opens at 4 p.m. The facility provides the ultimate  fan-friendly location for motorsports entertainment including free parking and camping.