New to racing? Racers Guide is dedicated to promoting the sport so it continues to grow and build a stronger and larger fan base. Below are the different style cars found racing across the United States and Canada. We explain the difference between the various styles that race in your locale. Check back often as we will be adding many more styles!
---
DIRT or Northeast Style Modifieds
These cars are the headline division at dozens of tracks in the Northeast from Delaware to Canada. The driver sits in the middle of the car, with high-downforce, wind-channeling tunnels on either side of him. The roofs are very flat, and tilted to catch additional air. The front suspension is usually a coil-over setup, with a torsion-bar set-up for the rear suspension. Motor sizes typically range from spec 358 small blocks to big blocks.
---
DIRT or Northeast Style Sportsman Modifieds
This division of racecar usually runs as a support class to the dirt modifieds in the Northeast and Canada. They run on the same chassis as modifieds, and feature engines ranging from 602 and 604 crate engines to V-8 stock passenger car engines.
---
UMP/IMCA/Midwest Style Modifieds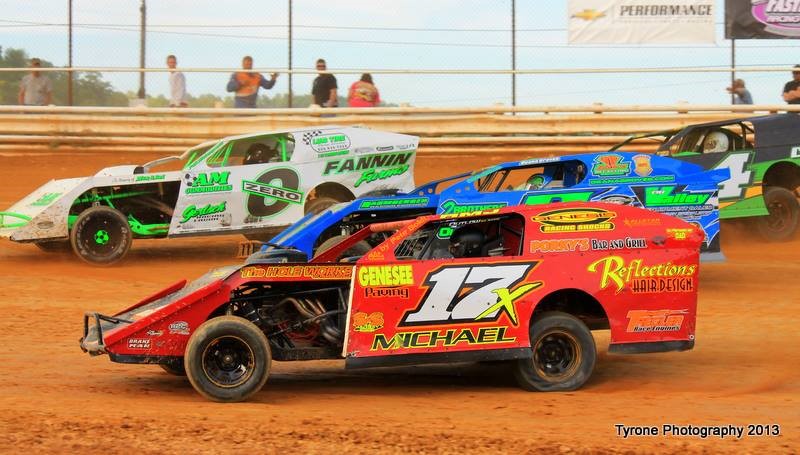 The IMCA-styled modifieds bodies are very flat on the sides, and lack the downforce generating tunnels the DIRTcar modifieds sport. The driver sits on the left side. One of the most notable differences between the IMCA-styles modifieds and other modified series cars is the use of stock production car frame sections as part of the racing chassis. These cars also race on smaller tires than the other types of modifieds, with most sanctioning bodies specifying the same tire.
---
DIRT Late Models (Super, Limited, Crates)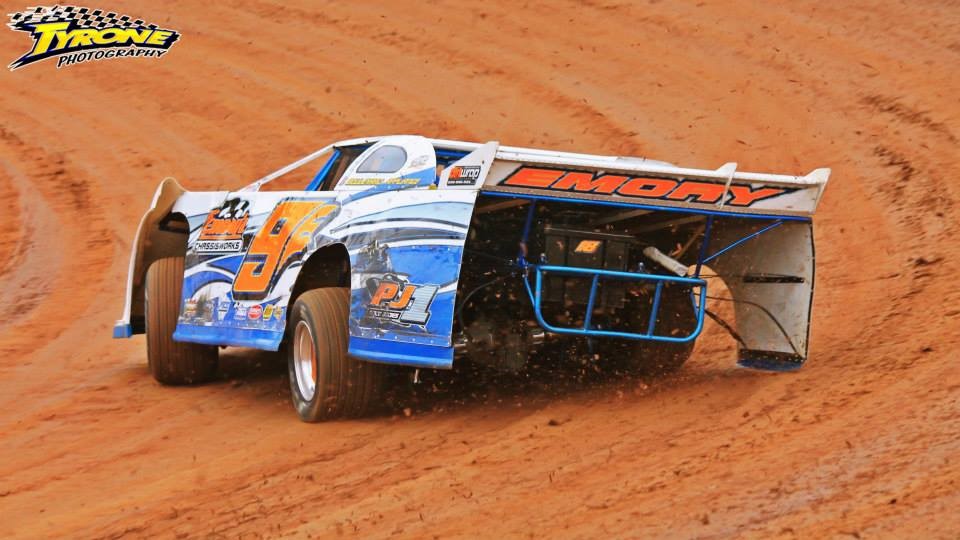 Dirt late models are the most popular headline division in America, and run weekly at hundreds of tracks. A typical dirt late model features steel constructed tube frame chassis with aluminum bodies. Super Late Models run powerful motors capable of producing more than 800 horsepower. Limited late models and crate late models run the same chassis and body as the super late model, but must run a spec motor or GM crate motor.
---
Winged Sprint Cars (410 Sprints, 360 Sprints, 358 Sprints, 305 Sprints)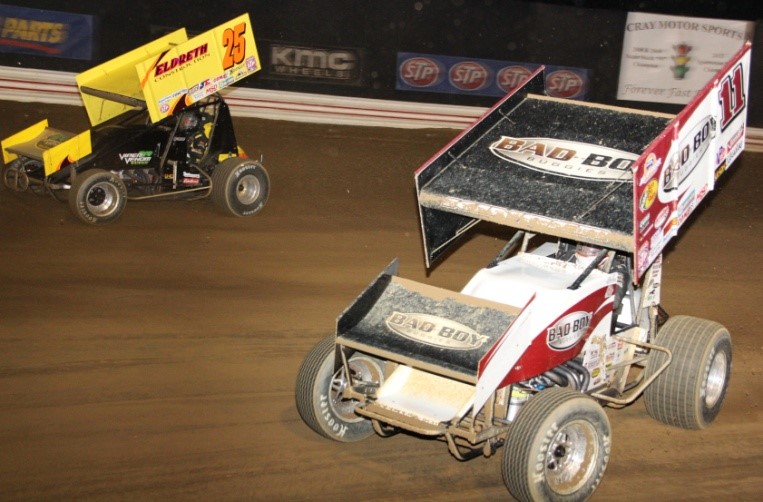 Winged sprint cars have the highest power to weight ratio of any dirt track race car. The wings provide downforce allowing the cars to turn faster, and also provide safety in the event of a flip. A 410 sprint car motor can produce more than 900 horsepower. Besides national series such as the All Star Circuit of Champions and the World of Outlaws this division is a weekly headliner at tracks in Central Pennsylvania, the Midwest, and California. 360 powered sprint cars also thrive across the country, and touring series exist from Canada to the Deep South all the way to the West Coast. 305 sprint cars are a relatively inexpensive way to go sprint car racing, and many regions have specific RaceSaver touring series, utilizing a strict set of rules followed by all participating regions.
---
Wingless Sprint Cars (410 Sprints, 360 Sprints, 358 Sprints, 305 Sprints)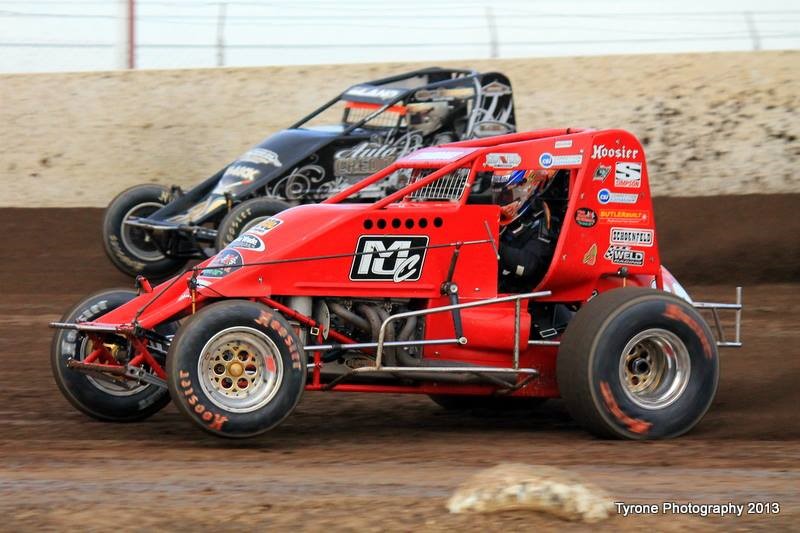 Wingless sprint car racing is mostly confined to the Midwest and California, although national touring series such as USAC brings wingless sprint car racing to the Northeast and Ohio several times a year. These cars are built to race sideways, without the addition of the top and front wings. Wingless sprint cars mostly headline at speedways located in Indiana and Southern California.
---
Street Stocks (Hobby Stocks, Thunder Cars, Outlaw Stocks, Daredevils, Roadrunners)
Almost every dirt track runs a form of street stock under various names. Most of these divisions feature strict rules to keep the cost down, and must run a stock v-8 motor. They are usually an entry level division at most tracks where the average hobbyist can build a street stock-type car and go racing without spending as much money as a driver would in other divisions.
---
Four Cylinder Stock Cars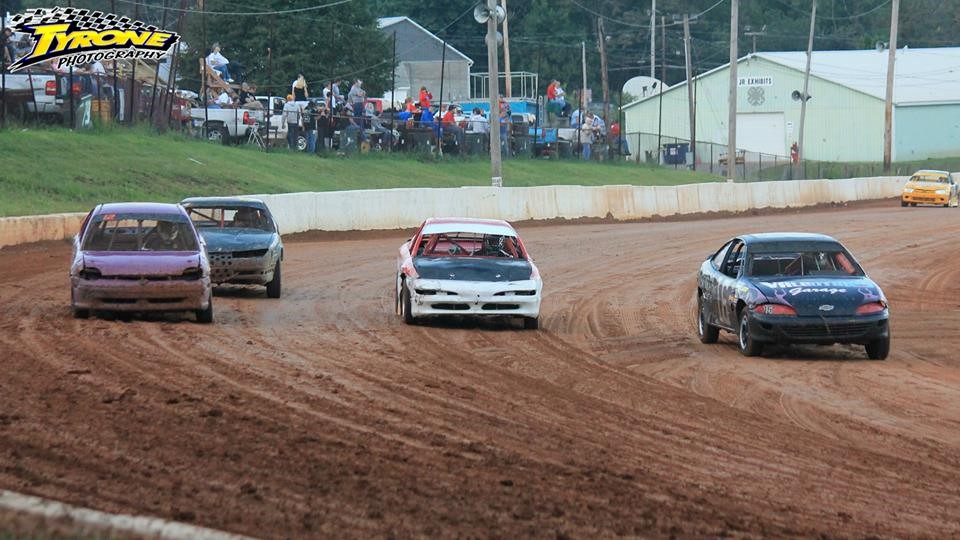 This is another division that can go by many different names at tracks across the country. The basic rules include drivers must run a stock four cylinder car. Typically the only modifications allowed are for safety measures. This is another entry level division featured at a majority of dirt tracks from coast to coast.
---
Micro Sprints (125CC, 250/270CC, 600CC/1200CC)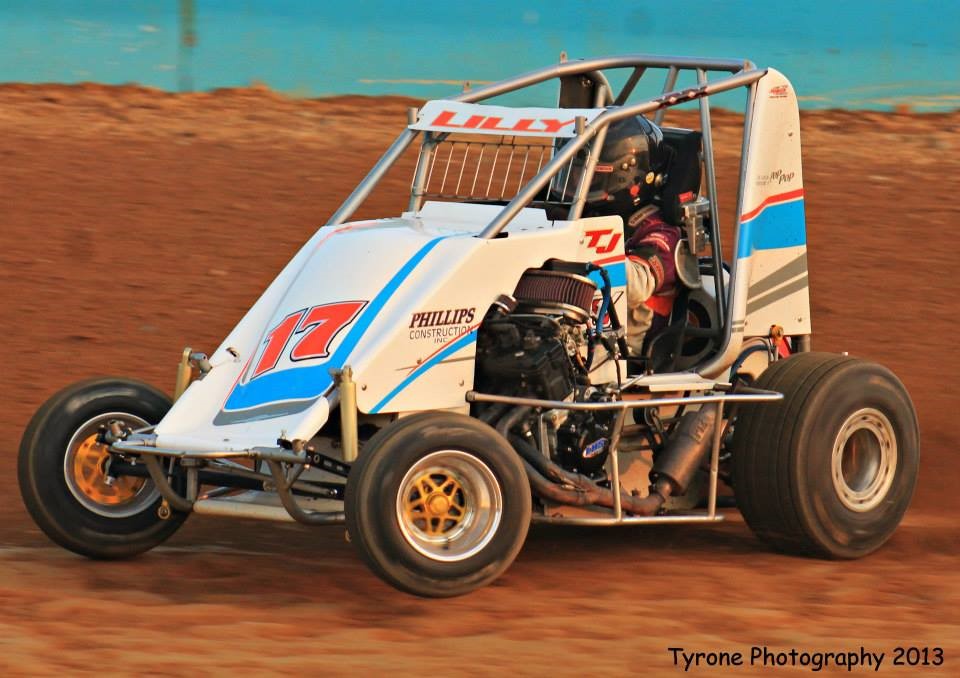 Micro sprints run smaller tracks usually 1/4 mile or less across the country and can be either winged or wingless. They are scaled down versions of full size sprint cars, and are powered by motorcycle engines. Many young racers begin their careers in micro sprint racing and move up to the full size sprint cars after gaining valuable experience.
---
Dwarf Cars/Mod Lites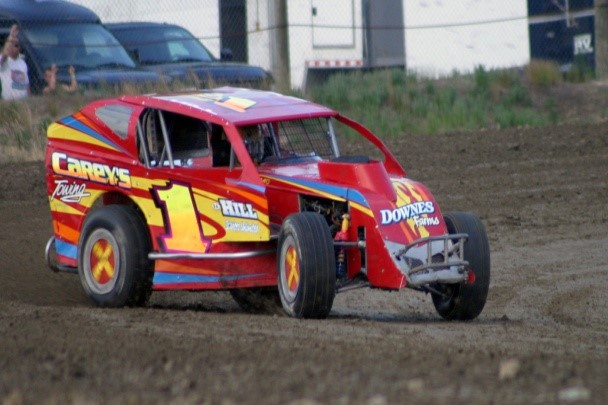 These small, yet powerful racecars are made to resemble the classic coupes of the 1940s, and scaled down versions of Northeast DIRT Modifieds. They're powered by 1000 and 1200cc motorcycle engines. The Mod-Lite style cars race in Upstate New York and Delaware, whereas the Dwarf cars are more popular in the Desert Southwest and California.
---
Midgets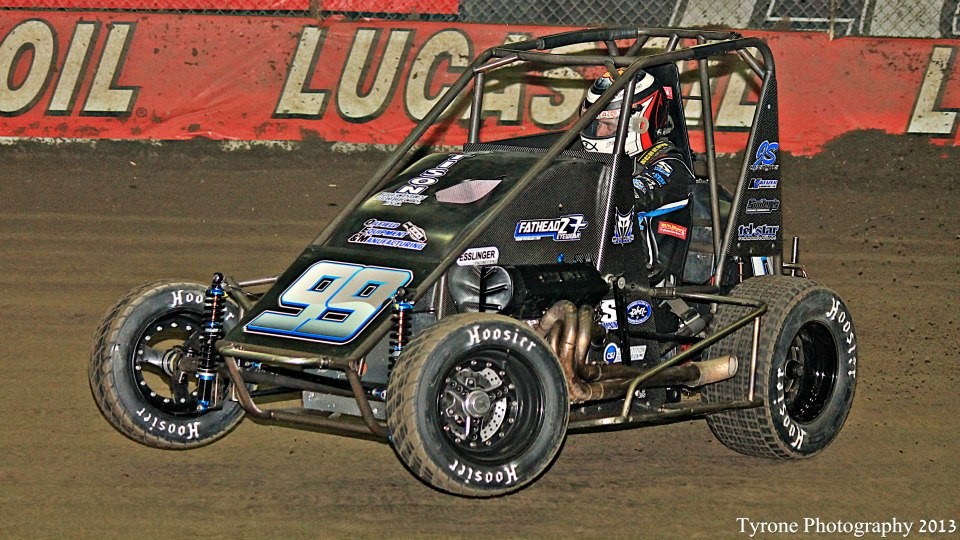 Midgets are a popular form of racing and can be found throughout the United States, especially in Pennsylvania, the Midwest, and California. Other clubs exist throughout the country. Midgets feature a high horse power to weight ratio, and usually run on a four cylinder engine. The majority of midget races are run under a sanctioning body (ARDC, USAC, POWRi), but some tracks do race them weekly or bi-weekly such as Devil's Bowl Vermont and Angell Park in Wisconsin.