CONKLIN COMMUNITY NIGHT THIS SATURDAY.  ALL KIDS 17 YEARS OLD AND YOUNGER WILL BE ADMITTED FREE!
Press Release By: Andrew Harpell / FMP Speedway Media
Photos By: Dave Dalesandro / Racersguide.com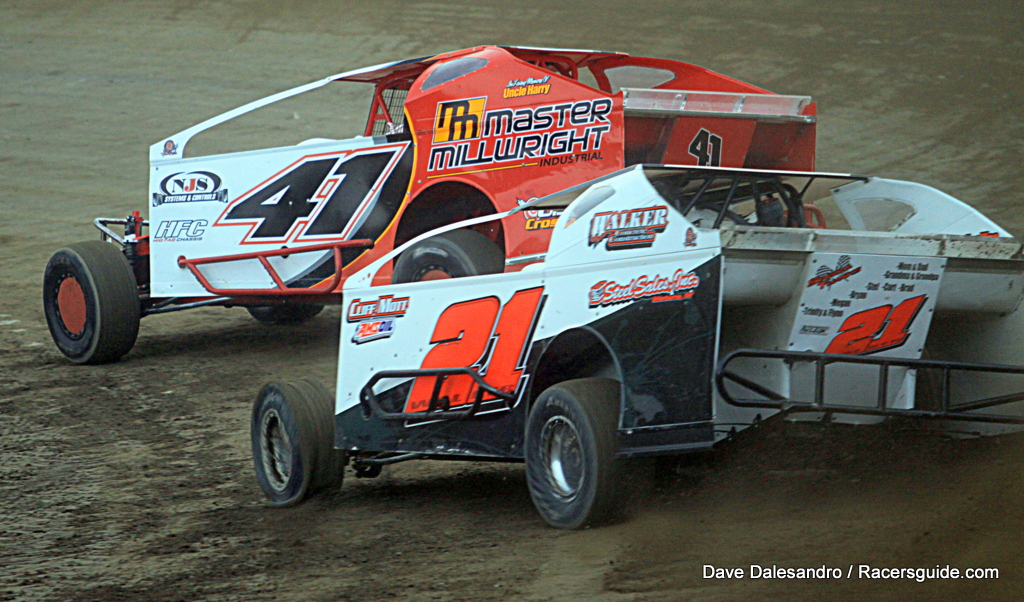 KIRKWOOD, NY.- June 30, 2017-Five Mile Point Speedway is ready for another big night of racing action on the historic quarter mile oval this Saturday night.  This Saturday is Conklin Community Night – all town residents showing photo I.D. will be admitted in to the grandstand FRE.  Racing gets underway at 6 p.m.  This Saturday is also another popular Youth Night – Kids 17 years old and younger will be admitted FREE of charge.
The weekly Five Mile Point Speedway weekly racing program has always been family friendly and that tradition continues this Saturday with another popular Youth Night.  All area youngsters 17 years old and younger will be admitted in to the grandstand FREE for the racing action.
On the track the will be a full program of weekly racing action led by the Big Block/Small Block Modifieds.  Joining the Modifieds will be the Crate Sportsman, Street Stocks, Lightning Cat Experts, Factory Stocks, Slingshots and Lightning Cat Novice.  Weekly racing begins at 6 p.m.
The on track excitement at Five Mile Point Speedway has been second to none.  The competition in all of the weekly divisions has been outstanding with no one driver dominating the action in the majority of the classes.  The Modified division has seen 7 different feature winners in 7 races this season.  Remarkably, current Modified point leader Tyler Siri has yet to record a feature win despite leading the standings.  The Modified division is wide open as virtually anyone can win on any given Saturday.  Last season there were 13 different winners in 14 races.
The only division that has seen dominance this year is the Slingshot class.  Two-time Slingshot Track Champion Dalton Maynard has won six features in a row and has been the class of the field week in and week out.  Maynard is looking to lock up his third consecutive track championship this year.
Be a part of the 67 year tradition of great stock racing at Five Mile Point Speedway.  This Saturday pit gates open at 3 p.m. with grandstand gates opening at 4 p.m.  Practice begins at 5 p.m. with racing set for 6 p.m.
For additional information please phone 607-775-5555 or log on to www.5milepointspeedway.com.  You may also email the speedway directly at fivemilepoint1@aol.com.  Complete pricing, order of events and race rules can be found on our website. Five Mile Point Speedway – "The Home Speedway of the Southern Tier" where kids 12 and younger are admitted FREE to every race event and this Saturday all kids 17 and younger will be FREE!