Big Diamond  358 modifieds, URC Sprint Cars, New Warm-Up Time, Start Time, Goes In Effect June 30
Story By: SHAWN T. WOOD / BIG DIAMOND SPEEDWAY MEDIA
Photos By: GEORGE STEIGERWALT & JEFF STERE / RACERSGUIDE.COM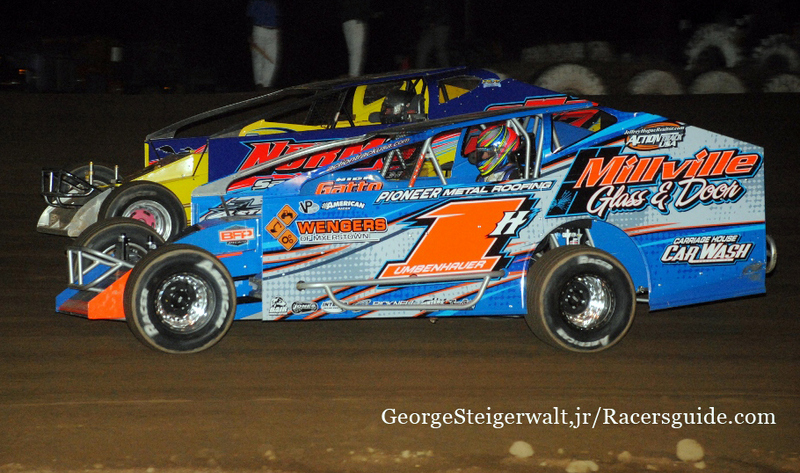 FORESTVILLE, PA. – June 20, 2017- An open-wheel doubleheader is on tap for Friday night at Big Diamond Speedway as the Steel & Metal Service Center 358 modifieds return to action. They'll be joined by the Capitol Renegade United Racing Company sprint cars who are making their second and final appearance of the season at the track. This time, URC will race with the wings on.
The racing card is rounded out with the Savage 61 roadrunners and an Enduro dash 50.
The gates will open at 5:30 on Friday with racing getting underway at 8:15. Admission is $22 with kids 12-and-under and active military with a valid ID are free.
Starting June 30, a new start time will be put into effect for the remainder of the season with warm-ups taking place at 7:30 p.m. and racing will get underway at 8.
When URC came to the speedway on April 28, it was the first time in their history that they ran without the wings at Big Diamond. Mark Bitner of Trenton, N.J., scored the historic win.
That night saw a program of two heat races and a feature was run off with just one caution and no red flags. The 25-lap feature went non-stop with record time of 9 minutes, 58.905 seconds.
Steve Drevecki, a former ARDC midget champion, won the club's other non-wing sprint car feature this year at Path Valley Speedway.
Mark Smith, of Sunbury, leads the club with three wins this year while single wins have gone to Curt Michael, Davie Franek, Nate Snyder and Greg Hodnett. Smith has won two straight and three of the last four URC races including sweeping the weekend at Williams Grove and Selinsgrove Speedways' the last time the club was in action on June 2nd and 3rd.
Craig VonDohren holds a 10-point lead over Jeff Strunk as the battle for the 358 modified division is tight through the first half of the year as the top four in points are separated by 110 markers.
The month of June comes to a close on the 30th on Jasen's Automotive Night with the Street Stock Summer Shootout 30. The 30-lap feature for the full-fender division will pay $1,081 to win. Also on the card that night will be the 358 modifieds, sportsman and roadrunners. If needed, a rain date of July 28 has been set aside.
In addition to the large payout for the feature win, the winner of each heat race will receive $25 courtesy of Appalachian Auto & Eash's Towing and a $25 gift card from Bernheisel Race Cars.
The street stock cash dash will pay $350 courtesy of Russ & April Killian, owners of The Kitchen at 2nd Mountain Gun Club.
In just two weeks time on Friday, July 7, it's the 37th annual Georgie-George Stevenson Memorial present by B&H Landscaping for the 358 modifieds. The 30-lap feature pays $4,000 to win and $300 to take the card. Also on the card that night is the sportsman ($1,000 to win), roadrunners, street stocks and a Fireworks show at Intermission. The rain date, if needed, is July 14.
Race fans will also be able to meet Ms. Motorsports, 2017 Taylor Albert on July 7 along with enjoying free hamburgers, hot dogs and water while supplies last. There will be race cars on display, a kids bike giveaway and music.
The gates will open at 5:30 on July 7 with racing beginning at 8. General admission is $25 while kids 12-and-under and active military with ID are free.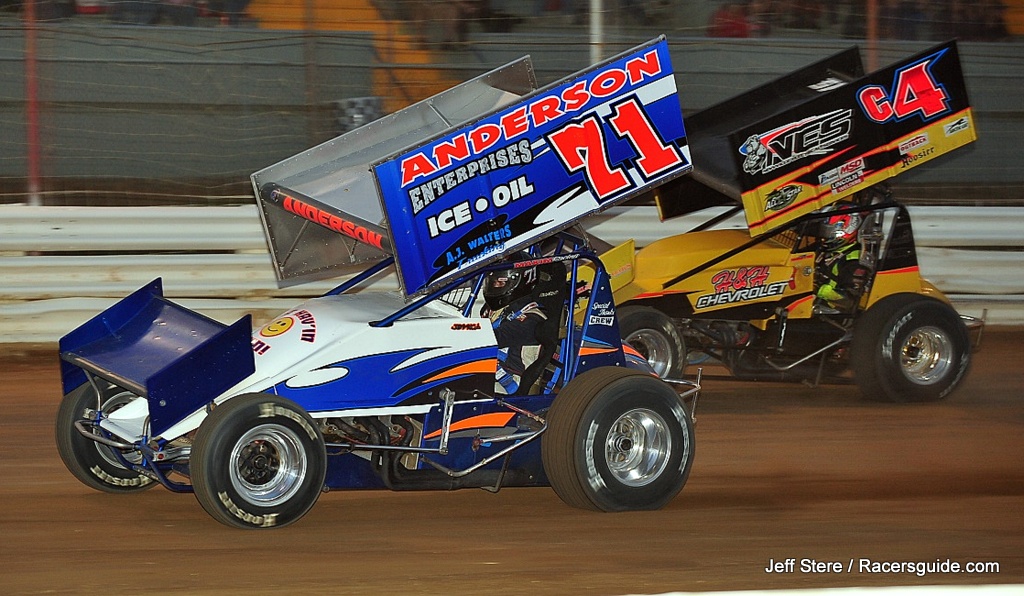 For the latest information, be sure to like the Big Diamond Speedway Facebook page; www.facebook.com/Bigdiamondspeedway and follow the track on Twitter, @BigDSpdwy
Updated Big Diamond Schedule
Friday, June 23
 Modifieds, URC Sprint Cars, Roadrunners, Enduro Dash 50
Friday, June 30
Jasen's Automotive Night
 Street Stock Summer Shootout 30, $1,081 to win
 Modifieds, Sportsman, Roadrunners. Rain date 7-28
Friday, July 7
B&H Landscaping Night/Stevenson Memorial
 Modified 30, $4,000 to win, $300 to take the green, Sportsman ($1,000 to win), Roadrunners, Street Stocks, Fireworks
 Rain date is 7-14.
Big Diamond Speedway
 Points as of June 9
 Steel & Metal Service Center 358 modifieds
1. Craig VonDohren 1177
2. Jeff Strunk 1167
3. Billy Pauch Jr. 1083
4. Rick Laubach 1067
5. Kevin Beach 957
6. Shawn Fitzpatrick 930
7. Ryan Krachun 918
8. Scott Albert 829
9. Ryan Godown 804
10. Tim Fitzpatrick 750
U.S.S. Achey sportsman
1. Mike Mammana 1739
2. Matt Stangle 1590
3. Doug Hendricks 1456
4. Shawn Light 1451
5. Wayne Witmer 1416
6. Billy Moyer Jr. 1239
7. T.J. Fitzpatrick 1234
8. Glenn Rowan 1230
9. Ray Woodall Sr. 1139
10. Dave Dissinger 1089
Savage 61 Roadrunners
1. Kody Sites 209
2. Terry Kramer 1877
3. Mike Reichert 1859
4. Jim Kost 1807
5. Devin Trexler 1733
6. Shawn Mulhall 1526
7. Shon Elk 1410
8. Chris Holland 1246
9. Kyle Wingle 1157
10. Jon Schlauch 1131
No Sweat Service Group street stocks
1. Elvin Brennan III 1692
2. Eric Tripp 1645
3. Chris Heller 1582
4. Chris Derr 1532
5. Jasen Geesaman 1458
6. Joey Brennan 1427
7. Jeff Haag 1331
8. Justin Rhoads 1235
9. Tyler Stump 1055
10. Jesse Krasnitsky 1006