Sweet, Pittman Among Outlaws Vying For $50,000 Payday Fit For a King
Story By: Colby Gorniewicz / WOO Series Media
Photos By: Mike Campbell / Raccersguide.com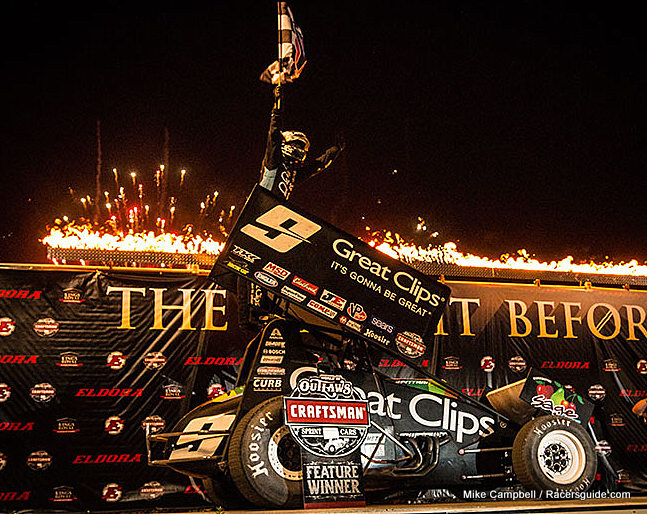 CONCORD, N.C. – July 1, , 2017 – The World of Outlaws Craftsman® Sprint Car Series is set to roll into Eldora Speedway for the second time this season, but this time for one Sprint Car racing's biggest races of the year. The 34th annual Kings Royal runs from July 13 to 15 at the Rossburg, OH half-mile. The $50,000-to-win event is one of the Crown Jewels on the Outlaws' schedule each season and a fan-favorite tradition-laden race.
Kasey Kahne Racing with Mike Curb teammates Daryn Pittman and Brad Sweet have both sat on the Kings Royal throne as winners of Eldora's richest annual Winged Sprint Car event. Pittman won the race in 2008 while Sweet won in 2013. Both drivers rank their Kings Royal victories among the biggest triumphs of their careers.
"I definitely think it's my biggest win," Sweet said. "It's one of the Crown Jewel's of Winged Sprint Car racing and I haven't won anything bigger than that. It's pretty high (on the list) and obviously the money's great, but putting your name on the trophy is every driver's goal."
"It's right there at the top," Pittman said. "Winning the World of Outlaws Championship (in 2013) is by far my biggest accomplishment, but I'd put the Kings Royal right there with winning the Historical Big One. That was a pretty big win for me at an early age. I'd say (the Kings Royal) is definitely at the top of my career accomplishments and one that obviously I'd love to do again."
The event has a unique format and a host of distinct traditions throughout the weekend. The atmosphere and the royalty-theme surrounding the event gives it a special feel that even the drivers look forward to each year.
"When you pull into the Kings Royal, you know its Kings Royal weekend," Pittman said. "There's a ton of campers and people there. It's definitely not a regular every weekend show. It's a big race to win and obviously there's a lot of money on the line as well. I don't think as a team or a driver that we try any harder. I think it adds to the anticipation and excitement when you get there that you can change or define your career if you can come out on top."
Each winner gets the coveted chance to sit on the Kings Royal throne, hold the winner's staff and Kings cloak. The feeling of unbuckling from a 900-horsepower Sprint Car after winning the Kings Royal and taking the winner's place on the throne is a feeling like no other in Sprint Car racing, Sweet said.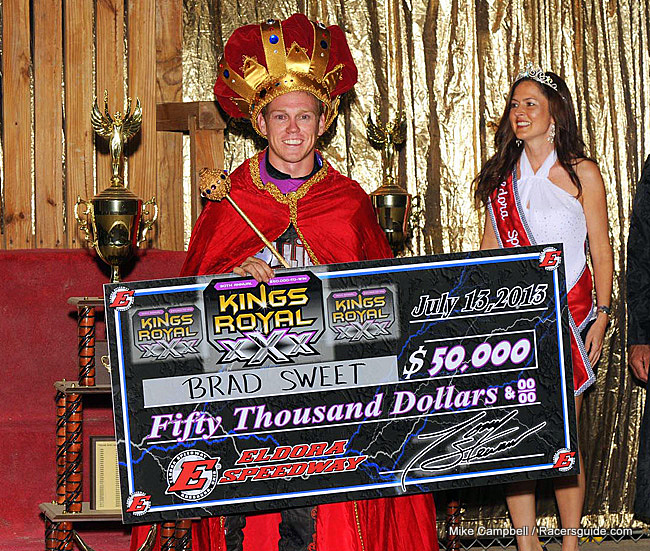 "It's kind of indescribable until you actually feel it," Sweet reveled. "It's pretty amazing. It's so hard to describe how good it feels when you finally win it. We had to beat some of the best guys and it was a great night for me, for the team."
The Kings Royal expanded last year to a three-day format. David Gravel won the inaugural Thursday night Joker's Wild that added to the card last season. The event already featured Friday's Knight Before the Kings Royal, an event Pittman won last season, and Saturday's main event that went to Donny Schatz in 2016. The extra night of competition at the big half-mile was certainly something both drivers enjoyed.
"I think it just added to the event," Pittman said. "I just think it added to an already big weekend and made it that much better. We're definitely on board with any tracks that want to add a day and put more money into the weekend. As drivers, we appreciate that."
"It's nice for the fans and it's nice for us to get to come in there and race three nights," Sweet echoed. "There's a lot of money on the line each and every night."
Both Sweet and Pittman hope to experience the thrill of a Kings Royal victory again in mid-July, but both know it's a tough task. Eldora is one of the most entertaining and high-speed tracks the Outlaws visit each season, which can quickly make it a driver-favorite track.
"There's no place more fun as a driver than Eldora when your car is good," Pittman said. "It is a blast to run around there as fast as we're going and when you're right up on the fence. It's a really fun feeling as a driver when your car is good."
Pittman and Sweet will vie for one of the biggest wins in Sprint Car Racing when the World of Outlaws Craftsman Sprint Car Series visits Eldora for the Kings Royal on July 13-15. Advance reserved tickets are available for purchase for all three nights by visiting https://eldoraspeedway.ticketforce.com/ or by calling (937) 338-3815.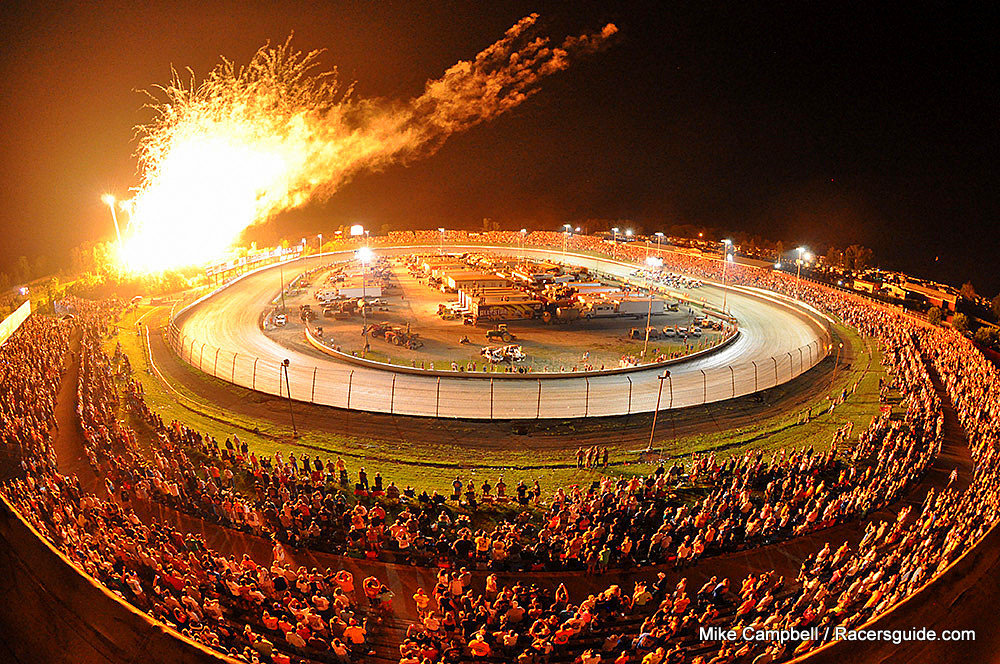 The World of Outlaws Craftsman® Sprint Car Series is brought to fans across the country by many important sponsors and partners, including: Craftsman (Official Tool), Arctic Cat (Official Side-by-Side Recreational Vehicle), Extended Stay America (Official Hotel), Hoosier Racing Tire (Official Tire), Morton Buildings (Official Building), Sears (Official Home Store), The Kenny Wallace Dirt Racing Experience (Official Racing Experience) and VP Racing Fuels (Official Racing Fuel); in addition to contingency sponsors, including: Cometic Gasket, COMP Cams, Edelbrock, JE Pistons, KSE Racing Products, MSD, Penske Shocks, and Superflow Dynos; along with manufacturer sponsors, including: Impact Racing Products, Intercomp, Racing Electronics, and TNT Rescue.
Founded in 1978, the World of Outlaws®, based in Concord, N.C., is the premier national touring series for dirt track racing in North America, featuring the most powerful cars on dirt, the World of Outlaws Craftsman Sprint Car Series and the World of Outlaws Craftsman Late Model Series. Annually, the two series race nearly 140 times at tracks across the United States and Canada. CBS Sports Network is the official broadcast partner of the World of Outlaws. DIRTVision® also broadcasts all World of Outlaws events over the Internet to fans around the world. Learn more about the World of Outlaws.