FREDDIE RAHMER OPENS PENNSYLVANIA SPRINT CAR SPEEDWEEK WITH WILLIAMS GROVE VICTORY
Story By: Shawn Brouse / Williams Grove Speedway Media
Photos By: Dan DeMarco / Racersguide.com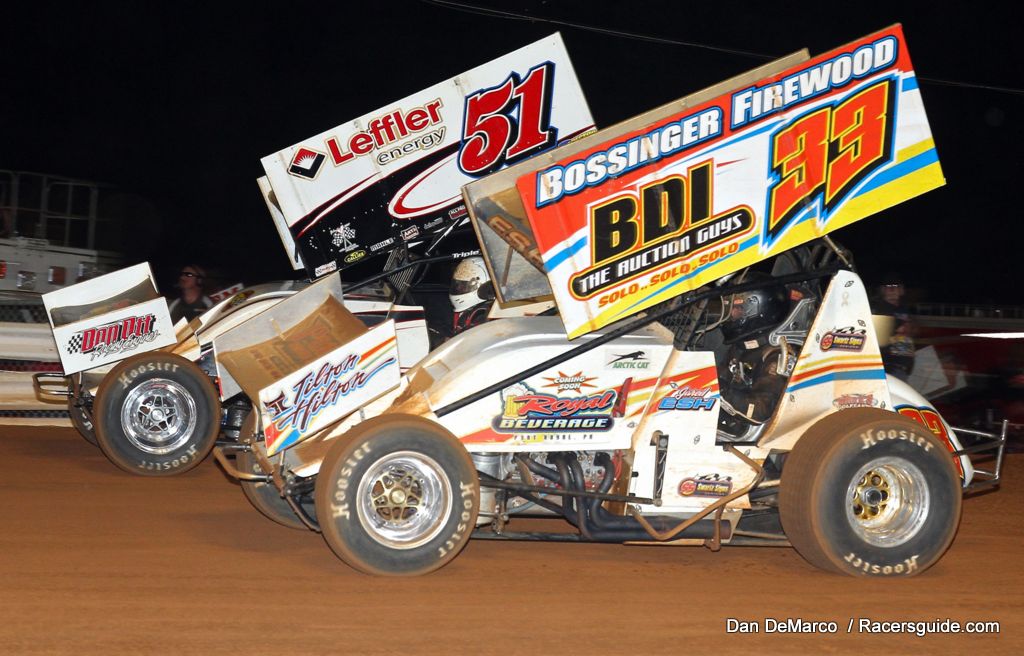 MECHANICSBURG, PA –July 1, 2017-  Freddie Rahmer grabbed the lead from TJ Stutts on lap 14 and went on to win the Pennsylvania Sprint Car Speedweek opener Friday night at Williams Grove Speedway.
Rahmer, 21, of Salfordville, earned $5,000 for his third Grove win of the season. It was his first career Speedweek win. His dad has the most Speedweek wins with 30.  He also extended his point lead as he's finished in the top three in eight of 10 races run.
"The track threw me off all night long," said Rahmer. "There was a big, chunky curb all night. I didn't do a good job until the feature. They ran the track in and the bottom came in a little bit. We were pretty good."
Lance Dewease was scheduled to start second, but pitted as the field was lining up. T.J Stutts started on the pole and took the lead. Rahmer moved up to the fourth starting spot and took second from fast timer Trey Starks. Lucas Wolfe and Starks traded sliders in the first and second turns as Stutts continued to lead.
The red flag flew with four laps completed for a hard backstretch crash by Matt Campbell.
Rahmer went after the lead on the restart and the racing was very close in the second corner with Stutts maintaining the top spot. More close racing on the frontstretch as James McFadden got by Wolfe for fourth.
The caution flew with six laps completed when Cory Haas stopped in turn four. McFadden and Wolfe went after each other again on the restart.
Rahmer stayed with Stutts for a few laps, but then began to lose some ground.
By lap 11, Rahmer began to close again. He drove under Stutts in turn three and slid in front of him completing lap 14 as the race leader.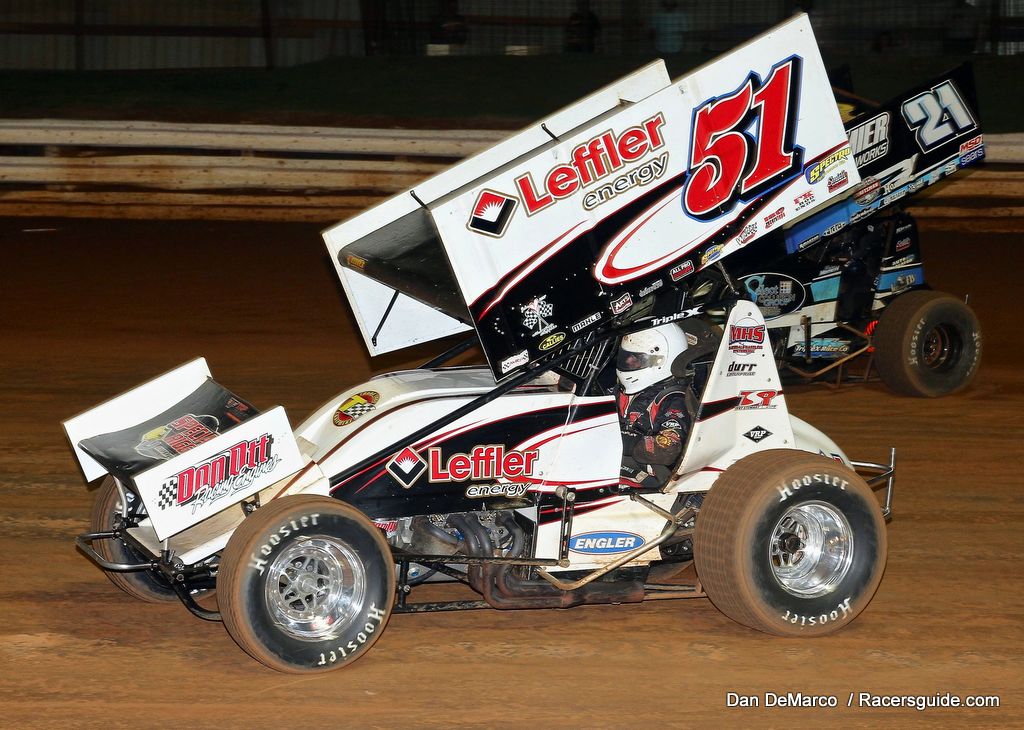 "I knew I had to bide my time for our racecar," said Rahmer. "TJ was exceptional at the beginning, but he got a little loose. I couldn't keep up with him early."
As Rahmer secured the lead, McFadden and Wolfe passed Starks. .
Rahmer's lead was 2.4 seconds with five laps to go.
A slowing sprinter on the frontstretch brought the field under caution with two laps remaining.
Rahmer controlled the restart as Wolfe once again tried to take third from McFadden, but couldn't safely get by.
Rahmer scored his third Grove win of the season by 0.986 and extended his point lead.
"It's my mom's birthday on July 1st so this one's for her," said Rahmer. "I'm happy with where we're at so far and I think we can keep digging here."
Stutts, McFadden, Wolfe and Brian Montieth completed the top five. Starks, Dale Blaney, Greg Hodnett, Aaron Ott and Danny Dietrich rounded out the top 10.
Starks set fast time over the 31-car field with a lap of 16.708. Wolfe, Dewease, Stutts and Zearfoss followed Starks in qualifying time trials.
Stutts, Zearfoss and Freddie Rahmer won the eight-lap heat races. Jordan Givler won the consolation.
Speedweek continues Saturday night at Lincoln Speedway.
In the 358 Sprint feature, Troy Wagaman Jr. grabbed the lead at the start and led all 20 laps to score the win.
The first caution flag flew on lap five. Phil Walter took the runner-up spot on the restart, but couldn't close on the leader. Adrian Shaffer and Kevin Nouse also moved up.
The caution flew again on lap 13 and Wagaman controlled the restart. Shaffer and Nouse passed Walter to move up a spot.
Shaffer couldn't catch Wagaman as he continued to blast the cushion and scored the win. Shaffer, Nouse, Walter, and Brie Hershey completed the top five. Chad Trout, DJ DeHaven, Chris Frank, Jared Esh and Brett Wanner rounded out the top 10.
Hershey, Matt Findley and Franks won the heat races.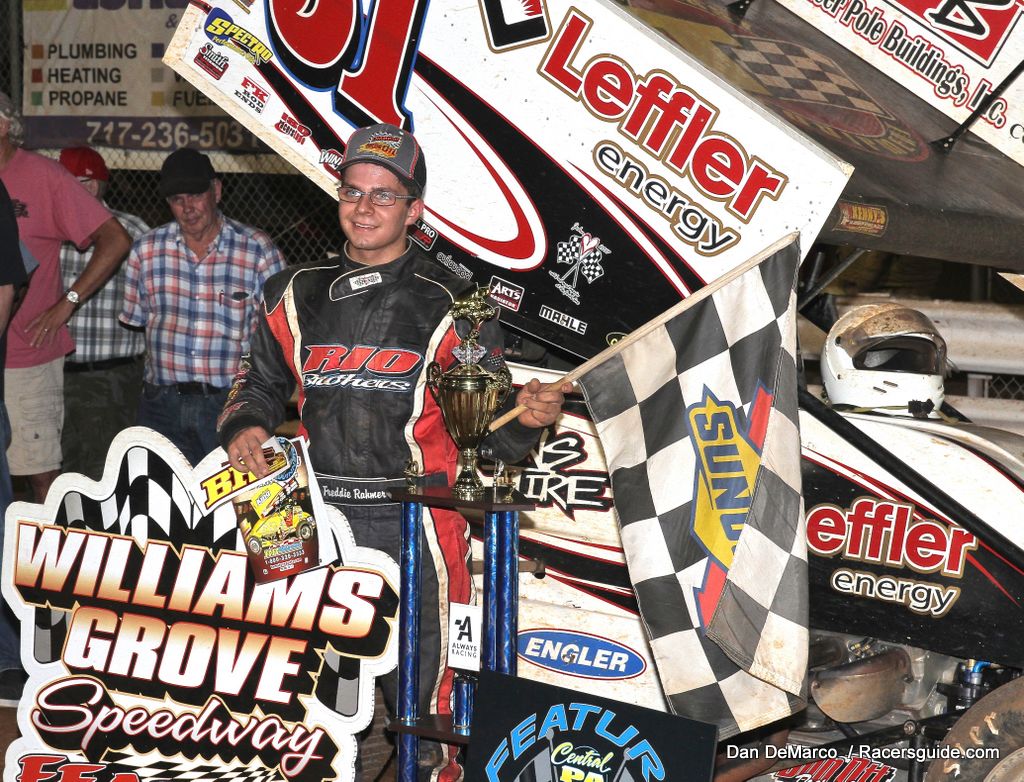 Sprint Car Feature (25 laps): 1. Freddie Rahmer. 2. TJ Stutts. 3. James McFadden. 4. Lucas Wolfe. 5. Brian Montieth. 6. Trey Starks. 7. Dale Blaney. 8. Greg Hodnett. 9. Aaron Ott. 10. Danny Dietrich. 11. Brock Zearfoss. 12. Brandon Rahmer. 13. Mike Wagner. 14. Anthony Macri 15. Rick Lafferty. 16. Rodney Westhafer. 17. Jared Esh. 18. Jordan Givler 19. Tyler Walker. 20. Sam Walsh. 21. Cory Haas. 22. Justin Barger. 23. Matt Campbell. 24. Lance Dewease.
Did Not Qualify: Alan Krimes, Frankie Herr, Kyle Pruitt, George Streaker, Troy Fraker, Mitchell Wormall, Steve Buckwalter.
358 Sprint Car Feature (20 laps):1. Troy Wagaman Jr. 2. Adrian Shaffer. 3. Kevin Nouse. 4. Phil Walter. 5. Brie Hershey. 6. Chad Trout. 7. DJ DeHaven. 8. Chris Frank. 9. Jared Esh. 10. Brett Wanner. 11. Chris Arnold. 12. Matt Findley. 13. Brent Shearer. 14. Steven Drevicki. 15. Kyle Abraham. 16. Nyle Berkes. 17. DJ Montgomery. 18. Michael Hamer. 19. Cody Keller. 20. Rich Eichelberger. 21. Eric Parker. 22. Scott Fisher. DNS Nathan Prezenica, Shai Morris.