Just 1 Week Until the Capitol Renegade United Racing Club Opener
Press Release & Photos By: TIM MORAN / URC SERIES MEDIA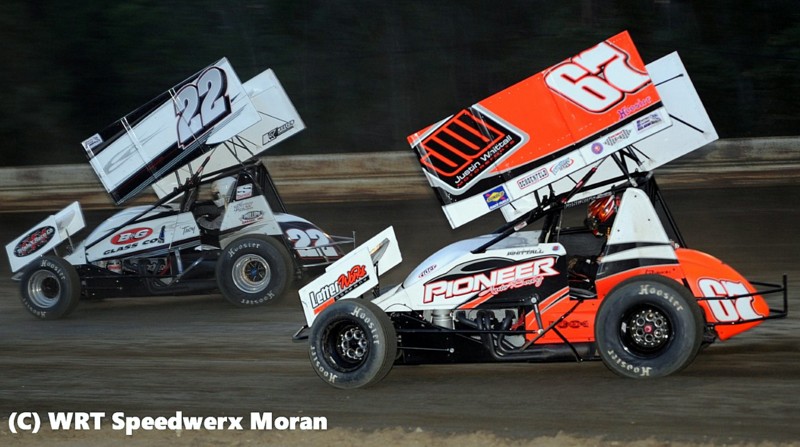 Sweedsbore NJ.- April 4, 2017-In just 1 weeks' time the Capitol Renegade United Racing Club will open its racing season for the 70th straight year.  This year marks the 70th anniversary of the 360-sprint car club and it should be better than ever.
Over the off season, the club announced new leadership with Rick Weller taking over the Presidency along with long time competitor Curt Michael taking over the VP position.  Shortly after the change in leadership, the club announced a title sponsor with Capitol Renegade Custom Trailers and Coaches coming on board for the 2017 season.
After a successful Motorsports 2017 show, the teams have been busy putting the final pieces together for the 2017 season.  The youth movement that the United Racing Club saw in 2016 is back with Justin Whittall, Brett Michalski and Adam Carberry all set to return for a full season.  Returning for 2017 are veteran racers, Robbie Stillwaggon, Curt Michael, Ed Aikin, Troy Betts and now multi time champion Davie "No Panic" Franek.  Of course, you can't forget about the likes of "Mr. Twister" Mark Bitner, Josh Weller who will be looking to improve on his 4-win season just a year ago.  Throw them all together and look for occasional racers, Greg Hodnett, Mark Smith, Paulie Colagiovanni and Davey Sammons and you have some of the best 360 sprint car drivers in the country all competing.
Also, new for 2017 is the addition of not 1 but 2 Miss URCs, Tiffany Tyers and Kayla Stoltzfus will be on hand during the year meeting fans and greeting each winner as then enter victory lane.  Just recently, the Capitol Renegade United Racing Club announced a new website changing from the unitedracingclub.org site to a new urcsprintcarseries.com site now complete with full history of the clubs previous 69 years.
Don't miss the Capitol Renegade United Racing Club's kick off of its 70th season next Sunday April 9th at Bridgeport Speedway.  Davie Franek will not only be looking to repeat as the defending race winner, but also repeat as the United Racing Clubs Champion.  In order to do so, he will have to go through the likes of Michael, Betts, Stillwaggon, Aikin, Whittall, Weller, and Michalski to name a few.
Racing kicks off a 5pm at the ultra-fast 5/8-mile speedway.