Arctic Cat All Stars Set To Continue Season With Atomic Speedway Visit On Sunday, April 9;
Story By: TYLER ALTMEYER / ALL STAR SERIES MEDIA
Photos By: PAUL ARCH / RACERSGUIDE.COM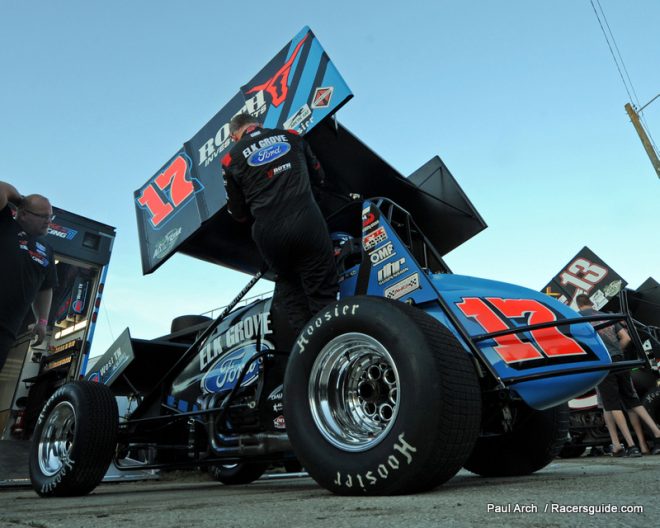 INDIANAPOLIS, IN – April 5, 2017 – After a near-two month hiatus, last sanctioning competition on Thursday, February 16, at the Volusia Speedway Park near Barberville, Florida, the Arctic Cat All Star Circuit of Champions are set to return to work, this time north of the Mason-Dixon Line where the Series will stay for the remainder of the season.
Boasting a roster of nearly 20 full-time competitors, "America's Series" will resume competition with a visit to the Atomic Speedway near Chillicothe, Ohio, on Sunday, April 9; the lone Arctic Cat All Star program of the upcoming weekend and the first of six events during the month of April. Full-time Arctic Cat All Star teams, led by five-time and defending Arctic Cat All Star Circuit of Champions titlist Chad Kemenah, will battle the best-of-the-best in the Buckeye State during their invasion of southern Ohio, including a strong contingent of Ohio Sprint Car Series regulars.
"We are definitely excited to host the Arctic Cat All Stars for their first Ohio appearance of 2017," Brad McCown said, Atomic Speedway promoter. "It was in our best interest to move the event to Sunday rather than host it on Saturday. With so much rain in the forecast for this week, an extra day will give the facility more time to dry, as well as give me an extra day to work on the track. I think this decision will benefit everyone involved."
The Arctic Cat All Star Circuit of Champions made an Atomic Speedway appearance on two separate occasions in 2016, one of which during Ohio Sprint Speedweek presented by Cometic Gasket where Kyle Larson, the current Monster Energy NASCAR Cup Series point leader, was the victor. Sheldon Haudenschild, the current World of Outlaws Craftsman Sprint Car Series Rookie of the Year point leader, was the second winner at Atomic Speedway in 2016, earning the Arctic Cat All Star finale victory on October 22.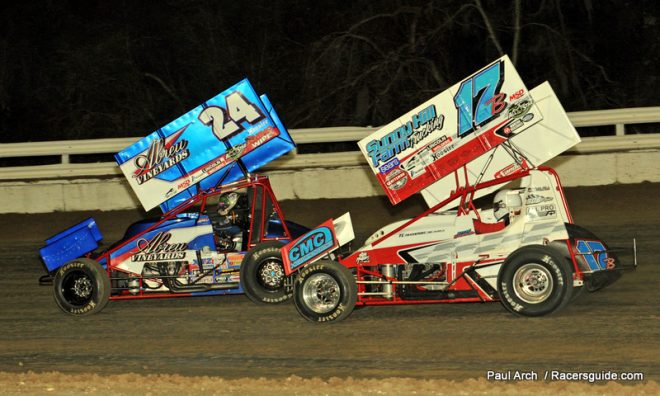 In addition, Sunday's showcase will mark down as the 80th appearance by the Arctic Cat All Star Circuit of Champions at Atomic Speedway since June 14, 1980. Bobby Allen was the victor; his first of three main event wins at the speedway between 1980 and 1987. Dale Blaney, the all-time Arctic Cat All Star win leader with 134 victories, owns the Atomic Speedway/Arctic Cat All Star win record with ten; his first occurring in 1994 and his most recent occurring in 2015.
"Between the large following of full-time All Star competitors, and the tough field of local and regional talent expected to be on hand, I think we have the making for a great battle on Sunday evening," Brad McCown explained. "Hopefully the weather cooperates and we give fans something extra special to talk about on Monday morning."
Atomic Speedway in Chillicothe, Ohio, will open pit gates at 1:00pm on Sunday, April 9. General admission gates are scheduled to open at 3:00pm, followed by hot laps at 5:00pm. A mandatory drivers meeting will be conducted at 4:30pm. Those seeking additional news and notes pertaining to the event should visit Atomic Speedway live on the Web at www.atomicspeedway.net.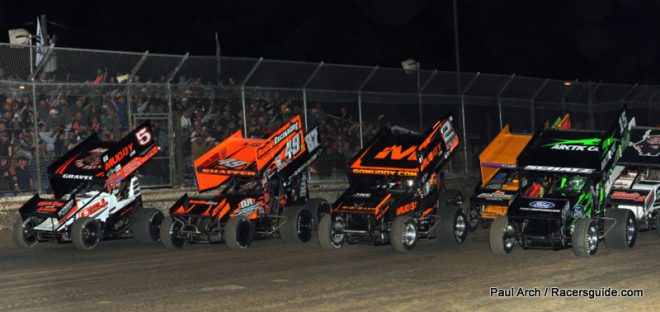 Additional Arctic Cat All Star Series Info:
Those seeking additional information regarding the Arctic Cat All Star Circuit of Champions should visit its official online home at www.allstarsprint.com. Series updates and breaking news will be posted regularly on the official Twitter account of the Arctic Cat All Star Circuit of Champions: https://twitter.com/ASCoC. Find full text results from each and every event, as well as an up-to-date schedule, online at www.allstarsprint.com/schedule/.
About the Arctic Cat All Star Circuit of Champions:
 All Star Enterprises, LLC, wholly owned by Tony Stewart, d/b/a the All Star Circuit of Champions, is a winged sprint car series. The All-Star Circuit of Champions Sprint Car Series is one of the oldest traveling 410 sprint car organizations and is a staple of grassroots, open-wheel racing. Formed in 1970 by Bud Miller, the series has largely been considered the first 'outlaw' Sprint Car organization of the modern era. After a 10 year stint as owner of the All Stars, Miller passed control of the series to Bert Emick in 1980; a reign that would continue through 2002. Guy Webb then purchased the series from Emick in the summer of 2002 and served as the series President for the next 12 years. Motorsports entrepreneur Tony Stewart agreed to terms with Guy Webb to become the sole owner of the original winged sprint car tour in January of 2015.
About Arctic Cat:
 The Arctic Cat brand is among the most widely recognized and respected in the recreational vehicle industry. The company designs, engineers, manufactures and markets all-terrain vehicles (ATVs), side-by-sides and snowmobiles, in addition to related parts, garments and accessories under the Arctic Cat® and Motorfist® brand names. Arctic Cat Inc.'s world headquarters is located in Minneapolis, Minnesota. More information about Arctic Cat and its products is available at www.ArcticCat.com.