Mahoning Valley Speedway Moves to Summer Start Time Schedule This Saturday To 7:00 pm   
Press Release By: DINO OBERTO / MAHONING VALLEY SPEEDWAY MEDIA
Photos By: WALT SMITH / RACERSGUIDE.COM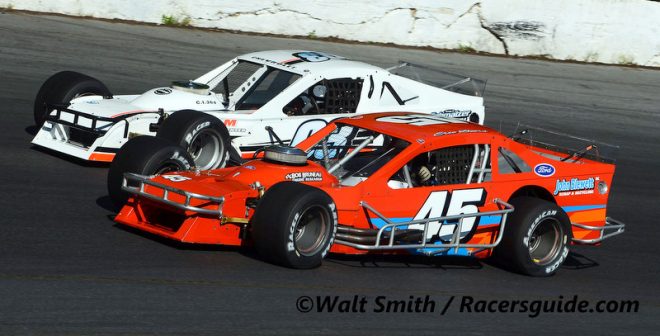 LEHIGHTON, PA. -June 7, 2017-  Beginning this Saturday evening, June 10, Mahoning Valley Speedway will begin its summer start time of 7:00 pm.
The 7:00 pm start will run through August 26 and then switch back to the 6:00 pm go time for the remainder of the season.
On the card for this week will be a regular six division program of Modifieds, Late Models, Street Stocks, Dirt Mods, Pro 4s and Hobby Stocks.
Kids Big Wheel races will take place during intermission.
Early paid practice will now begin at 1:30 and run to 4:30. Regular warmups will take place from 5:30 to 6:30 and the first heat will roll off at 7:00 pm. Pit gates open at 12:30.
Driver registration will be from 4:00 – 5:15.
Grandstands will open at 5:00 pm. Adult admission is $14, $2.00 off admission price for students, seniors 65 + and active Military. Children 10 and under are FREE.
On Saturday, June 17 all regular track classes will be in action. Please note there will be no Dirt Mod special feature as previously listed on the schedule.
For additional information log onto www.mahoningvalley-speedway.com or on Facebook at Mahoning Valley Speedway. Mahoning Valley Speedway is located on PA route 443 just a few miles west of Lehighton.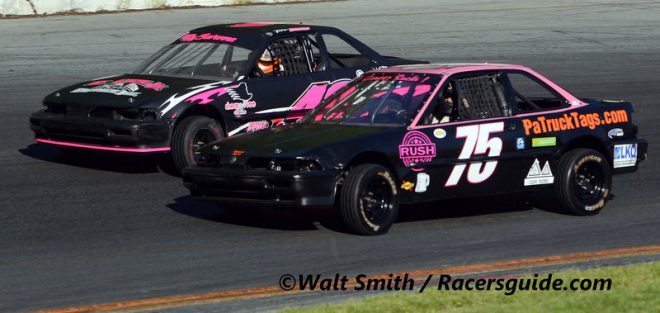 COMING EVENTS:
Saturday, June 10 @7:00 pm All regular track classes ($14 adult admission)
Saturday, June 17 @ 7:00 pm All regular track classes ($14 adult admission)
Saturday, June 24 @ 7:00 pm All regular track classes + ATQMRA ($14 adult admission