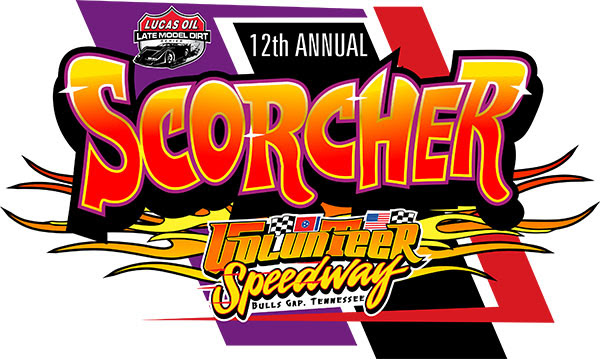 [xyz-ihs snippet="Posts-Ad"]
BULLS GAP, TN (August 19, 2015) – Thursday night's Lucas Oil Late Model Dirt Series-sanctioned, 12th Annual "Scorcher" at Volunteer Speedway has been postponed. With the forecast for continued rains on an already heavily saturated track and facility, Speedway and Series officials have been forced to postpone the event. Officials are exploring a suitable make-up date.
The LOLMDS will now head to Lawrenceburg, IN for the "Whiskey City 50" at Lawrenceburg Speedway on Saturday night. The event will feature an action-packed program that includes: Miller Welders Time Trials, Heat Races, B-Mains, and a 50-lap, $10,000-to-win main event.
For the latest breaking news concerning the Lucas Oil Late Model Dirt Series, including the latest series standings, 2015 tour schedule, driver information, and more visit the official website at:
www.lucasdirt.com
.
About Lucas Oil Late Model Dirt Series
Founded in 2005, the Lucas Oil Late Model Dirt Series is the nation's premier dirt late model sanctioning organization.  In 2015, the LOLMDS will sanction 50 events in 19 states.  The series is owned by the parent company Lucas Oil Products Inc. and receives national exposure through a TV package filmed, produced and edited by Lucas Oil Production Studios.  LOLMDS events will be broadcast on four TV Networks including CBS, NBC Sports, CBS Sports Network and the MAVTV. For more information about the Lucas Oil Late Model Dirt Series visit the official website at:
www.Lucasdirt.com
.
About MAVTV
Owned and operated by Lucas Oil Products, MAVTV is a television network with its roots deep in the automotive world.  MAVTV offers an unparalleled line-up of exclusive motorsports, that includes prestigious events such as the Chili Bowl, The AMA Pro Motocross series, the Lucas Oil Challenge Cup and NHRA Drag Racing.  But MAVTV goes far beyond the national mainstream events and also covers multitudes of grassroots series' from across the globe: Drag boats, sprint boats, drag racing, pro pulling, rally racing, drifting, dirt racing, ice racing and everything in between.
MAVTV also knows you don't have to be a race fan to be an automotive enthusiast, which is why we have developed a package of automotive reality and custom build shows that is truly second to none.  If it has a motor, it's on MAVTV…MAVTV is THE motorsports network. To learn more about MAVTV go to:
www.mavtv.com
.
About Lucas Oil Products
Founded in 1989 by Forrest and Charlotte Lucas, Lucas Oil Products, Inc. has established itself as one of the fastest-growing lubrication product lines in the consumer automotive aftermarket, featuring a line of engine oils, greases, gear lubes, problem-solving additives, and car-care products.  Through innovative product research and development, along with aggressive marketing programs, Lucas Oil has established itself as a worldwide leader in the lubrication industry.  Motorsports has always been part of the Lucas Oil culture and the cornerstone of the company's marketing strategy.  Such passion for motorsports has inspired Lucas Oil to sponsor many race teams, events and series at all levels, including, NHRA, IRL, ASCS, NASCAR, IHRA and many more.  Lucas Oil has also taken ownership and operational control of a number of high profile racing properties, such as: Lucas Oil Off Road Racing Series, Lucas Oil Drag Boat Series, Lucas Oil Pro Pulling League, Lucas Oil Late Model Dirt Series, Lucas Oil Modified Series, Lucas Oil Speedway in Wheatland, MO. and the Lucas Oil I-10 Speedway in Blythe, CA.
In 2007 Lucas Oil founded its own production house, Lucas Oil Production Studios, dedicated to producing high action motorsports television. Currently Lucas Oil Production Studios produces over 300 hours of original programming for networks such as CBS, CBS Sports, NBC Sports and MAVTV.  More information about Lucas Oil Products, Inc. visit the company website at:  
www.lucasoil.com
.
Visit Us on Your Favorite Social Media Outlets!
Lucas Oil Late Model Dirt Series Marketing Partners Include:Allstar Performance, AR Bodies, ASi Racewear, Bad Boy Mowers, Barry Wright Race Cars, Black Diamond Chassis, Sweet-Bloomquist Race Cars, Bilstein Shocks, Brodix, Clements Race Engines, COMP Cams, Cornett Racing Engines, C&R Racing Inc., CV Products, DirtonDirt.com, Dunn-Benson Ford, Dyers Top Rods, E3 Spark Plugs, Edelbrock, Eibach Springs, Fast Shafts, Fast Orange, FK Rod Ends, GEICO, General Tire, Georgia Boot, Grover Race Engines, Hoosier Tire, Hot Rod Processing, Hot Rod Tracker, Jay Dickens Racing Engines, JRi Shocks, Kawasaki, K&N Engineering, Keyser MFG, Lucas Oil Products, Longhorn Chassis, MAVTV, Midwest Sheet Metal, Miller Welders, Öhlins Shocks, Optima Batteries, Outerwears, Performance Bodies, PFC Brakes, Pierce Race Cars, Pro Power Racing Engines, Protect The Harvest, QA1, Rick Schwallie Photography, Rocket Chassis, Simpson Race Products, Sunoco Race Fuels, Super Clean, WELD Racing, Wrisco Aluminum, 5150 Race Trailers