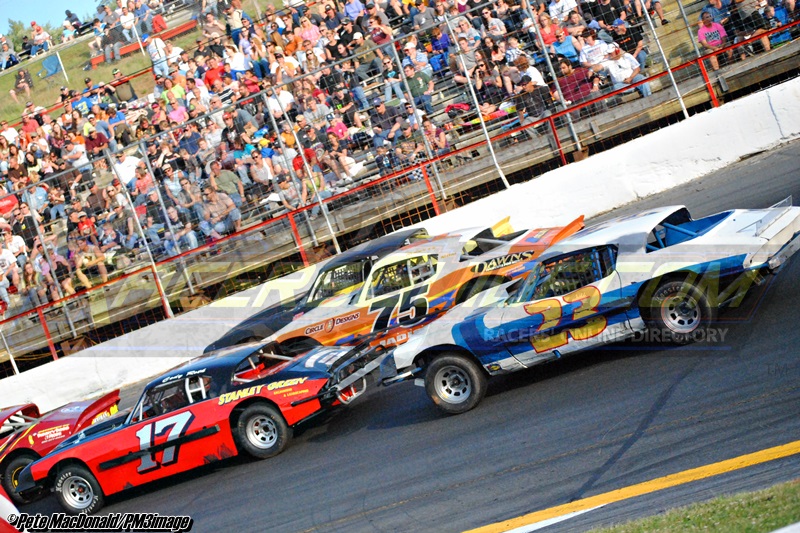 [xyz-ihs snippet="Horizontal-Google-Banner-Series"]
(LEHIGHTON, Pa. 6-27-15) An all-day rainy forecast has put a stop to Saturday night's race card at Mahoning Valley Speedway. It is the second week in a row and third time this season that rain has halted the scheduled program.
The Modified Triple 25s, three 25 lap Modified features paying $1000 to win each, was the highlight of the evening.
Next weekend there is no racing taking place, however, on Sunday, July 5, the speedway will be hosting a charity motorcycle Bike Run beginning at 10:00 am.
The track will swing back into racing action on Saturday evening, July 11 with the George Ramos Jr., Pineapple 50 Memorial for Late Models. The race is a 50-lap contest that pays $1200 to win and is run in the memory of popular Late Model car owner George Ramos Jr.
Also on the night's schedule will be Modifieds, Street Stocks, Dirt Mods, Pro 4s and Hobby Stocks plus the postponed Pro 4 feature from May 30. At intermission there will be Kids Big Wheel races.
Also, because of the rain out on June 20 and 27, all teams that were suspended from Saturday, June 13, be advised that the suspension carries on to the next race date. The suspension is for both driver and car.
On Wednesday, July 1, the Zerboni Family Circus will be performing on the grounds of Mahoning Valley Speedway and is sponsored by the Mahoning Valley Farmers Market. There are two shows slated for 5:00 and 7:00 pm. Tickets are available at the door.
Additional news can be found on the track's official site at www.mahoningvalley-speedway.com or on Facebook at Mahoning Valley Speedway and on Twitter at twitter.com/MahoningSpeed. Mahoning Valley Speedway is adjacent to the Mahoning Valley Farmers Market on PA Route 443 just a few miles west of Lehighton.