Phoenix Raceway Kicks Off 2017 INDYCAR Season
Story By: INDYcar SERIES MEDIA
Photos By: TIM HOLLE /INDYcar SERIES PHOTO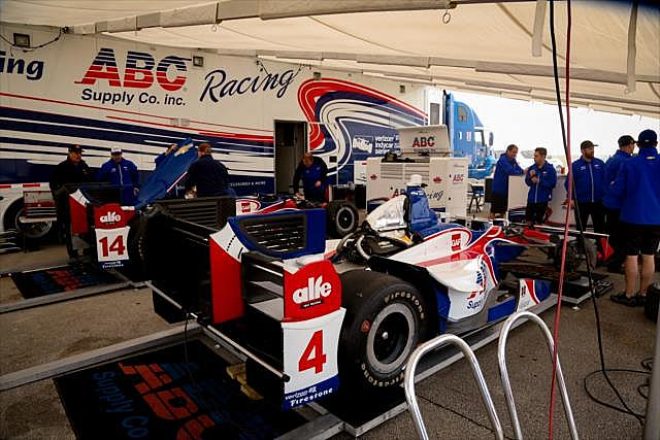 Phoenix Az,- February 8, 2017- For the first time in 2017, all of the full-season entries in the Verizon IndyCar Series gather this week for the open test at Phoenix Raceway.
Twenty-one cars are entered for the two-day test Friday and Saturday on the 1-mile oval in Avondale, Arizona, steeped in Indy car history. From 1964-2005, 61 races were contested on the track, with legendary names the likes of A.J. Foyt, Mario Andretti, Al and Bobby Unser, Johnny Rutherford and Rick Mears among the winners.
The Verizon IndyCar Series made a much-anticipated return to Phoenix Raceway in 2016 with another great, Scott Dixon, etching his name into the victory ledger. The driver of the No. 9 Chip Ganassi Racing entry recorded his 40th career Indy car win that night, moving the Kiwi into sole possession of fourth place on the all-time chart.
Dixon is among the open test entries this week, his four-car Ganassi team making its first public showing since switching to Honda engines and aero kits for this season. Other notable changes for the test will see Josef Newgarden making his public debut with Team Penske in the No. 2 Chevrolet, while teammate Simon Pagenaud turns his first laps in the No. 1 Chevy signifying his stature as the reigning Verizon IndyCar Series champion.
Carlos Munoz (No. 14 car) and Conor Daly (No. 4) will take to the track in AJ Foyt Racing's ABC Supply-sponsored entries, now part of the Chevrolet contingent. Reigning Indy Lights presented by Cooper Tires champion Ed Jones is the only current fulltime rookie in the field and is paired with Sebastien Bourdais at Dale Coyne Racing.
Test sessions both days run from 3-6 and 8-11 p.m. ET. Saturday is free to the public, with gates opening at 2 p.m. ET and with an all-driver autograph session taking place between practices. Live video streaming (without commentary) of all practice sessions will be available at racecontrol.indycar.com.
Andretti featured on '60 Minutes Sports'
Indy car legend Mario Andretti will be the focus of a feature segment airing on "60 Minutes Sports" at 8 p.m. ET today on Showtime.
The segment followed Andretti, the four-time Indy car champion and 1969 Indianapolis 500 winner, through his duties as driver of the Honda "Fastest Seat in Sports" two-seater Indy car at last year's concluding race in the 2016 Verizon IndyCar Series – the GoPro Grand Prix of Sonoma.
Schmidt Peterson adds Copper Moon as official coffee provider
Indiana company Copper Moon Coffee announced a partnership with Verizon IndyCar Series team Schmidt Peterson Motorsports to serve as the team's official coffee provider through 2018. The Copper Moon brand is about uniqueness, alignment, and precision – much like Schmidt Peterson Motorsports and its drivers, Mikhail Aleshin and James Hinchcliffe.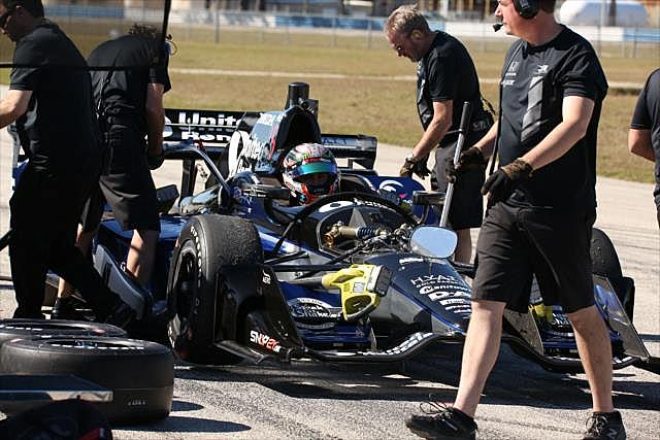 "The people and product at Copper Moon encapsulate the same values that we, as a team, all appreciate and try to model on a daily basis," said Sam Schmidt, co-owner of Schmidt Peterson Motorsports. "Our entire team is very excited about this new partnership; there tends to be a lot of early mornings in our sport, and their love for coffee knows no bounds. We're very happy to have Copper Moon on board, and we look forward to a great partnership and great coffee."
Copper Moon is launching several new products this spring including an assortment of shelf-stable, ready-to-drink, cold-brew coffees and other new single-cup coffees.
"Our core values of integrity, trust and hospitality pair well with the values we have seen exhibited by our friends at Schmidt Peterson Motorsports," said Brad Gutwein, CEO of Copper Moon Coffee. "We are pleased that our perfectly roasted, single origin world coffees will help fuel the SPM team with a win every morning and win in every race."
Green Savoree names PPG Industries official paint sponsor
Green Savoree Racing Promotions announced a new partnership with PPG Industries, naming the company as the official paint sponsor of all three GSRP race properties: the Firestone Grand Prix of St. Petersburg, Honda Indy Toronto and Honda Indy 200 at Mid-Ohio Sports Car Course.
PPG, headquartered in Pittsburgh, Pennsylvania, and operating in 70 countries worldwide, is an industry leader in high-performance automotive refinish products. PPG boasts an impressive history of more than 35 years in motorsports and is a market leader in coatings, innovation, sustainability and color.
"We are thrilled to partner with PPG across our entire portfolio of race properties," said Kevin Savoree, president and COO of Green Savoree Racing Promotions. "PPG is consistently on the cutting edge of innovation and aligns with our company's goals to deliver outstanding results. With PPG's long history in motorsports sponsorship, the relationship with GSRP is a natural fit and we are looking forward to seeing all facets of the partnership in action during the 2017 season."
Drivers added to Mazda Road to Indy levels
The Mazda Road to Indy presented by Cooper Tires, the three-tiered developmental ladder for drivers and teams aspiring to reach the Verizon IndyCar Series, made announcements for several drivers joining teams for the 2017 season.
In Indy Lights presented by Cooper Tires, the top MRTI level, Carlin announced the addition of Matheus Leist and Zachary Claman DeMelo, while Team Pelfrey welcomed back Juan Piedrahita. Veteran Pro Mazda Championship presented by Cooper Tires driver Bobby Eberle returns to the series with World Speed Motorsports. And in the Cooper Tires USF2000 Championship powered by Mazda, Calvin Ming has joined Pabst Racing.
Leist is the reigning BRDC British F3 champion. The 18 year-old Brazilian is considered a top prospect on the European racing scene after success in both Formula 4 and Formula 3 in the United Kingdom.
"I'm very excited to be joining Carlin in Indy Lights" Leist said. "I had quite a few options open to me in 2017, but a combination of things, including the opportunities in the U.S. and on the Mazda Road to Indy ladder, made Indy Lights a great option for me. I have raced against Carlin before so I know how hard they push as a team to win. I'm incredibly excited to get out on track in the car and get the season underway."
Liest's had two wins and seven podiums in 2015 British Formula 4 competition. He moved up to BRDC British F3 in 2016, winning four races and collecting 11 podiums to claim 2016 title.
"We have raced against Matheus for the last two seasons now, and have witnessed first-hand his race craft and raw speed," said team principal Trevor Carlin. "Now we have chance to work together, it will be great to have those talents within the team rather than trying to beat them. Indy Lights will certainly be a new environment for Matheus and a steep learning curve, but he has the ability and, more importantly, the calm and determined nature to overcome these challenges."
Claman DeMelo joins Carlin in 2017 after competing for Juncos Racing in Indy Lights last season, when he finished ninth in the championship. The Canadian raced with Carlin for selected rounds of the 2015 F3 Cup.
"Carlin, to me, represent one of the most professional teams that strive for only the best and I've no doubt that 2017 will be a great experience," Claman DeMelo said.
Piedrahita, from Colombia, had six top-10 finishes for Team Pelfrey in Indy Lights in 2016. This year will mark the 25-year-old's fourth season overall in the series.
"I couldn't be happier to rejoin Team Pelfrey for the 2017 Indy Lights season. After working with the crew last year, I knew it was the right fit coming into this year," Piedrahita said. "Gary (Neal, team manager) and Yves (Touron, engineer) have given me a lot of confidence and they always have a very competitive car at every track. We are going be extremely competitive this year and, for sure, we are going to seal the deal in the Freedom 100."