Tony Stewart Has Launched Team One Cure, Which Will Partner With Schmidt Peterson Motorsports                                        in the Indianapolis 500.
Story By: TRUE SPEED MEDIA
Photos By: GETTY IMAGES PHOTOS
INDIANAPOLIS IND.- February 8, 2017-  Three-time Monster Energy NASCAR Cup Series champion Tony Stewart will return to the Indianapolis 500 this year, but as a sponsor instead of a driver.
Stewart and the Tony Stewart Foundation have formed Team One Cure, an advocacy group for the Colorado State University Flint Animal Cancer Center. As part of the new program, Team One Cure will partner with Schmidt Peterson Motorsports to take part in the 101st running of the Indianapolis 500.
"We learned that with the One Cure program, cancer treatment breakthroughs are happening through collaboration between scientists and doctors working with both people and pets," Stewart said. "It perfectly fits with my foundation's missions to help children and animals. Sam Schmidt represents the very best in an injured racer overcoming adversity, plus we share the passion to win at IMS."
"We need a new way to race for potential cures to cancer, and pets may provide the answer," stated Dr. Rodney Page, director of the FACC. "Partnering with The Tony Stewart Foundation for Team One Cure provides a strong start to helping many people understand that cancer occurs in pets in a similar rate to humans, and that it occurs naturally. Cancer is cancer, so what is learned in pets being treated for cancer holds promise to also benefit people, and vice versa. This approach is known as comparative or translational oncology, and it is the core of the One Cure concept. We hope through this new partnership to help educate more people about comparative oncology and improve the lives of all cancer patients, whether they have two or four legs."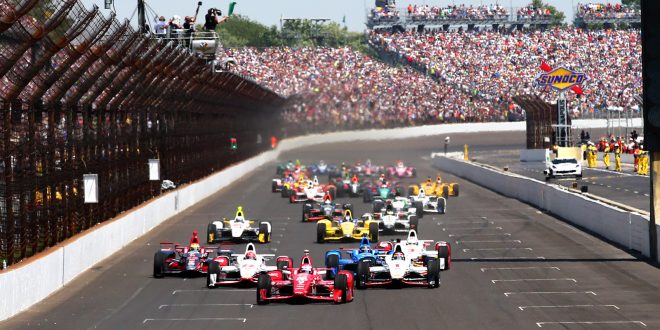 "I'm very pleased to be participating in the 101st Running of the Indy 500 with such a fantastic program as Team One Cure," said Sam Schmidt, co-owner of Schmidt Peterson Motorsports. "Tony is the most generous guy I know in motorsports, and his charitable efforts on behalf of children and animals in need is unbelievable, so this is a perfect fit. With the team at Colorado State University making such huge strides in cancer research, this will truly be a cause we can get behind. That, combined with both of our extreme desires to win this race, should make for a really competitive entry."
Team One Cure will appear on the No. 77 Schmidt Peterson Motorsports entry during the Indianapolis 500. A driver for the No. 77 will be announced at a later date.