Starrett Co. Backs Two NASCAR Modifieds
Press Release By: L.S. STARETT CO. MEDIA
Photos By: DICK AYERS / RACERSGUIDE.COM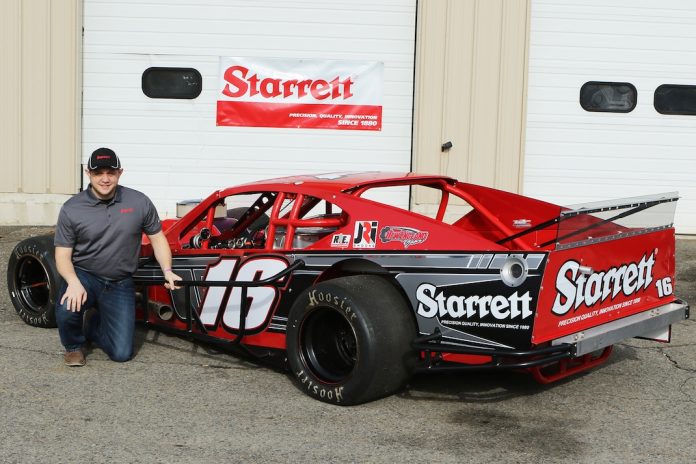 ATHOL, Mass. – January 24, 2017- The L.S. Starrett Co. will expand its motorsports marketing program by continuing support of teams racing on the newly combined NASCAR Whelen Modified Tour.
Under the banner of Starrett Racing, the company will be the primary sponsor of the Flamingo Motorsports No. 16 with driver Timmy Solomito.
In addition to sponsoring Solomito, Starrett Racing will also support the future of the sport through a driver-development program as the primary sponsor of the Matt Swanson Racing No. 89 and driver Matt Swanson.
"Starrett is very pleased to expand our racing program in 2017 to include two high-quality teams. Flamingo Motorsports is a proven, championship and race winning team that fought in the 2016 points battle to the end," said Jim Taylor, Starrett's vice president of operations. "Matt Swanson is a really great young driver that has won championships and who is progressing quickly through the racing ranks and was the rookie of the year in 2016. At Starrett, we believe in striving for excellence and continuous improvement. We see these two relationships as meeting those goals and we expect to be winning races and championships now and well into the future. We are really looking forward to having Timmy, Matt and their teams represent our company."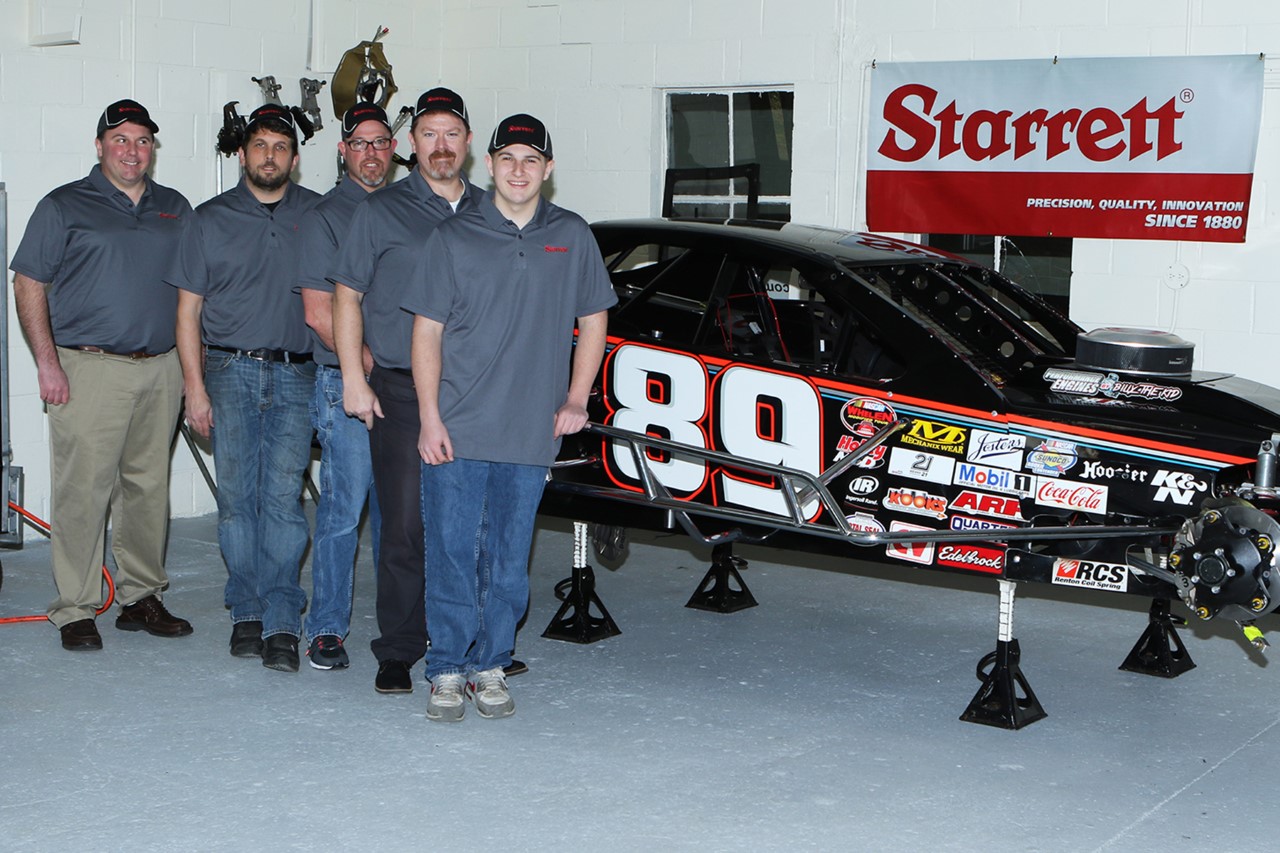 "We are thrilled to have Starrett on board as our primary sponsor, " said Eric Sanderson of Flamingo Motorsports. "We have the right cars, the right driver, the right crew chief, and now we have the right sponsor. This is going to be a great year of racing and we are going to do everything necessary to win the championship."
Flamingo last won the NWMT championship in 2013 with driver Ryan Preece and also won with Mike Stefanik in 2006.
"By the end of the season we were consistently running in the top 10 and pushing the top five," said Ken Barry, crew chief for the Swanson No. 89. "Finishing fourth at New Hampshire Motor Speedway last September was a big achievement for such a young driver. Winning rookie of the year and finishing ninth in the points were really feathers in Matt's cap."
Solomito has raced indoor TQ midgets this winter as he prepares for the new season.
"It's been great to spend more time with family, but we have been really busy getting the cars ready for the season," he said. "I'm ready to strap in and excited to get to racing for this championship. We have the full package and showed that we can win races last year. With Starrett on board we are looking forward to taking it to the next level this season."
Swanson is looking forward to the season for a lot of reasons.
"We made a lot of progress last year and it really helped getting to go to the tracks for the second time," Swanson said. "Most of the tracks we ran I had never turned a lap on. By the end of the season I was feeling comfortable and was able to give Ken better feedback on the cars. We should be able to consistently run well this year. I'm really grateful for Starrett's support and look forward to representing them."