2017 RACE OF CHAMPIONS ASPHALT MODIFIED DATES RELEASED
Press Release By: ROC ASPHALT SERIES MEDIA
Photos By: ALEX & HELEN BRUCE / RACERSGUIDE.COM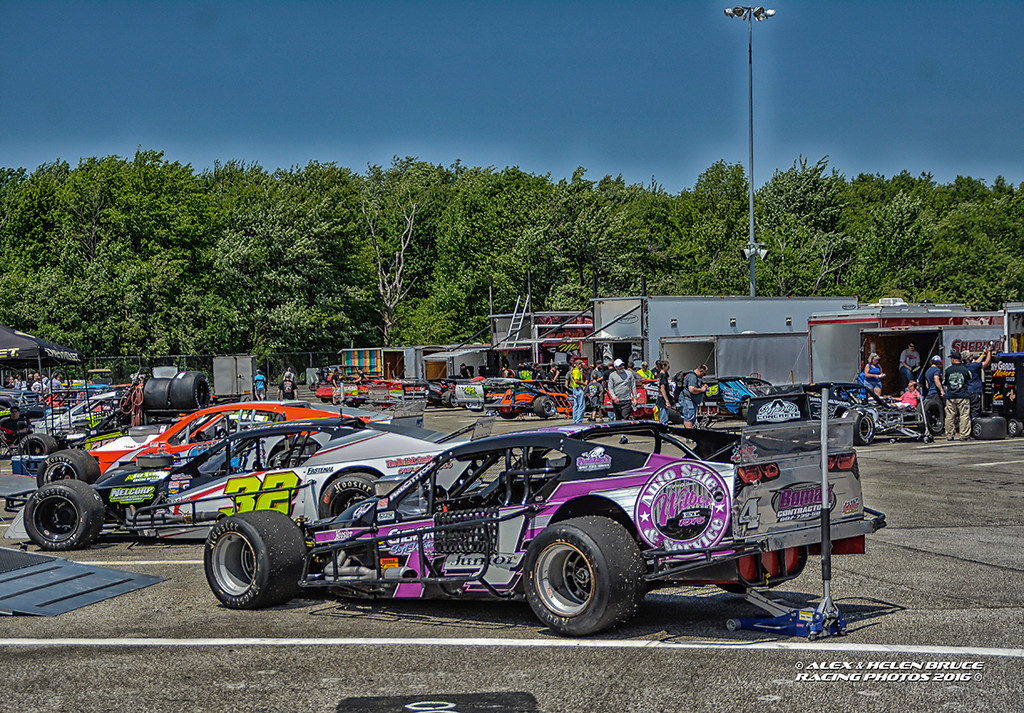 ELMA, NY –January 11, 2017-  Race of Champions management is taking the first step in releasing its 2017 racing schedules with the publication of the current dates which are secured for the Race of Champions Asphalt Modified Series. Currently 14 events are on this portion of the schedule that take fans to premier racing facilities throughout the Northeast. These dates and locations will bring together an interesting blend of familiar venues, along with new and interesting facilities, giving everyone a variety of exciting events throughout the 2017 season to showcase the Race of Champions brand of racing.
"Scheduling for 2017 continues to be a work in progress for all of our programs," offered Joe Skotnicki with the Race of Champions. "Building and maintaining a solid schedule takes an incredible effort. We will continue to focus on a schedule that is exciting, as well as manageable for the teams, the fans and facilities. It's a challenging task and that we take great pride in. We will continue to push forward and will have more to announce in the near future."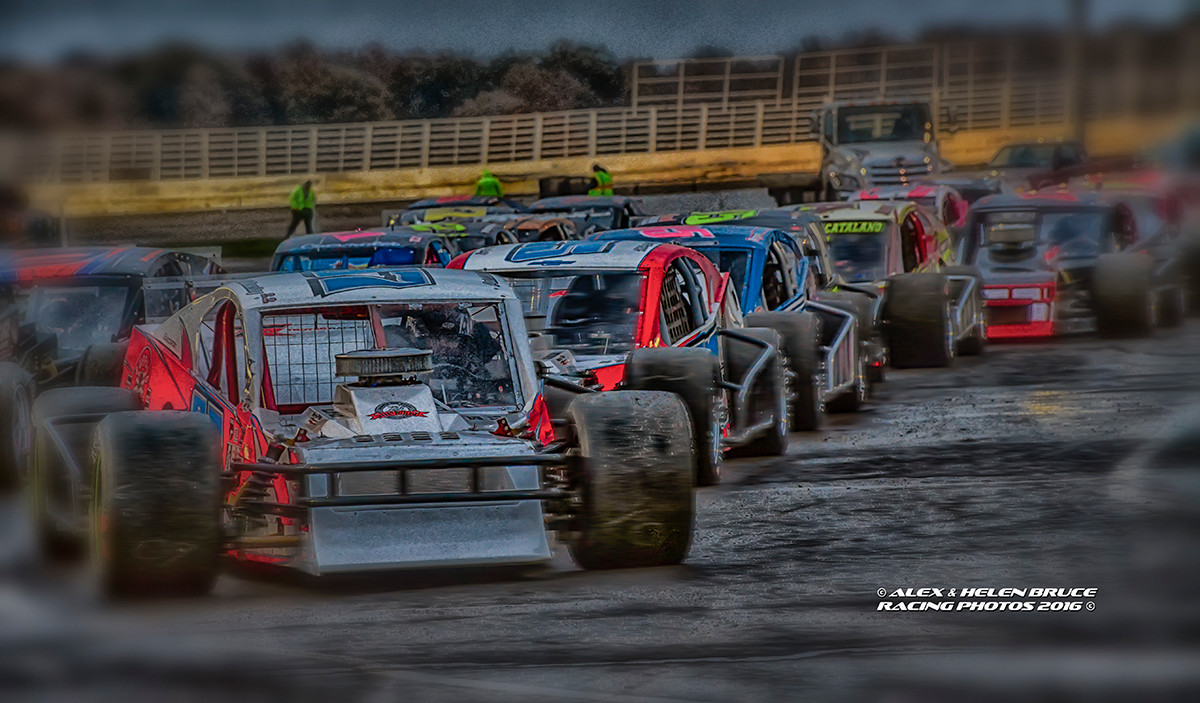 The Race of Champions Asphalt Modified Series will kick off at Lancaster National Speedway where the series will visit the Buffalo-based half-mile on four different occasions; Saturday, April 29; Thursday, June 29; Saturday, August 19 and Sunday, September 24. Chemung Speedrome will host two dates on Saturday, May 6 and Saturday, August 5. Spencer Speedway will see the Series visit on Friday, June 2 and Friday, July 21. The Series returns to Lake Erie Speedway in Northeast, Pa., on Saturday, June 10. Oswego Speedway will host the series in two giant events on Saturday, May 13 and Saturday, July 8. The series will also return to Holland International Speedway on Saturday, July 22.
A new addition to the schedule will see the Race of Champions Asphalt Modified Series make their debut at the beautiful Jennerstown (Pa.) Speedway on Saturday, June 17.
The Series will also race on the weekend of September 29, 30 and October 1. The details of that event are forthcoming.
The Race of Champions Late Models and Super Stock schedules are beginning to take shape as well, with 4 dates for the Late Models and 5 dates for the Super Stock division at Lancaster National Speedway. The Late Models will race on Saturday, May 6, Saturday, July 15, Saturday, July 29, and Sunday, September 24. The Super Stocks will race on Saturday, April 29, Thursday, June 29, Saturday, July 8, Saturday, August 26 and Saturday, September 23.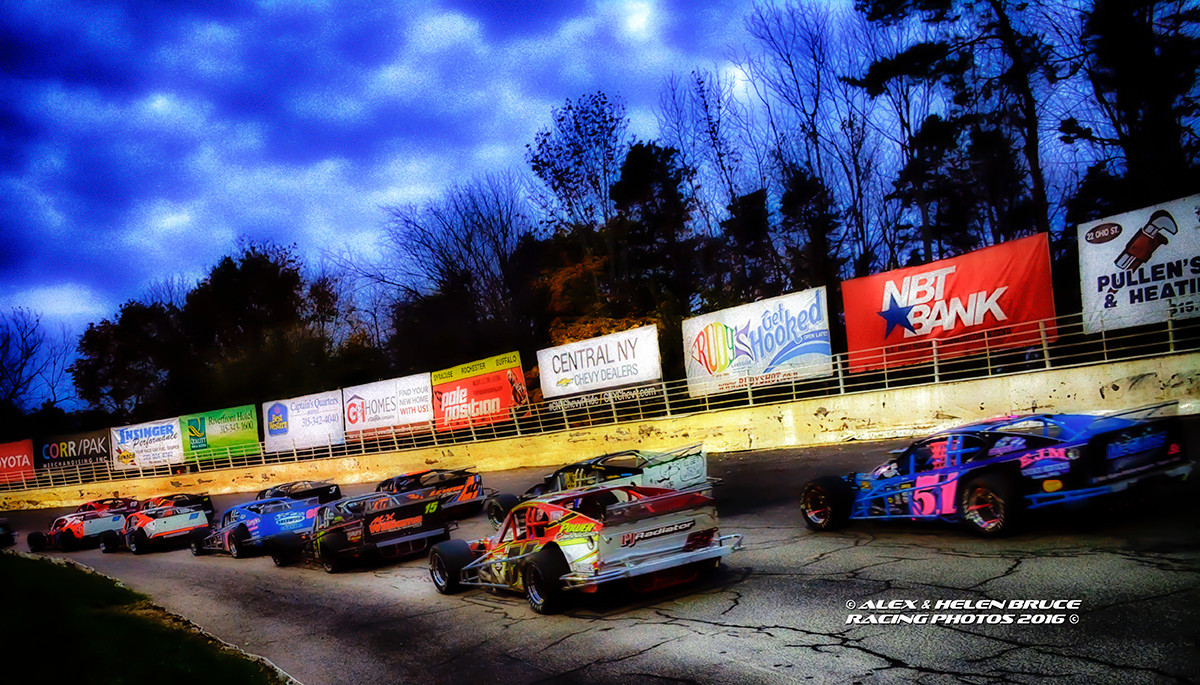 The 2017 Race of Champions rule book has been posted at www.rocmodifiedseries.com
Work will continue on the schedules with the event dates being released as they become available.
The Race of Champions is a sanctioning body presenting Modified and Stock Car racing on asphalt and dirt surfaces throughout the Northeast, with events in New York, Pennsylvania and New Jersey. The 66th annual Race of Champions weekend will take place in 2016 and is the second longest consecutive auto-racing event in North America, second only to the Indianapolis 500.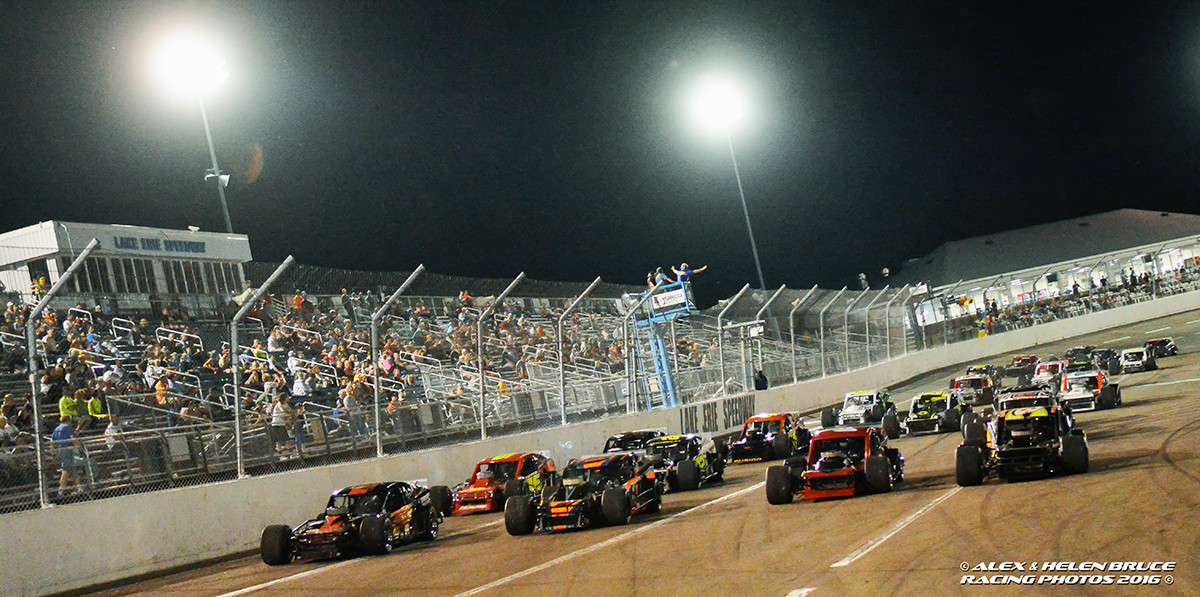 For more information, contact;
 Race of Champions Media at media@rocmodifiedseries.com
 Follow us on Twitter; Instagram and Facebook; @RoCModSeries
 2017 Race of Champions Asphalt Modified Series Schedule;
Weekday Month Day Track
Sunday April 29 Lancaster National Speedway
Saturday May 6 Chemung Speedrome
(Rain date – Sunday, May 7)
Saturday May 13 Oswego Speedway
Friday June 2 Spencer Speedway
Saturday June 10 Lake Erie Speedway
Saturday June 17 Jennerstown Speedway
Thursday June 29 Lancaster National Speedway
Saturday July 8 Oswego Speedway
Friday July 21 Spencer Speedway
Saturday July 22 Holland International Speedway
Saturday August 5 Chemung Speedrome
Saturday August 19 Lancaster National Speedway
Sunday August 24 Lancaster National Speedway
Friday September 29 TBA
Saturday September 30 TBA
Sunday October 1 TBA
2017 Race of Champions Asphalt Late Model Schedule;
Saturday May 6 Lancaster National Speedway
Saturday July 15 Lancaster National Speedway
Saturday July 29 Lancaster National Speedway
Sunday September 24 Lancaster National Speedway
Saturday September 30 TBD
2017 Race of Champions Super Stock Schedule;
Saturday May 6 Lancaster National Speedway
Saturday July 15 Lancaster National Speedway
Saturday July 29 Lancaster National Speedway
Saturday September 23 Lancaster National Speedway
Friday September 29 TBD