Lake Erie Speedway will host the 67th annual Race of Champions in September.
Press Release By: ROC ASPHALT SERIES MEDIA
Photos By: ALEX & HELEN BRUCE / RACERSGUIDE.COM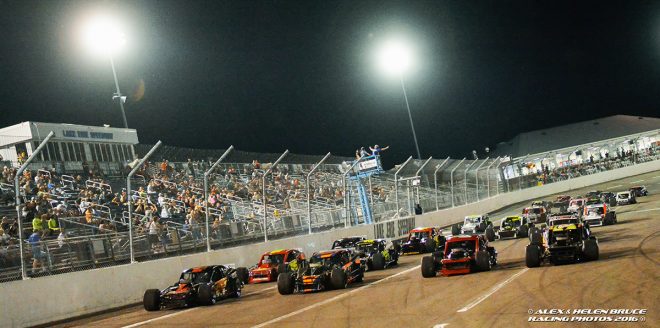 ELMA, N.Y. – February 7, 2017- The 67th annual Race of Champions weekend will be held at Pennsylvania's Lake Erie Speedway on Sept. 28-30 later this year.
The event, featuring the Race of Champions Asphalt Modified Series, was most recently held at New York's Oswego Speedway.
"This is a very positive move for the event and short track racing in general," said Joe Skotnicki, Race of Champions steward. "We took a different approach to this and it has proven very affective. After meeting with the Track Management and the Erie Sports Commission we knew this was the direction this event needed. The involvement from the surrounding community and the opportunity to have a marquee track like Lake Erie host such an event is a great way to enhance and carry on the great tradition that is the Race of Champions."
Matt Hirschman won the 2016 edition of the Race of Champions at Oswego, the fourth victory of his career in the annual event.
It also marks the first time the race returns to Pennsylvania since 1991 when Donald Worley won on the three-quarter-mile Pocono Raceway. The race had previously been held at the legendary Langhorne Speedway, where Hully Bunn won the first event in 1951. Since that first event, the race has been held 35 times in Pennsylvania between Langhorne and Pocono.
"Teams will be faced with different challenges at Erie, but it will be an exciting race," said Skotnicki. "They will also be welcome within the community at hotels and restaurants and we are looking forward to that. The schedule will mirror last year with practice beginning on Thursday. Racing for the Sportsman Modifieds and Race of Champions Super Stocks on Friday along with the addition of the Lancaster type Street Stocks and Race of Champions Late Models on Saturday in addition to the 250 for the modifieds. It is all building up to be an exciting event and we are looking forward to putting the pieces in place to give everyone an event they are proud to see, participate in and proud to have."
Sept. 28 will serve as an open practice day, while Sept. 29 will see a Race of Champions Sportsman Modified special along with a championship event for the Race of Champions Super Stocks.
Sept. 30 will see the running of the 67th annual Race of Champions 250 for the asphalt modifieds. The Race of Champions Late Models and Lancaster National Speedway Street Stock division will fill out the days events.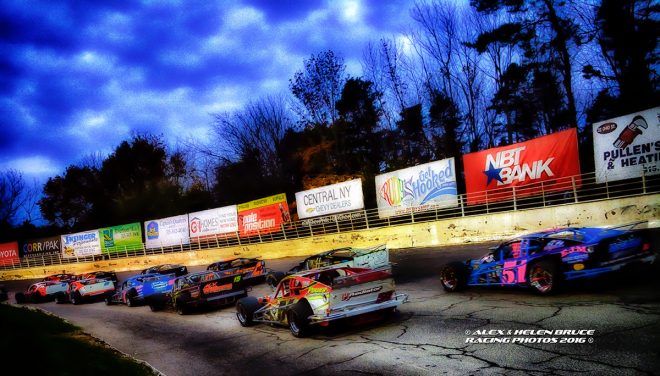 The Race of Champions weekend, combined with the July 8 date at Oswego (N.Y.) Speedway and Sept. 24 date at Lancaster (N.Y.) National Speedway will make up the Race of Champions Asphalt Modified Series triple crown. Further details regarding that will be announced later.