Registration Opens, Technical Inspectors & Rules Announced
Story By: TAYLOR THERRIEN / THOMPSON SPEEDWAY MOTORSPORTS PARK MEDIA
Photos By: MATT NOLES / RACERSGUIDE.COM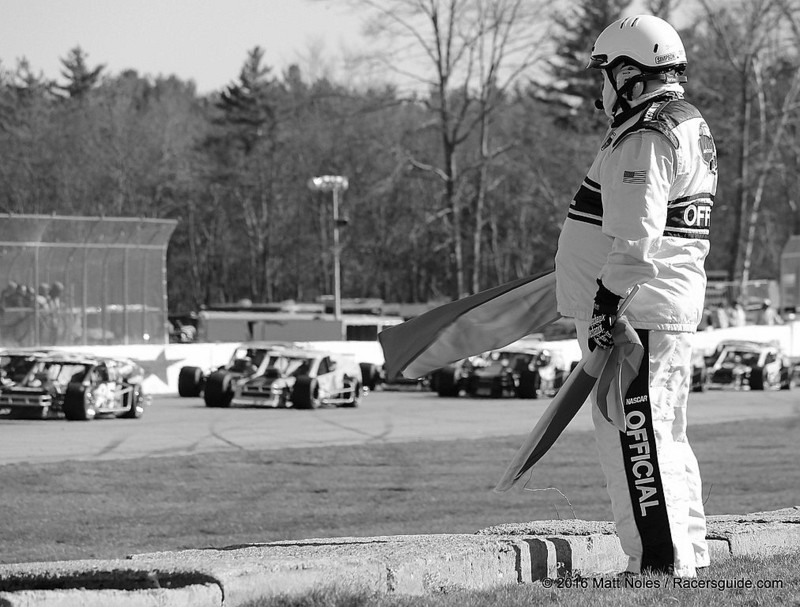 Thompson Ct.- December 3, 2016- Planning is well underway for the 2017 season at Thompson Speedway Motorsports Park (TSMP).  Officials from the historic ⅝-mile oval announced that they are receiving car number registrations for their 77th season.  Renewals for drivers in the Sunoco Modified, Late Model, Limited Sportsman, Mini Stock, and Lite Modified drivers will continue until January 15.
After that date, numbers will be issued on a first come-first served basis. As an incentive, anyone registering their car number from now through January 1, will receive discounted rate of $25.  After January 1, the rate will increase to $35. Drivers can visit the competitor info tab under NASCAR Racing on www.thompsonspeedway.com to download the registration form.  Instructions for return are also on the form.
Officials also announced some personnel changes within the technical inspection team. Veteran inspector, Todd Stiles, has been promoted to Technical Director, effective immediately. All Divisional Inspectors will report directly to Stiles. John Kelly, a well-respected INEX Legend inspector, and current TSMP Official has been promoted to Late Model Divisional Inspector.  Kelly will join Mark St. Hilaire (Sunoco & Lite Modified Divisions), Joe Delorimiere (Limited Sportsman), and Chris Austill (Mini Stock), who all will be returning to inspect their respective divisions.
"We're pleased to elevate Todd to the Technical Director position," TSMP General Manager, Josh Vanada, stated.  He went on to explain, "Todd has proven himself as a detail-driven individual, who places a premium on the integrity of the rulebook. He also balances this with understanding the challenges of crew chiefing a car.  He's built a good team around him, which now includes John Kelly. I see lots of overlap in the way the ACT and INEX rulebooks are written and enforced. John works very well within that framework, and has always been well-like in a position that usually does not receive much fan fare."
This team of inspectors has been hard at work, and is pleased to release the 2017 rules packages for the Sunoco Modified, Limited Sportsman, Mini Stock, and Lite Modified Divisions. The Late Model rules will be released in conjunction with the 2017 American-Canadian Tour rules package.

The 2017 schedule will be released Monday, December 5, at 7:00pm on the Victory Lane Radio (www.victorylaneradio.com).  For more information on 2017 registration, rules and contact information for our technical inspectors, please visit our website at thompsonspeedway.com.