Powers A Man On A Mission Seeks Elusive Indianapolis 500 Win
Story By: PHILLIP B. WILSON / INDYcar SERIES MEDIA
Photos By: RACERSGUIDE.COM PHOTO STAFF
Indianapolis Ind.- March 30, 2017- Will Powers Body language reiterates just how much one race means , as he walks down pit road, Power gazes out at Indianapolis Motor Speedway's front straightaway. It's lunch break during Friday's test on the 2.5-mile oval, but his mind is still on the move.
The Team Penske driver pauses after the topic is broached. Yeah, he's accomplished so much in the Verizon IndyCar Series, yet the Indianapolis 500 has proven to be elusive.
He runs a hand through his hair. For a moment, it's as if the understated Australian might just pull a strand or two.
"Obviously, that would be just fantastic to win it, I tell ya," he said with a heavy sigh and rolling his eyes. "It's so tough these days, so many good guys, but it's absolutely possible with the team I'm on."
It's more than possible. When driving for Hall of Fame team owner Roger Penske, winner of a record 16 Indy 500s, this race is the first priority. And it's become even more important for Power, who has proven to be more than just a road/street course racer with superspeedway 500-mile wins at Pocono Raceway last year and Auto Club Speedway in 2013.
The 2014 series champion has tried to make Indy more of an emphasis in the past. While Team Penske celebrated that 16th Indy 500 win with Juan Pablo Montoya in 2015, Power couldn't hide his disgust and disappointment about finishing second.
"I had it there," he said, when reminded of his somber post-race news conference. "I was so close. It gets frustrating because you don't get many shots at that exact position on the last lap."
Just getting the better of his teammates is always a challenge. Montoya, although bumped by Josef Newgarden from his full-time ride, will be back in May to drive for Team Penske in the Indy 500. Ever since Helio Castroneves won this race for a third time in 2009, he's been dreaming of joining A.J. Foyt, Rick Mears and Al Unser as a four-time winner. And teammate Simon Pagenaud broke through with his first series title last year.
Competitors acknowledge Power is more than capable. Chip Ganassi Racing rival Scott Dixon, an Australian-born New Zealander, is a four-time series champion who finally won the Indy 500 in 2008. He foresees his friend checking Indy off the career to-do list, but perhaps not too soon.
"I hope he doesn't," Dixon said with a chuckle. "Will is very accomplished and obviously very talented, so I'm sure it's going to come at some point. But hopefully not in the next few years."
Power, Castroneves and Mears are tied for 11th in career wins with 29. And Power, 36, is climbing that chart rather quickly. Last season, he won four races including Pocono and was the points runner-up. He's won at least one race each year since 2008. He's finished no worse than fourth in the points each year since 2010.
But each May, he returns to Indianapolis Motor Speedway and is asked the same question, for which the answer never changes. Sure, he thinks about what it would mean to win the Indy 500. How could he not?
"You can't get away from that considering all the media coverage and the size of the month," Power said.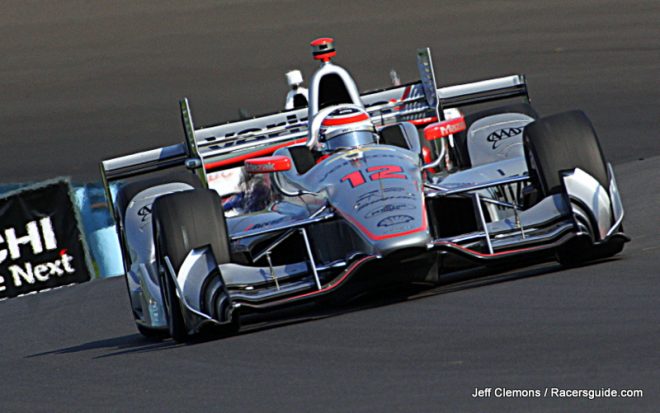 If he's learned anything from his successes and failures, it's that he must stick with the process — however boring that sounds — and have faith that putting himself in position to win will ultimately pay off.
Everybody wants to win "The Greatest Spectacle in Racing." Fewer drivers have the teams and equipment to do it. And even fewer are able to figure out how to be patient enough to survive a 200-lap endurance test on the 2.5-mile oval.
Power can't say anything that already hasn't been said. Words won't win the race. If nothing else, at this stage of his career, he's convinced of that.
"You can't just say, 'I've got to get it,'" he said. "You've got to execute. I've been around racing long enough to know you have to put the work in and the effort, and you can't get too desperate."
Then he offers a modest grin, a seemingly optimistic facial expression, as if to say, "Hopefully someday soon."