Plenty Of Pavement Pounding Action Set For Mahoning Valley
Press Release By: DINO OBERTO / MAHONING VALLEY SPEEDWAY MEDIA
Photos By: WALT SMITH / RACERSGUIDE.COM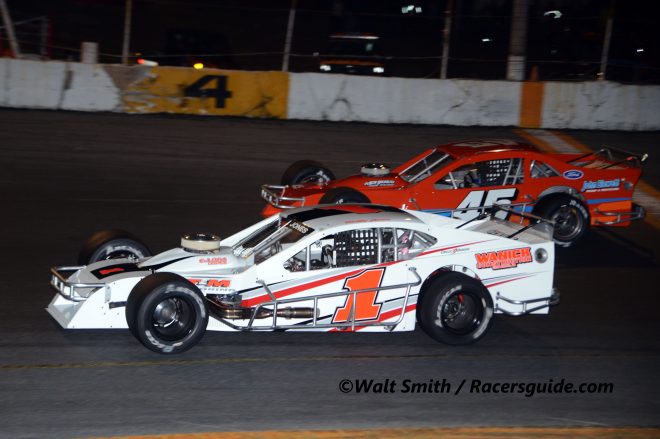 LEHIGHTON, PA. – April 25, 2017- This coming Saturday and Sunday, April 29-30, there will be plenty of pavement pounding going on Mahoning Valley Speedway.
Saturday will be the first big show for the Modifieds as the headline class will be racing for a $2500 first place prize and going a distance of 75 laps.
Joining the Modifieds will be all regular track classes which include Late Models, Street Stocks, Dirt Mods, Pro 4s and Hobby Stocks.
Grandstand gates open at 4:00 pm. Adult general admission is $20.
The pits will open at 11:30 for those wishing to take in early paid practice which will run from Noon to 3:00 pm. Regular warm-ups begin shortly after 4:00. Heat races get underway at 6:00.
On Sunday afternoon starting at 2:00 the speedway will present an Enduro and Demo Derby which was postponed from April 1.
Sunday admission to the grandstands is $10 for adults. Kids 10 and under are free.
The Enduro will be Big Car, Small Car and Jr. classes and the Demo Derby will be contested in a pair of divisions, Big Car and Small Car.
The Enduro race winners can earn as much as $2000 for their respective victories if 80 or more cars are signed-in on race day. The purse will be pro-rated depending on car counts.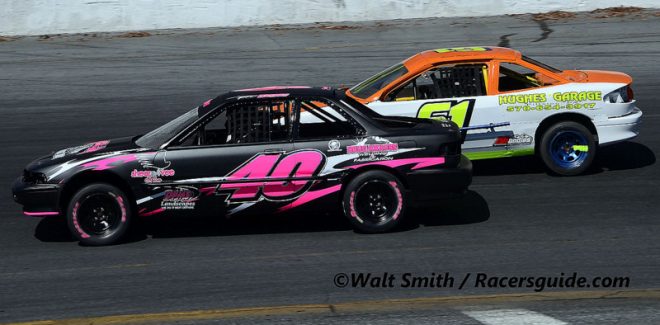 The Enduro entry is $50 per car which includes the transponder, vehicle and driver. The complete payoff is listed below which for all Enduros.
If 20 or more cars are entered in each Demo division the payout is $800 to win, $400 for second and $200 for third. Heats will pay $100 to the winner. If there are features only with no heats run the winner's share will be $600 with $300 and $150 respectively for second and third.
The cost to enter the Demo Derby is $25 per car which includes the driver. The Big Car Demo rules will follow that of the West End Fair while the Small Car Demo rules will be the same as those applied at the Carbon County Fair. ALL Demo cars must have the fuel cell and battery mounted and secured behind the driver's compartment and conform to proper safety regulations.
Rules can also be found on the Mahoning Valley Speedway website under the "Rules/Forms" link.
All those who advance to the features via heats will receive 2-points. For the feature 5-points will go to the winner, 4-points for second and 3-points to third.
A Demo Derby champion will be crowned at the end of the season following the upcoming demo dates on July 2 and again on October 15. The top three point finishers at the conclusion of those three events will collect $500, $300 and $200 correspondingly along with trophies.
Pit gates will open at 11:00 am. Registration will be held from 11:30 to 1:00. Cost to entry the pits is $20 per person.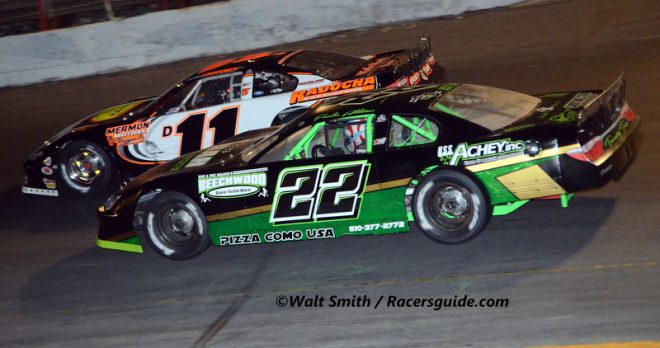 For additional information log onto www.mahoningvalley-speedway.com or on Facebook at Mahoning Valley Speedway.
COMING EVENTS:
Saturday, April 29 @6:00 pm Modified 75 lap + all regular track classes ($20 adult admission)
Sunday, April 30 @2:00 pm Big/Small/Jr. Car Enduro + Big/Small Car Demo Derby
Saturday, May 6 @6:00 pm All regular track classes + Micro Stocks
Saturday, May 13 @6:00 pm All regular track classes
$2500-to-win Modified 75-lapper Saturday…Enduro and Demo Sunday at Mahoning Valley Speedway
The Enduro payout is as follows:
80 or more cars
1. $2000, 2. 800, 3. 550, 4. 300, 5. 225, 6. 175, 7. 125, 8. 100, 9. 75, 10-15. 50
70 or more cars
1. $1500, 2. 700, 3. 500, 4. 250, 5. 200, 6. 150, 7. 100, 8. 75, 9-12. 50
50 or more cars
1. $1000, 2. 500, 3. 300, 4. 200, 5. 150, 6. 100, 7. 75, 8-10. 50
40 or more cars
1. $600, 2. 300, 3. 200, 4. 150, 5. 100, 6. 50, 7. 50
30 or more cars
1. $500, 2. 250, 3. 150, 4. 100, 5. 50, 6. 50
29 or less cars
1. $400, 2. 200, 3. 100, 4. 75, 5. 50