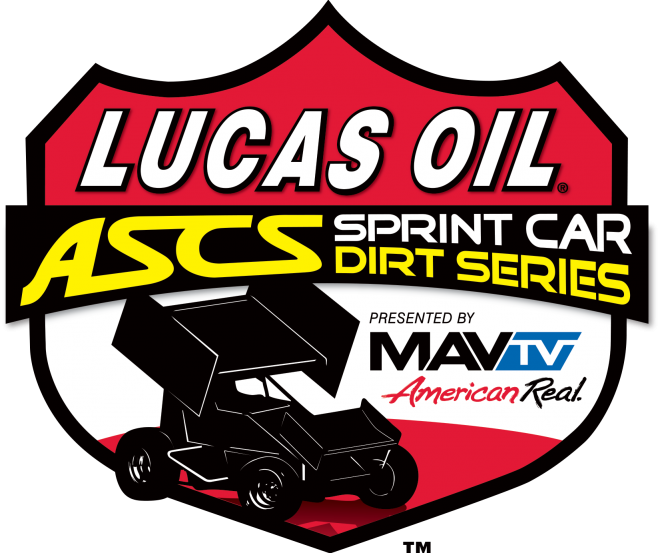 TULSA, Okla. (May 21, 2015) Looking to get action back on track, the Lucas Oil American Sprint Car Series presented by MAVTV American Real will see three nights of competition across the states of Kansas and Nebraska with events kicking off on Friday, May 29 at the Salina Speedway in Salina, Kan.
Not to be confused with the Salina Highbanks in Oklahoma, which will see action on Saturday, June 6, the three-eighths mile oval first hosted the Lucas Oil ASCS National Tour in 2012 with Tennessee's Kevin Swindell picking up his first National Tour triumph after a thrilling battle though traffic with Seth Bergman.
For the series return in 2013, Washington's Seth Bergman was not denied, leading start to finish for his second career National Tour triumph.
The 2014 visit went to Jeff Swindell, but not without some excitement on the final lap with Swindell nearly having to stall his No. 94 to avoid a slower car, giving Jason Johnson the run, but not real estate to attempt the pass.
The only night of Sprint Cars on the docket at the Salina Speedway in 2015, Aaron Reutzel looks to add his third National Tour triumph of the season, and seventh overall. Leading National Tour standings by 78 markers over Johnny Herrera, the Clute, Texas shoe placed fifth at the Kansas oval in 2014.
Placing fourth the past two visits to the Salina Speedway, New Mexico's Johnny Herrera holds a 32 point advantage over third place Seth Bergman who is fresh off his fifth triumph of the season.
Defending race winner, Jeff Swindell, is currently fifth in tour standings with Tony Bruce, Jr. nipping on the veteran driver's heels only five points behind.
Taking in events around the Mid-West, Wayne Johnson notched his second win of the season, putting on a show at Knoxville Raceway in 360cid competition this past weekend with a new combination of Cool Chassis and Fisher Racing Engine. Placing third in the Rock 'N Roll 50, Johnson jumped from 10th to seventh in tour standings.
Matt Covington currently rides eighth with Brodix Rookie of the Year front runner, Kyle Bellm, completing the top-ten.
In contention for victory at the Rock 'N Roll 50, Blake Hahn is currently 11th. Taking in regional action this past weekend in Lubbock, Hahn was plagued by mechanical issues. Also vying for the Brodix Rookie of the Year, Arkansas shoe Derek Hagar is 12th with Kris Miller 22nd and Jordan Weaver 27th.
Friday, May 29 at the Salina Speedway will see gates opening at 5:00 P.M. with racing underway at 8:00 P.M. The evening is dedicated to the memory of Allie Saum with the track looking for donations for the Allie Saum Scholarship fund. Further information on the Salina Speedway can be found at http://www.racesalinaspeedway.com or by calling (785) 292-9220.
For continued updates on the Lucas Oil American Sprint Car Series presented by MAVTV American Real, log onto http://www.ascsracing.com.