Randi Pankratz won

Saturday

night's USAC HPD Western Midget race at Bakersfield, (Calif.) Speedway.
USAC HPD Midget competition unfolds this Saturday in Columbus, Ohio and Ventura, Calif. as Midwest and Western series participants compete. The Midwest opener is at Columbus Motor Speedway and the Western event is at Ventura Raceway.
Austin Nemire, last year's Midwest champion, won all four features contested at the Columbus oval. Saturday's race at Ventura is the first for USAC's HPD Midgets at CMS in four years.
Randi Pankratz of Atascadero, Calif. led all but the first lap to win Saturday night's USAC Western HPD Midget dirt opener at Bakersfield Speedway. She passed Tom Paterson on lap two and led the rest of the way to beat Shawn Buckley, Jet Davison, Ron Hazelton and Robert Dalby.
The win was Randi's first under USAC sanction since a 1998 TQ Midget win at Bakersfield.
———————————————-
USAC HPD WESTERN MIDGET RACE RESULTS: April 18, 2015 – Bakersfield, California – Bakersfield Speedway
FIRST HEAT: (8 laps) 1. Ron Hazelton (#15 Hazelton), 2. Shawn Buckley (#7 Buckley), 3. Jet Davison (#59 Davison), 4. Cody Jessop (#00 Jessop), 5. Wally Pankratz (#37 Pankratz). NT
SECOND HEAT: (8 laps) 1. Randi Pankratz (#98 Pankratz), 2. Ashley Hazelton (#5 Hazelton), 3. Marvin Mitchell (#25 Mitchell), 4. Tom Paterson (#44L Love), 5. Jesse Love (#38L Love), 6. Robert Dalby (#4d Dalby). NT
FEATURE: (30 laps) 1. Randi Pankratz, 2. Shawn Buckley, 3. Jet Davison, 4. Ron Hazelton, 5. Robert Dalby, 6. Jesse Love, 7. Ashley Hazelton, 8. Tom Paterson, 9. Cody Jessop, 10. Wally Pankratz, 11. Marvin Mitchell. NT
——————————
**A.Hazelton flipped on lap 28 of the feature.
FEATURE LAP LEADERS: Lap 1 Paterson, Laps 2-30 R.Pankratz.
UPCOMING EVENT INFO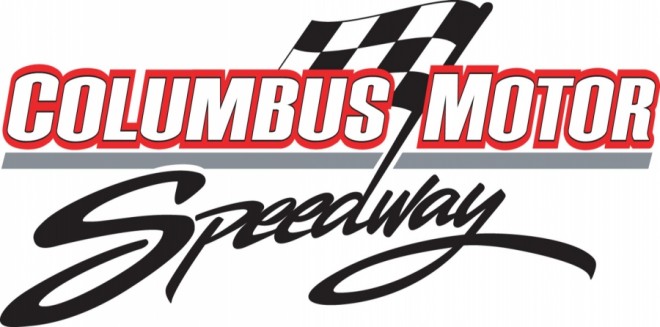 Saturday, April 25, 2015
SERIES: USAC Midwest HPD Midgets
TRACK: Columbus Motor Speedway (Columbus, OH) – 1/3 Mile Asphalt Oval
EVENT: USAC Midwest HPD Midgets, Late Models, Columbus Modifieds,
Sport Stocks & Crazy Compacts
TRACK ADDRESS: 1845 Williams Rd, Columbus, OH 43207
TRACK PHONE: (614) 491-1047
TRACK WEBSITE: www.columbusspeedway.com
TIMES:
Front Gates Open: 5pm
Time Trials: 6pm
Racing: 7pm
TICKETS:
Adults: $12
Children (4 through 11 yrs.): $4
Kids under age 4: FREE!!


Saturday, April 25, 2015
SERIES: USAC Western HPD Midgets
TRACK: Ventura Raceway (Ventura, California) – 1/5 Mile, High Banked Dirt Oval
EVENT: USAC Western HPD Midgets, VRA Sprint Cars, Senior Sprints, IMCA
Modifieds, Hobby Stocks, Sport Compacts, Junior Midgets & Mini Dwarfs
TRACK ADDRESS: 10 W Harbor Blvd, Ventura, CA 93001
TRACK PHONE: (805) 985-5433
TRACK WEBSITE: www.venturaraceway.com
TIMES:
Pit Gates Open: Noon
Front Gates Open: 3pm
Racing: 5:30pm
TICKETS:
Adults: $15
Seniors: (60 & Older) $11
Military: (Military ID Required) $11.00
Students with ID: $11 (Current Junior & Senior High School Photo ID Required)
Children 12 and Under: FREE!!
2015 USAC HPD MIDGET SCHEDULE & RESULTS
**All USAC HPD Midget series events listed**
USAC Eastern HPD, Midwest HPD, Western HPD (Dirt) & Western HPD (Pavement)
DATE
SERIES
TRACK / LOCATION
WINNER
Feb. 28
Western HPD
(Pavement)
Havasu 95 Speedway
Lake Havasu, AZ
Dylan Nobile
Mar. 7
Western HPD
(Pavement)
Lucas Oil I-10 Speedway
Blythe, CA
Toni Breidinger
Mar. 21 Eastern HPD
Anderson Motor Speedway
Anderson, SC Chris Lamb
Mar. 21
Western HPD
(Pavement)
Las Vegas Motor Speedway Bullring
Las Vegas, NV
Dylan Nobile
Mar. 28
Western HPD
(Pavement)
Madera Speedway
Madera, CA
Dylan Nobile
Ethan Lesser (Restricted)
Apr. 3 Eastern HPD
Ace Speedway
Altamahaw, NC Matt Lundstrom
Apr. 4 Eastern HPD
Hickory Motor Speedway
Hickory, NC Matt Lundstrom
Apr. 11
Western HPD
(Pavement)
Madera Speedway
Madera, CA
Tom Paterson
Apr. 18
Western HPD
(Dirt)
Bakersfield Speedway
Bakersfield, CA
Randi Pankratz
Apr. 25
Midwest HPD
Columbus Motor Speedway
Columbus, OH
Apr. 25
Western HPD
(Dirt)
Ventura Raceway
Ventura, CA
May 1 Eastern HPD
Ace Speedway
Altamahaw, NC
May 1
Midwest HPD
Toledo Speedway
Toledo, OH
May 1
Western HPD
(Pavement)
Madera Speedway
Madera, CA
May 2 Eastern HPD
Franklin County Speedway
Callaway, VA
May 2
Midwest HPD
Shady Bowl Speedway
De Graff, OH
May 2
Western HPD
(Pavement)
Madera Speedway
Madera, CA
May 15
Western HPD
(Dirt)
Plaza Park Raceway
Visalia, CA
May 16
Western HPD (Dirt)
LeMoore Raceway
LeMoore, CA
May 23 Eastern HPD/
Midwest HPD
Indianapolis Speedrome
Indianapolis, IN
May 30
Western HPD
(Pavement)
Las Vegas Motor Speedway Bullring
Las Vegas, NV
June 5 Eastern HPD
Wake County Speedway
Raleigh, NC
June 6 Eastern HPD
South Boston Speedway
South Boston, VA
June 6
Midwest HPD
Waynesfield Raceway Park
Waynesfield, OH
June 6
Western HPD
(Pavement)
Madera Speedway
Madera, CA
June 13
Western HPD
(Pavement)
Kern County Raceway Park
Bakersfield, CA
July 11
Western HPD
(Pavement)
Madera Speedway
Madera, CA
July 17 Eastern HPD
Ace Speedway
Altamahaw, NC
July 18 Eastern HPD
Franklin County Speedway
Callaway, VA
July 18
Western HPD (Dirt)
Ventura Raceway
Ventura, CA
July 24
Midwest HPD
Limaland Motorsports Park
Lima, OH
July 25 Eastern HPD
Shenandoah Speedway
Shenandoah, VA
July 25
Midwest HPD
Waynesfield Raceway Park
Waynesfield, OH
July 30
Western HPD
(Pavement)
Meridian Speedway
Meridian, ID
Aug. 5
Western HPD (Dirt)
Ventura Raceway
Ventura, CA
Aug. 7
Western HPD
(Dirt)
Plaza Park Raceway
Visalia, CA
Aug. 8 Eastern HPD
Shenandoah Speedway
Shenandoah, VA
Aug. 8
Midwest HPD
Plymouth Speedway
Plymouth, IN
Aug. 8
Western HPD
(Dirt)
LeMoore Raceway
LeMoore, CA
Aug. 15
Western HPD
(Pavement)
Madera Speedway
Madera, CA
Aug. 22 Eastern HPD/
Midwest HPD
Kalamazoo Speedway
Kalamazoo, MI
Aug. 22
Western HPD
(Pavement)
Las Vegas Motor Speedway Bullring
Las Vegas, NV
Aug. 28
Midwest HPD
Jackson County Speedway
Jackson, OH
Aug. 29
Midwest HPD
Atomic Speedway
Waverly, OH
Aug. 29
Western HPD
(Pavement)
Kern County Raceway Park
Bakersfield, CA
Sep. 5
Midwest HPD
Shady Bowl Speedway
De Graff, OH
Sep. 5
Western HPD
(Pavement)
Las Vegas Motor Speedway Bullring
Las Vegas, NV
Sep. 6
Western HPD
(Pavement)
Las Vegas Motor Speedway Bullring
Las Vegas, NV
Sep. 7 Eastern HPD
Ace Speedway
Altamahaw, NC
Sep. 18
Midwest HPD
Columbus Motor Speedway
Columbus, OH
Sep. 18
Western HPD
(Pavement)
Madera Speedway
Madera, CA
Sep. 19
Western HPD
(Pavement)
Madera Speedway
Madera, CA
Sep. 26 Eastern HPD
So. National Motorsports Park
Kenly, NC
Sep. 26
Western HPD
(Dirt)
Bakersfield Speedway
Bakersfield, CA
Oct. 2
Western HPD
(Dirt)
LeMoore Raceway
LeMoore, CA
Oct. 3 Eastern HPD
Shenandoah Speedway
Shenandoah, VA
Oct. 3
Western HPD
(Dirt)
Ventura Raceway
Ventura, CA
Oct. 23
Western HPD
(Pavement)
Las Vegas Motor Speedway Bullring
Las Vegas, NV
Oct. 24
Western HPD
(Pavement)
Las Vegas Motor Speedway Bullring
Las Vegas, NV
Nov. 21 Eastern HPD/
Midwest HPD
Hickory Motor Speedway
Hickory, NC
Nov. 21
Western HPD
(Pavement)
Las Vegas Motor Speedway Bullring
Las Vegas, NV
2015 USAC HPD EASTERN MIDGET POINTS
RANK DRIVER POINTS
1 Chris Lamb
173
2 Jessica Bean
158
3 Scott Hunter
151
4
Calvin Carroll
135
5 Jake Nelke
130
6 Matt Lundstrom
123
7 Nikki Carroll