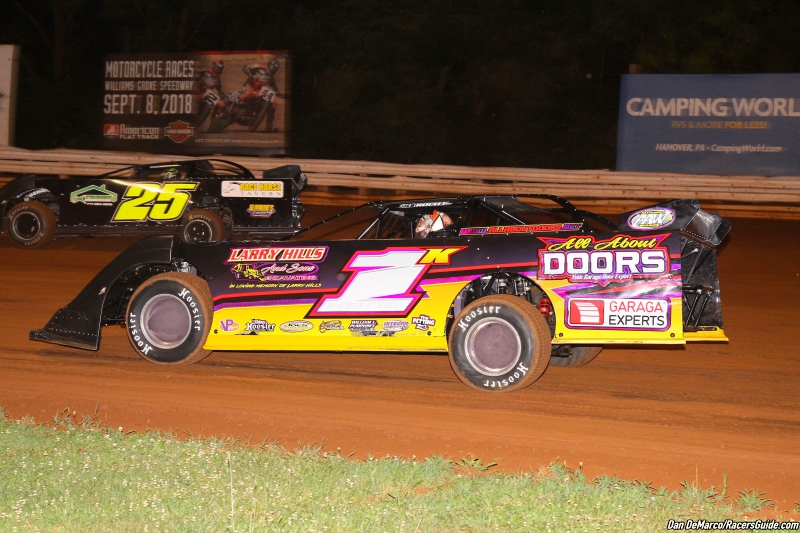 WILLIAMS GROVE SPEEDWAY KICKS OFF 2019 ULMS CENTRAL PA TRIPLE HEADER WEEKEND
Story By: ULMS 
Photos By: Dan DeMarco/RacersGuide.com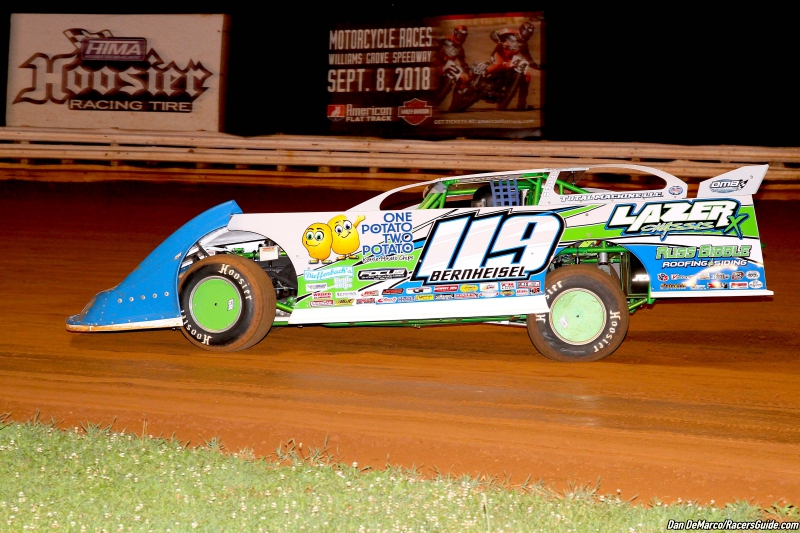 The 2019 Zimmer Service Center ULMS Late Model Series kick-off weekend just got a little bit bigger as the series opener will be held Friday, March 22 at the historic Williams Grove Speedway in Mechanicsburg, PA. The 30 lap main event will pay $3000 to win and it will give the ULMS Racing Series a three night opening weekend worth a possible $9,000 between Williams Grove and the two events at Port Royal Speedway.
Williams Grove will be celebrating their 80th season in 2019. Starting in 1939, Williams Grove Speedway has been one of the top sprint car tracks in the country. The speedway is a ½ mile banked, smooth clay oval with speeds reaching in the area of 100 mph. In 2019, there are four super late model events on the Williams Grove schedule with the Zimmer Service Center ULMS Late Model Series being the 1st of the season.
Bobby Gooding is the all-time late model feature winner at the legendary Williams Grove Speedway with 36 wins. Gary Stuhler is third all-time in Williams Grove wins and has the most wins of any active driver. Jason Covert won the only super late model event in 2018 at the Grove with Rick Eckert and Gregg Satterlee winning the two late model events in 2017.
"I am very excited to bring our Zimmer Service Center ULMS Late Model Series to Williams Grove for the first time ever in March," stated series owner and race director, Chris Zuver. Zuver continued, "We had planned to open the season at Port Royal with two events back to back that weekend and noticed Williams Grove tried to run super lates on the day before last year. So I contacted the track to see if there was any interest in making it a 3 day weekend to kick off our 19th season. With Williams Grove on board, it makes it a three-day weekend with Port Royal's two shows and allows our racers to basically travel one way to race three events to kick off the year and our champions point chase that will pay a minimum of $ 7,000 to win title."
Of the four super late model events at Williams Grove Speedway in 2019, ULMS joins the Tri Track Challenge Series and the World of Outlaw Late Model Series in events at the famous central Pennsylvania ½ mile oval in Mechanicsburg.
2018 Zimmer Service Center ULMS Late Model Series champion and all time ULMS winner, Max Blair, will lead the 2019 contingent, but he no doubt will have to contend with Jason Covert who has six wins at the Grove, Stuhler, Coleby Frye, Tyler Bare, Dylan Yoder, Tyler Horst, Bryan Bernheisel and many more.
Race time for the March 22 Zimmer Service Center ULMS season opener at Williams Grove is 7:30pm with Grandstand admission being $16 and youth admission $10. You can get all your information on Williams Grove at www.williamsgrove.com and follow them on all the social media outlets at http://www.williamsgrove.com/socialnetworks.htm. All your ULMS Racing Series information can be found at www.ulmsracing.com and also on Facebook and Twitter under ULMS Racing Series.
ULMS RACING SERIES is proudly supported by Zimmer's Service Center, Plyler's Entry System, Close Racing Supply, Insinger Performance, Sunoco Race Fuels, Precise Racing, Hoosier Tire Mid Atlantic, Lias Tire, American Racer Tire, Genesis Shocks, Keyser Manufacturing, Integra Shocks, Keizer Wheels, Cousins Designs, Mary Norgrove Notary Public, Jays Automotive, Phantom Signs & Graphics and Advocare by Advozuvy.com.