Motorsports Icon Ken Schrader Named Grand Marshal for Melvin L. Joseph Memorial
Story By: Brett Deyo/Georgetown Speedway
Photos By: Pete MacDonald/RacersGuide.com
GEORGETOWN, DE – One of North America's motorsports icons – Ken Schrader – will appear at Georgetown Speedway in March.
Schrader has been named the Grand Marshal for the season-opening Melvin L. Joseph Memorial at the Sussex County half-mile oval Friday-Saturday March 6-7. The two-day event is headlined by the Bob Hilbert Sportswear Short Track Super Series (STSS) Fueled By Sunoco Velocita-USA South Region presented by Design for Vision and Sunglass Central Modified opener, paying $10,049 to win.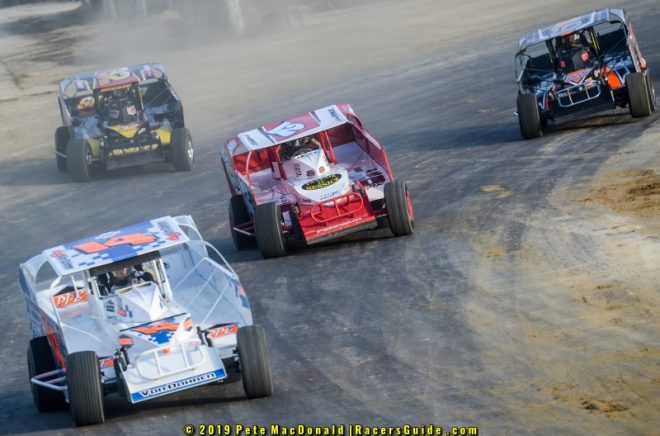 Starting out at the age of 16, Schrader is entering his 50th year of auto racing in 2020. Schrader has driven virtually every kind of race car: Late Models, Modifieds, Sprint Cars, Midgets, Sports Cars, Indy Cars and Stock Cars.
The Fenton, Mo., driver spent 29 seasons competing at the NASCAR Cup level, amassing 763 starts from 1984 through the conclusion of the 2013 season. He scored four Cup victories, 64 top-five and 184 top-10 finishes.
All of Schrader's Cup conquests came while driving for team owner Rick Hendrick.
Schrader's last Cup win, incidentally, took place at Delaware's Dover Downs International Speedway – a track constructed by Melvin L. Joseph – on June 2, 1991 in the Budweiser 500.
The 64-year-old Schrader, one of the most popular figures in the country, has filled many roles in the sport including driver, team owner, author, radio and television commentator, spotter, track promoter and mentor.
Schrader's lifelong goal has always been to race as often as possible in as many classes of car as possible. He's spent more than 20 years traveling the United States as a spokesman for Federated Auto Parts while driving his Federated-backed No. 9 UMP-style Modified as frequently as possible.
Schrader has visited Georgetown Speedway for the last three seasons for private Federated Auto Parts hospitality events. In March, he will have the opportunity to meet fans, sign autographs and share some of his legendary stories. Should Schrader get medical clearance from an off-season shoulder surgery, he could even turn a few laps on the Georgetown clay!
The '20 Melvin L. Joseph Memorial weekend agenda is as follows:
Friday, March 6 – Small-Block Modifieds 30 laps, $4,049 to win, RUSH Late Models 20 laps, $1,049 to win, Delmarva Chargers, Delaware Super Trucks – STSS Mod & Crate 602 Practice (timed – top-two go to Saturday redraw)
Saturday, March 7 – Bob Hilbert Sportswear Short Track Super Series Fueled By Sunoco Modifieds 49 laps, $10,049 to win, STSS Crate 602 Sportsman 20 laps, $1,490 to win, Southern Delaware Vintage Stock Cars, Delmarva Chargers & Delaware Super Trucks
A weather date of March 13-14 is in place.
Georgetown Speedway, originally constructed by Melvin L. Joseph in 1949, is located at the intersection of Route 113 and Speedway Road in Georgetown, Del., just miles from the Delaware beaches and less than a 40-minute drive from Ocean City, Md.
A website is live for the speedway at www.thegeorgetownspeedway.com. Like Georgetown Speedway on Facebook, follow @thegtownspdwy on Twitter, e-mail georgetownspeedway@gmail.com or contact the speedway hotline at 302.563.GTWN (4896).