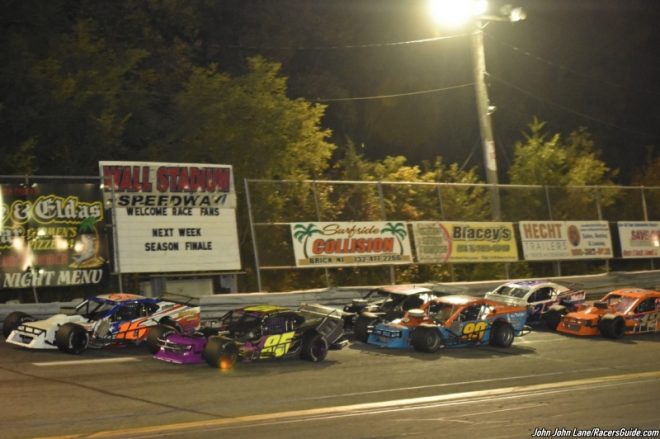 WALL'S SPOOKY SPECTACULAR SET FOR SATURDAY (OCT. 19)
HUGE BINGO GAME IN GRANDSTANDS
Story By: Jeff Gravatt/Wall Stadium
Photos By: John John Lane/RacersGuide.com
WALL TOWNSHIP, N.J. ~ Daytime stock car racing and a huge Bingo game in the grandstand will highlight the annual Halloween themed "Spooky Spectacular" auto racing event at Wall Stadium Speedway this Saturday (Oct. 19). Although the current long range forecast says that October 19 will offer near perfect weather, officials are taking no chances as an October 20 rain date has been announced. Competitor pit area gates will open at 10:00 a.m., grandstand seating opens at 11:00 a.m. and qualifying starts at 1:40 p.m. with main events at 3:00 p.m.
The enormous "Boogeyman Bingo" games, which will offer several great prizes, will see the first round of Bingo start at 1:00 p.m. with the second round of Bingo starting at 2:30 p.m. Five Storm Troopers in full uniforms will also be on hand to meet and greet fans.
An impressive field of All American Auto Group Modified stock cars can be expected when a 75-lap main event offering $3,000 to the winner headlines the annual Spooky Spectacular stock car racing card.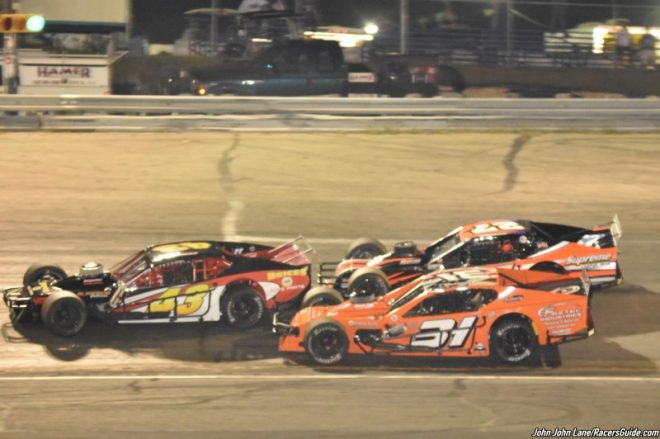 Newly crowned three-time Modified driving champion Steven Reed of Jackson is expected to be a favorite as are 2019 top point earners Eric Mauriello of Brick, Derek Hopkinson of Toms River, Andrew Krause of Holmdel and Howell's Kevin Davison. Danny Bohn of Huntersville, N.C. Is among the invaders who have announced an entry.
Also on the Halloween themed card will be the O'Shea's Auto Repair Factory Stocks, led by 2019 champion Elliot Wohl of Beachwood, in a 50 lap race.
Sean Verwys of East Stroudsburg, Pa., the 2019 Green Flag Driving Experience Legend Cars champion, is expected to be in the field in a 25-lap main event and the Surfside Collision 4 Cylinder Stocks, led by recent title winner Neil Rutt III of Edison, will race in a 25-lapper.
With the season-long title chase completed drivers in all divisions can forget about earning points and race strictly for the prize money offered. Mertens Jewelers will present commemorative money clips to each main event winner.
Fans are also welcome to wear their Halloween costumes to the track to add to the fun and fans are welcome to a free pumpkin while supplies last.
Once the October 19 event is in the books all attention will turn toward the annual running of the "Turkey Derby" on Friday, Saturday and Sunday of Thanksgiving weekend during the daylight hours.
Wall Stadium Speedway is located on Route 34 in Wall Township, N.J., just one mile north of Garden State Parkway exit 98 and Interstate 195 exit 35B. More information can be obtained by visiting www.wallspeedwayracing.com. The speedway hotline number is 732-681-6400 and email address is CKMotorsports@aol.com.