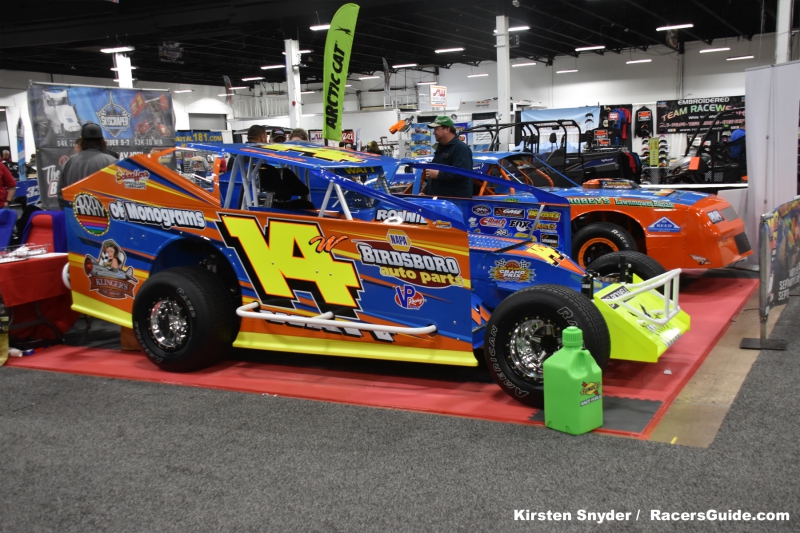 MOTORSPORTS EXPO KICKS OFF 2019 SEASON FOR BOTH BRIDGEPORT & SPIRIT SPEEDWAY
Story By: Deb Smith/Bridgeport Speedway
Photos By: Kirsten Snyder & Jim Brown/RacersGuide.com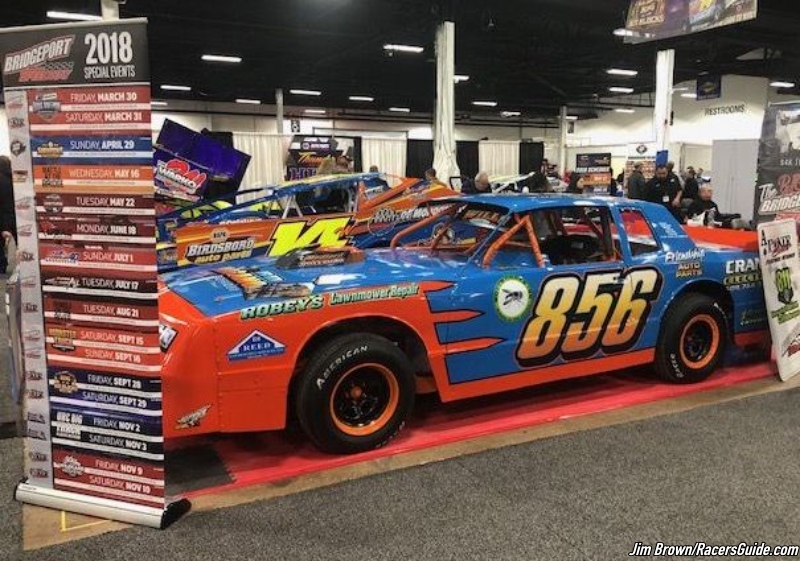 Bridgeport, NJ – With the dawn of a new year, Bridgeport Speedway is anxiously waiting to see so many members of their racing family next weekend at the annual Motorsports Expo in Oaks, PA. Hundreds of race cars of all kinds along with hundreds of stock car drivers will all be in one place at one time to cure some of the winter blues on January 18-20.
As always, Bridgeport Speedway will be making an impactful presence at the expo with their large booth full of race cars. Four-time and defending Spirit Auto Center Big Block Modified track champion Ryan Watt of Boyertown, PA will have his sharp-looking No. 14w on display in Bridgeport's booth throughout the weekend. Joining Ryan, will be the No. 118 of fellow modified driver Jim Britt. Britt had a breakout season at Bridgeport in 2018 as he finished 3rd in points to champion Watt and legendary Billy Pauch. Rising star Gary Bozowski will be representing the Spirit Speedway's 1/4 mile as his No. 97g 600 micro sprint will be making its 1019 debut. Bozowski placed in both the top 10 in the Ace Overhead Door 600 standings, while also finishing 2nd in the 2018 Poker Series.
Both track's management teams (Brian Ramey, Keith Hoffman, Dave Adams, Danny Serrano, and Kolby & Hali Ramey) along with many of the track's staff will be present all weekend long to talk about the upcoming '19 campaign. Bridgeport tech inspector John McCaughey will be available on Saturday from 12:30 to 2:30pm for a tech 'Q & A'.
There will also be a tremendous amount of SPECIAL deals available at Motorsports. Grandstand season passes for all 2019 shows (excluding WoO) will be available for $350…that's a savings of over $200! Pit season passes will also be on discount for $600 which is a savings of almost $400! New for this year is the 'MEGA TICKET' – This Motorsports sold only deal will allow fans to obtain a ticket to each of the track's 'special' shows for only $175 (half off price of $350).
As always, they'll be discounted apparel on sale and plenty of giveaways. All drivers and teams should also be ready to fill out all the necessary paperwork for the 2019 season that includes, 1099s, pit parking spots, rookie signups, track licenses, and much more. Don't forget to pick up the newly-released 2019 schedule for both tracks throughout the weekend!
Bridgeport/Spirit Speedway is looking forward to seeing so many familiar faces next weekend, as well as new fans and drivers for '19 season. All the information regarding times and ticket prices for the show can be found atwww.motorsportstradeshow.com. If you can't make it out to the show next weekend you can always check out the latest news regarding the racetracks at www.bpspeedway.com and www.spiritspeedway.com and of course 'like and follow' both on Facebook.