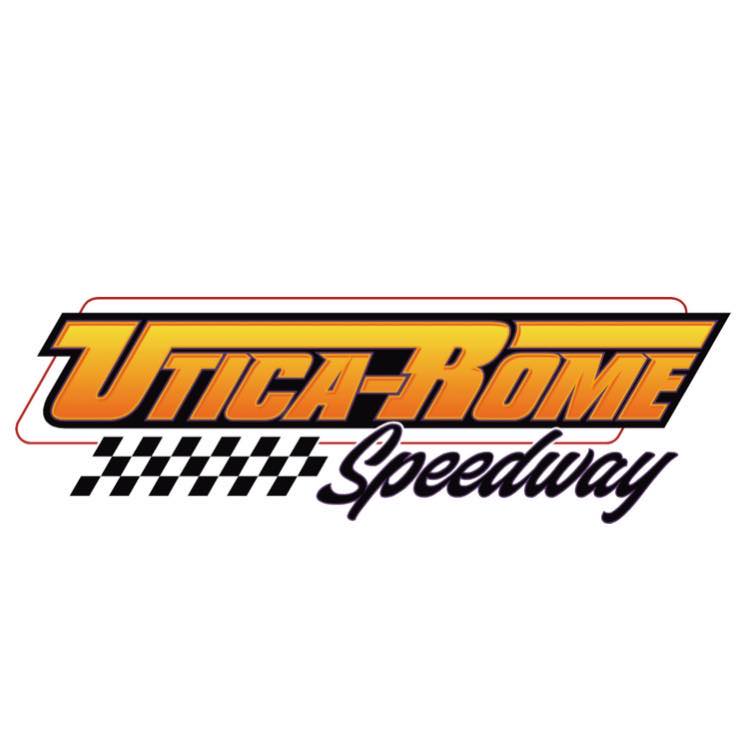 News from Utica-Rome Speedway – The Home of Heroes
Media Contact: Brett Deyo – uticaromespdwy@gmail.com 
Perfect 10: Matt Sheppard Completes Late Pass of Willy Decker for Utica-Rome Victory
Written by Chris Moore
VERNON, NY – A perfect 10.
For the 10th time this season, Matt Sheppard claimed victory at Utica-Rome Speedway with the Sunoco Modifieds.
Sheppard's efforts were worth $3,500 on Friday night, as Algonkin Motel and Slade Automotive presented the 'Dog Days of Summer' Modified Special.
Sheppard, who started in 12th, raced by Willy Decker on the 26th circuit and drove to Victory Lane for the $3,500 payday.
"For a while there I didn't think I was gonna be able to do anything with (Decker)," explained Sheppard of his battle for the lead. "Every time I thought I got a run we'd catch another lapped car, but we were finally able to get by him and keep it clean the rest of the way."
With Sheppard starting in 12th, Genoa, N.Y.'s Will Shields and Oneida, N.Y.'s Randy Shantel occupied the front row for the 30-lap main event.
Shantel raced to the lead on the opening lap, while Duanesburg, N.Y.'s Ronnie Johnson slid by Shields to take the runner-up spot.
Johnson brought Willy Decker, a Vernon, N.Y., native, along with him as Decker occupied the third spot in the early going.
While Ronnie Johnson began to move in on Shantel for the top spot, Covington Township, Pa.'s Alex Yankowski had quickly moved into the fourth spot and was challenging Decker for third.
Johnson took the lead away from Shantel on lap six. Shantel slid into the clutches of Decker and Yankowski, setting up a three-car battle for second.
The battle didn't last long however, as Decker and Yankowski both moved by Shantel just one lap later.
The race changed on lap 11, as Yankowski, who was in a fight with Decker and Johnson for the lead, spun over the embankment in turns three and four.
However, Yankowski never came to a complete stop, and lap 11 was not scored due to the caution coming out, awarding Yankowski his position back.
The yellow reset the field, with Sheppard up into the fifth position and right on the tail of the leaders with still 20 laps remaining.
When racing resumed, Willy Decker raced off the top side to take the lead and began to stretch his advantage over Ronnie Johnson.
With Decker out in front, Sheppard began making his move. The Savannah, N.Y., driver raced by Yankowski and Johnstown, N.Y.'s Rocky Warner as the pair waged war for position.
Two laps later, Sheppard picked off Johnson to claim the runner-up position.
Yankowski meanwhile moved back into the outside groove and began making ground. 'Kid Rocket' raced around Warner on lap 15, and then around Ronnie Johnson two laps later.
Slower traffic became a factor for the leaders, with Decker using the outside of the speedway, Sheppard was left to the bottom groove to get by Decker for the lead.
Lapped cars were all occupying the bottom lane, taking Sheppard's line away and forcing him to tuck in behind Decker, keeping the hometown kid out front.
The 26th circuit brought a new challenge however, as the car the leaders were looking to put a lap down was occupying the top groove now.
Decker was unsuccessful in trying to make the bottom lane work, as Sheppard raced by for the lead and ultimately the win.
Decker settled for a runner-up finish and a hard charging Yankowski rounded out the podium finishers. Warner – aboard the Jason Simmons Racing No. 98 – came home fourth and Ronnie Johnson rounded out the top five.
Finishing sixth through 10th, respectively, were: Middlesex, N.Y.'s Alan Johnson, piloting his Mark Spoor-owned No. 14j; Binghamton, N.Y.'s Darren Smith in the Jeremy Smith Racing No. 12 car; Unadilla, N.Y.'s Billy Decker; who raced to a top-10 finish after failing to make the handicap starters in his heat race; Ringoes, N.J.'s Ryan Godown who was making his first Utica-Rome Speedway start in several years; and Genoa, N.Y.'s Pat Ward in the Beyea Custom Headers No. 42p rounded out the top-10.
Matt Janczuk continued his excellence in the Worthington Industries Crate 602 Sportsman, claiming his eighth consecutive victory after starting in 15th.
The Durhamville, N.Y., resident used a lap-14 restart to race by South New Berlin, N.Y.'s Payton Talbot and take the lead away for good.
Talbot hung on for a runner-up finish and Rome, N.Y.'s Chris Mackey rounded out the podium finishers. Clay, N.Y.'s Rocco Leone claimed the fourth spot and Oneida, N.Y.'s Ed Lukas rounded out the top five.
For the third consecutive week, Fort Johnson, N.Y.'s Josh Coonradt was victorious in the Next Generation Graphix Pro Stocks division.
Coonradt used a slide job on a mid-race restart to get by Averill Park, N.Y.'s Jay Corbin and take the lead away. Corbin held on for the runner-up spot and Grand Gorge, N.Y.'s Beau Ballard rounded out the top three.
Seth Martin was victorious with the Fastline Performance Limited Sportsman for the fifth time this season. Martin raced by Ernie Staelens in the late stages of the 15-lap main to claim the win.
Eric Jensen got by Staelens as well on the final lap to claim second, forcing race-long leader Staelens to settle for third.
After a wild and chaotic ending, Matt Bukovan was declared the winner of the Fonda Fair Cylinders division. After a disqualification and a driver penalized for jumping a start, Bukovan, who crossed the line third, was declared the winner of the Dual Cam portion of the race.
Wayne Russell Jr. claimed his second consecutive Single Cam win of the season.
Two first time winners topped the Slingshot features. Kirsten Swartz topped the Senior Services Inc. All-Star Slingshot for her first win while Chase Spoor was victorious in the D&S Landscaping Junior Slingshot 15-lap feature.
Racing resumes Saturday, August 20 at Utica-Rome Speedway as Broedel Energy and International Wire present the return of the Tezos All-Star Circuit of Champions 410 Sprint Cars. The Sunoco Modifieds, Worthington Industries Crate 602 Sportsman, and Next Generation Graphix Pro Stocks will complete the F.X. Caprara Car Companies Thunder on the Thruway Series.
Utica-Rome Speedway is located at 5591 NY-5 (Seneca Turnpike) Vernon, NY 13476. The official website is www.uticaromespeedway.com and can be reached by phone at 315.953.4097. Like Utica-Rome Speedway on Facebook or follow us on Twitter @UR_Speedway.
ALGONKIN MOTEL & SLADE AUTOMOTIVE 'DOG DAYS OF SUMMER' RESULTS SUMMARY – UTICA-ROME SPEEDWAY AUGUST 12, 2022
Sunoco Modified Feature Finish (30 laps): MATT SHEPPARD, Willy Decker Sr., Alex Yankowski, Rocky Warner, Ronnie Johnson, Alan Johnson, Darren Smith, Billy Decker, Ryan Godown, Pat Ward, Justin Wright, Shaun Walker, Alan Barker, JaMike Sowle, Randy Shantel, Will Shields, Eric Leet, Ron Holmes, Tim Mayne, Jim Walsh, Aaron Jacobs, Joel Thomas.
Worthington Industries Crate 602 Sportsman Feature Finish (25 laps): MATT JANCZUK, Payton Talbot, Chris Mackey, Rocco Leone, Ed Lukas, Brent Joy, David Hackett Jr., Jeremy Slosek, Josh Amodio, Stephen Denton, Allan Hodge, Mike Richmond, Kyle DeMetro, A.J. Miller, Matt Richardson, Steve Kotary, Josh Fellows, Gordon Smith, David Dickey, A.J. Digsby, Blake Sarpriacone, Addison Bowman, Ed Downing, Dan Keyes, Shawn Frost, Willy Decker Jr., Dave Richer.
Next Generation Graphix Pro Stock Feature Finish (20 laps): JOSH COONRADT, Jay Corbin, Beau Ballard, A.J. Walters, Bret Belden, Ken Griffen, Jason Morrison, John Holmes, Aaron Page, Mike Kazlauskas, Dillon Vanston, Ed Kotary, Glenn Weaver, Bill Knapp, Jim Normoyle.
Fastline Performance Limited Sportsman Feature Finish (20 laps): SETH MARTIN, Eric Jensen, Ernie Staelens, Zack Welch, E.J. Gallup, Dylan Piersall, Mike Haman.
Fonda Fair Four Cylinder Cruiser Feature Finish (12 laps): MATT BUKOVAN (DOHC), Sophia DeNova, David DeNova, Kyle Coley, Wayne Russell Jr. (SOHC), Rudy King Jr., Hunter Tarbania, Hank Wedgren, Donald Kimball, Daniel Joubert, Jacob Kimball, Heather King.
Disqualified: Corey Valade
Senior Services Inc. All-Star Slingshot Feature Finish (20 laps): KIRSTEN SWARTZ, Chris Darrow, Josh Persse, Scott Sprague, Tucker Jones, Paul Holic, Tadd Granger, Brett Putnam, Jason Dufel, Tyler Vadney, Dustin Sehn, Joel Vadney, Nicholas Jenkins.
Did Not Start: Jim Pollard
D&S Landscaping Junior Slingshot Feature Finish (15 laps): CHASE SPOOR, Blake Banek, Ayden Goodier, Corky Warner, Kolt Gamble, Sullivan Dickey, Lucas Cole, Brody Janczuk, Ayna Sarpriacone, Maddy Broedel.