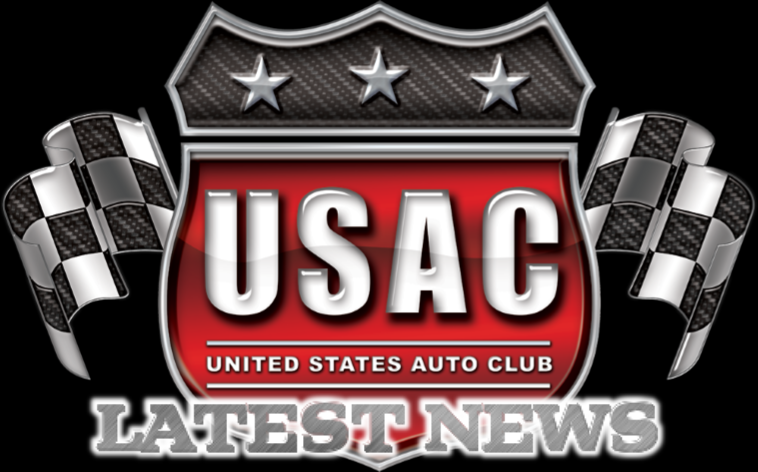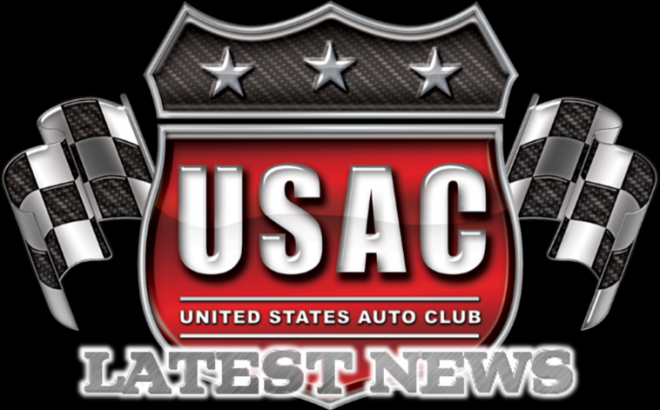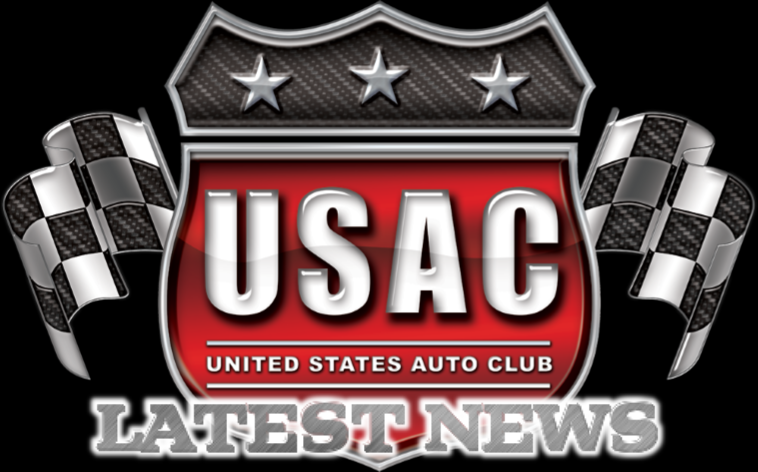 The opening races in the 2015 King of the Wing and Auto Value Bumper to Bumper Sprint Car Series unfold this weekend in the southeast and both races also count toward this year's regional Southern Sprint championship.Races are scheduled
Friday
at Five Flags Speedway in Pensacola, Fla. and
Saturday
at Mobile International Speedway in Irvington, Ala.JoJo Helberg and Jason Blonde earned championships in 2014; Helberg took the King of the Wing title and Blonde the Auto Value Bumper to Bumper championship.
Friday's race will be the first on pavement for USAC Sprint cars in the Sunshine State since Dave Steele's victory at Orlando Speed World in 2005. Florida hosted the inaugural USAC Sprint races in February, 1956 with Bob Sweikert winning the opener at Southland Speedway in West Palm Beach.
It's been 40 years since Tom Bigelow won USAC's last Sprint race in Alabama, a race held at Birmingham International Raceway.
A star-studded field of drivers is expected to compete in the 2015 openers, including USAC Silver Crown Champion Kody Swanson, former USCA Champion Dave Steele, Aaron Pierce, Bobby Santos, Jacob Wilson, Troy Decaire, Dave Baumgartner, Davey Hamilton Jr., lady driver Sierra Jackson and the aforementioned Blonde.
This weekend's races kick off a 29-race calendar of pavement sprint races for USAC this season, with a total of six championships to be determined.

UPCOMING EVENT INFO
TRACK:

Five Flags Speedway

Pensacola, Florida

1/2 Mile, Semi-Banked Asphalt Oval

STARTING TIMES:

2:00 pm

Pits Open

4:00 pm

Gates Open

4:00 pm

KOTW Practice

7:00 pm

KOTW Sprint Car Qualifying

7:55 pm

Pre Race Ceremonies

8:00 pm

KOTW Racing Begins

TICKET PRICES:

Adults: $20

Seniors/Military/Students: $15

Kids Age 6-11: $5

Kids 5 And Under: Free

TRACK ADDRESS:

7451 Pine Forest Rd, Pensacola, FL 32526

TRACK PHONE: (850) 944-8400

TRACK WEBSITE:www.5flagsspeedway.com

TRACK:

Mobile International Speedway
Irvington, Alabama
1/2 Mile, High-Banked Asphalt Oval


STARTING TIMES:

10:00 am Sprint Car Garage Opens

2:00 pm Pits Open

3:00 pm KOTW Practice

6:00 pm KOTW Sprint Car Qualifying

6:55 pm Pre Race Ceremonies

7:00 pm KOTW Racing Begins

TICKET PRICES:

Adults: $20
Seniors/Military/Students: $15
Kids Age 6-11: $5
Kids 5 And Under: Free

TRACK ADDRESS: 7800 Park Blvd, Irvington, AL 36544

TRACK PHONE:
(251) 957-2063

TRACK WEBSITE:

2015 KING OF THE WING
NATIONAL SPRINT CAR SHOOT OUT
SCHEDULE & RESULTS
| | | | |
| --- | --- | --- | --- |
| DATE | LOCATION | TRACK | WINNER |
| | $@ Pensacola, FL | Five Flags Speedway | |
| | $@ Irvington, AL | Mobile International Speedway | |
| June 26 | @ Toledo, OH | Toledo Speedway | |
| June 27 | @ Winchester, IN | Winchester Speedway | |
| June 28 | @ Anderson, IN | Anderson Speedway | |
| July 30 | @ Meridian, ID | Meridian Speedway | |
| Aug. 1 | @ Monroe, WA | Evergreen Speedway | |
| Aug. 2 | @ Monroe, WA | Evergreen Speedway | |
| Nov. 20 | @! Madera, CA | Madera Speedway | |
| Nov. 21 | @! Irwindale, CA | Irwindale Speedway | |
| Nov. 22 | @! Bakersfield, CA | Kern County Raceway Park | |
$=King of the Wing Southern Sprint Car Series Event 
@=Auto Value Super Sprints Event  
!=King of the Wing Western Sprint Car Series Event

2015 KING OF THE WING
SOUTHERN SPRINT CAR SERIES
SCHEDULE & RESULTS
| | | | |
| --- | --- | --- | --- |
| DATE | LOCATION | TRACK | WINNER |
| | @# Pensacola, FL | Five Flags Speedway | |
| | @# Irvington, AL | Mobile International Speedway | |
@=Auto Value Super Sprints Event 
#=King of the Wing National Sprint Car Shoot Out Points Paying Event
2015 KING OF THE WING
WESTERN SPRINT CAR SERIES
SCHEDULE & RESULTS
| | | | |
| --- | --- | --- | --- |
| DATE | LOCATION | TRACK | WINNER |
| | Madera, CA | Madera Speedway | |
| | Madera, CA | Madera Speedway | |
| July 11 | Madera, CA | Madera Speedway | |
| Aug. 8 | Stockton, CA | Stockton 99 Speedway | |
| Sept. 19 | Madera, CA | Madera Speedway | |
| Oct. 16 | Tucson, AZ | Tucson Speedway | |
| Oct. 17 | Lake Havasu City, AZ | Havasu 95 Speedway | |
| Nov. 14 | Stockton, CA | Stockton 99 Speedway | |
| Nov. 20 | @# Madera, CA | Madera Speedway | |
| Nov. 21 | @# Irwindale, CA | Irwindale Speedway | |
| Nov. 22 | @# Bakersfield, CA | Kern County Raceway Park | |
@=Auto Value Super Sprints Non-Points "Special Event"  
 #=King of the Wing National Sprint Car Shoot Out Points Paying Event 

2015 AUTO VALUE BUMPER TO BUMPER
SUPER SPRINT SERIES
SCHEDULE & RESULTS
| | | | |
| --- | --- | --- | --- |
| DATE | LOCATION | TRACK | WINNER |
| April 10 | #$ Pensacola, FL | Five Flags Speedway | |
| April 11 | #$ Irvington, AL | Mobile International Speedway | |
| | Salem, IN | Salem Speedway | |
| | Kalamazoo, MI | Kalamazoo Speedway | |
| June 12 | Toledo, OH | Toledo Speedway | |
| June 13 | Clio, MI | Auto City Speedway | |
| June 26 | # Toledo, OH | Toledo Speedway | |
| June 27 | # Winchester, IN | Winchester Speedway | |
| June 28 | # Anderson, IN | Anderson Speedway | |
| July 11 | @ New Paris, IN | New Paris Speedway | |
| July 25 | Kalamazoo, MI | Kalamazoo Speedway | |
| July 30 | #@ Meridian, ID | Meridian Speedway | |
| Aug. 1 | #@ Monroe, WA | Evergreen Speedway | |
| Aug. 2 | #@ Monroe, WA | Evergreen Speedway | |
| Aug. 7 | Birch Run, MI | Dixie Motor Speedway | |
| Aug. 14 | Mason, MI | Spartan Speedway | |
| Aug. 15 | Fort Wayne, IN | Baer Field Speedway | |
| Sept. 5 | Mansfield, OH | Mansfield Speedway | |
| Nov. 20 | #@! Madera, CA | Madera Speedway | |
| Nov. 21 | #@! Irwindale, CA | Irwindale Speedway | |
| Nov. 22 | #@! Bakersfield, CA | Kern County Raceway Park | |
#=King of the Wing National Sprint Car Shoot Out Points Paying Event  
$=King of the Wing Southern Sprint Car Series Points Paying Event 
@=Auto Value Super Sprints Non-Points Event 
!=King of the Wing Western Sprint Car Series Points Paying Event

ALL-TIME KING OF THE WING
NATIONAL SPRINT CAR SHOOT OUT CHAMPIONS

2014: JoJo Helberg
ALL-TIME AUTO VALUE BUMPER TO BUMPER
SUPER SPRINT SERIES CHAMPIONS
1997: Bill Tyler
1998: Bill Tyler
1999: Gary Fedewa
2000: Gary Fedewa
2001: Gary Fedewa
2002: Tim Cox
2003: Tom Fedewa
2004: Bill Tyler & Jason Blonde
2005: Cameron Dodson
2006: Tom Fedewa
2007: Jason Blonde
2008: Jason Blonde
2009: Jason Blonde
2010: Kevin Feeney
2011: Jim Swain
2012: Bill Tyler
2013: Jason Blonde
2014: Jason Blonde