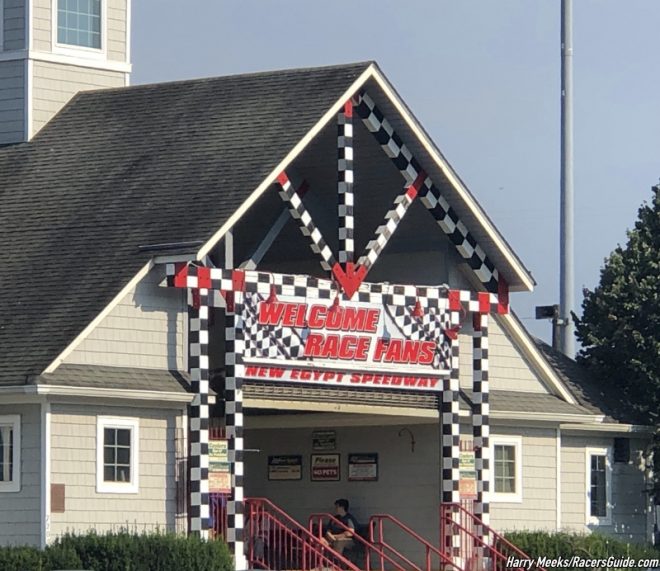 New Egypt Speedway Announces New Race Director For 2020 Season
Story By: Pete MacDonald/New Egypt Speedway
Photos By: Harry Meeks/RacersGuide.com

New Egypt, NJ – Heading into the 2020 season New Egypt Speedway will have a new race director at the helm on Saturday nights.
Stepping aside after the past three seasons will be Jim Brown who wants to be in the pits on Saturday nights helping his son's Joseph's racing ventures. Replacing him will be well-respected veteran official Warren Alston. Warren who started out sitting as a child sitting behind the flagger in the stands at Flemington and East Windsor went on to become the chief starter at the Flemington Speedway and eventually for the NASCAR ARCA Menards Series East.
"We think Warren will be a good fit here on Saturday night's", said New Egypt Speedway's Joey Liquori. "We want to keep running a fast, efficient show which we were able to accomplish last season and with all of Warren's experience that shouldn't be a problem."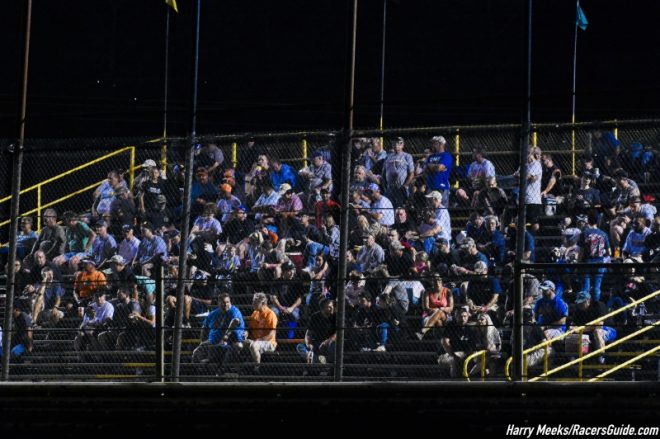 In addition to a change in the tower, New Egypt Speedway will be adding 150 truckloads of clay throughout the coming weeks, some of which has already gone down. Rick Grosso will be on site helping with the moving of the clay. With the added clay, NES looks to have even more grooves available for their drivers to use. Other improvements include paving the back entrance with millings and a fresh coat of paint on the guardrails.
The first race of 2020 is planned for Saturday March 21 st paying $5,000 to win for the Modifieds, which will go 50 laps in distance. The full 2020 New Egypt Speedway schedule is expected within the next week or so.
New Egypt Speedway will be hosting its annual racers roundtable discussions on Saturday December 28 th at the New Egypt Firehouse located on Main Street in New Egypt.
The meeting times will take place as follows:
Street Stocks 12PM-1PM
4-Cylinders 1PM-2PM
Northeast Wingless Sprint Cars 2PM-3PM
Crate Modifieds 3PM-4PM
Sportsman 4PM-5PM
Modifieds 5PM-6:30PM
New Egypt Speedway is located on Route 539 in New Egypt, NJ just minutes from Six Flags Great Adventure and the New Jersey Turnpike. A racy 7/16-mile D-shaped dirt oval, New Egypt Speedway serves Garden State race fans with some of the best competition in the country. New Egypt's state-of-the-art facilities feature daylight-quality lighting and excellent sightlines from any seat in the house. The grandstands are fully wheelchair accessible with wide, clear, and well-groomed walkways. Concession facilities serve up everything from Jersey Burgers to ice cream treats at family-friendly prices.
For more information on New Egypt Speedway, visit online: www.newegyptspeedway.net, "Like" us on Facebook at www.facebook.com/newegyptspeedwayofficial, or follow us on Twitter @nesspeedway.