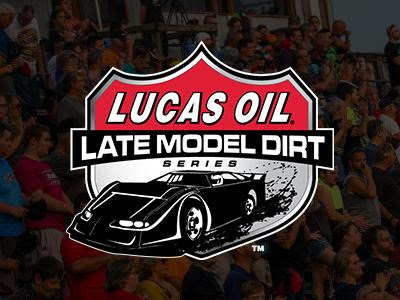 BATAVIA, OH (April 15, 2020) – In response to the coronavirus (COVID-19) pandemic, the Lucas Oil Late Model Dirt Series officials announce the postponement of events at Ponderosa Speedway and Florence Speedway. The 16th Annual John Bradshaw Memorial will return to its familiar Labor Day weekend date, Friday, September 4th, while the 34th Annual Ralph Latham Memorial at Florence Speedway is postponed to August 12th and will once again kick off the blockbuster North South 100 weekend.
The series hopes to resume racing on May 8th at Atomic Speedway for the Buckeye Spring 50, and May 9th at Brownstown Speedway for the 23rd Annual Indiana Icebreaker.
With the ever-changing guidelines set forth by the federal, state, local, and public health officials, along with information that is based on guidelines from the CDC, the series has begun discussion with promoters to create alternative dates for races through May. Please note, the alternative dates are only here in case the need were to arise and can be viewed by visiting: https://lucasdirt.com/events/schedule.
About Lucas Oil Late Model Dirt Series
Founded in 2005, the Lucas Oil Late Model Dirt Series showcases the talents of the top dirt late model drivers from across the country. In 2020, the Lucas Oil Late Model Dirt Series will sanction 57 events across 18 states, including some of the biggest marquee events in the industry, providing dirt slinging, sideways, door-to-door racing action lap after lap. The series receives national exposure through a television package filmed, produced and edited by Lucas Oil Production Studios. Lucas Oil Late Model Dirt Series events will broadcast on four networks including CBS, NBC Sports, CBS Sports Network and the MAVTV Motorsports Network. The in your face excitement of the Lucas Oil Late Model Dirt Series is second to none in motorsports. For more information, including the latest news, tour schedule, driver information, and more, visit the official website at: www.LucasDirt.com.