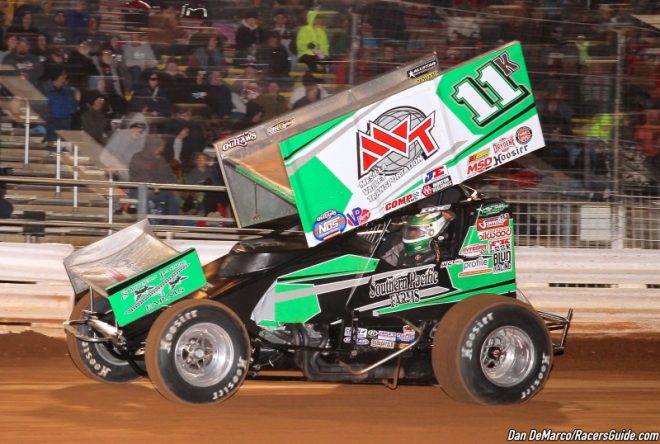 Kraig Kinser, Steve Kinser Racing return home for Indiana doubleheader
Terre Haute Action Track, Tri-State Speedway provide Kinser the opportunity to find consistency at home
Story By: Nick Graziano/WoO
Photos By: Dan DeMarco/RacersGuide.com
TERRE HAUTE, IN – Oct. 8, 2019 – Kraig Kinser is searching for consistency.
Two weeks ago, the Bloomington, Ind.-native found himself picking up a pair of top-10 finishes. Last weekend, he failed to crack the top-20 in one race and to make the Feature in the other.
This weekend, Kinser and his Steve Kinser Racing team will get to tackle their quest for consistent speed from the comfort of their home. The World of Outlaws NOS Energy Drink Sprint Car Series on Oct. 12 will be at Terre Haute Action Track in Terre Haute, Ind. and on Oct. 13 will be at Tri-State Speedway in Haubstadt, Ind.
"It's always nice to get back racing in Indiana," Kinser said. "I don't get too many chances to race in my home state. I'm looking forward to the weekend. Won't be too far from the shop. Be able to get back home a little bit earlier than normal. Always a plus having family around and racing for fans that have watched me as a young driver."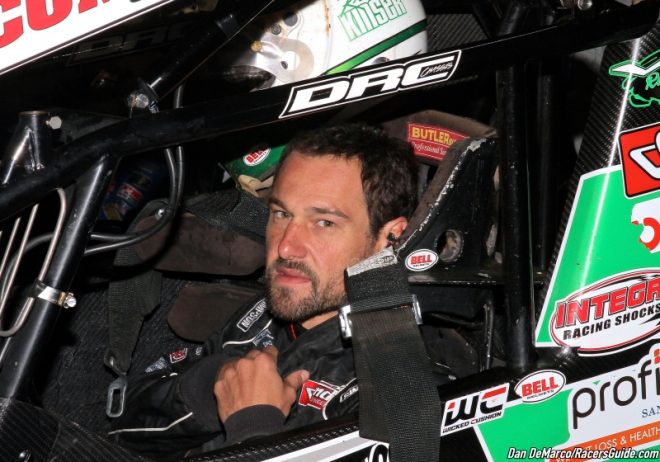 He added that while he and the team will have a normal week of work, being home provides shorter trips and the needed benefit of more rest.
Kinser has yet to win a World of Outlaws race on the half-mile Terre Haute Action Track or quarter-mile Tri-State Speedway but has had strong runs on quarter-mile and half-mile tracks this season. He's led laps and collected top-five finishes at both. He also grew up watching races at the two tracks and racing at them, he said. He finished in the top-15 at both tracks last year.
With eight races to go this season, Kinser said he and his team have started to work on next season. However, they don't have a game plan together yet on what they want to focus on.
"We're looking to improve," he said. "We want to figure out what we need to do to get us in a better spot day in and day out."
A lack of consistency is one issue he knows needs to be corrected.
"We've had times where we've been pretty consistent but the last couple years we've just haven't found consistency," Kinser said.
He has seen some growth this year. So far, Kinser has doubled his top-10 finishes from last year – currently at 24. He's matched his top-five finishes – with five – and is one lap away from matching the number of laps he led last year – which was 20.
He said he takes the positives when he can but still feels there's "quite a bit of work to do."
"We want to make steps in the right direction," Kinser said. "Finish out the year strong. Good runs. Qualify good. That's our goals right now. Be consistent and be consistently quick."