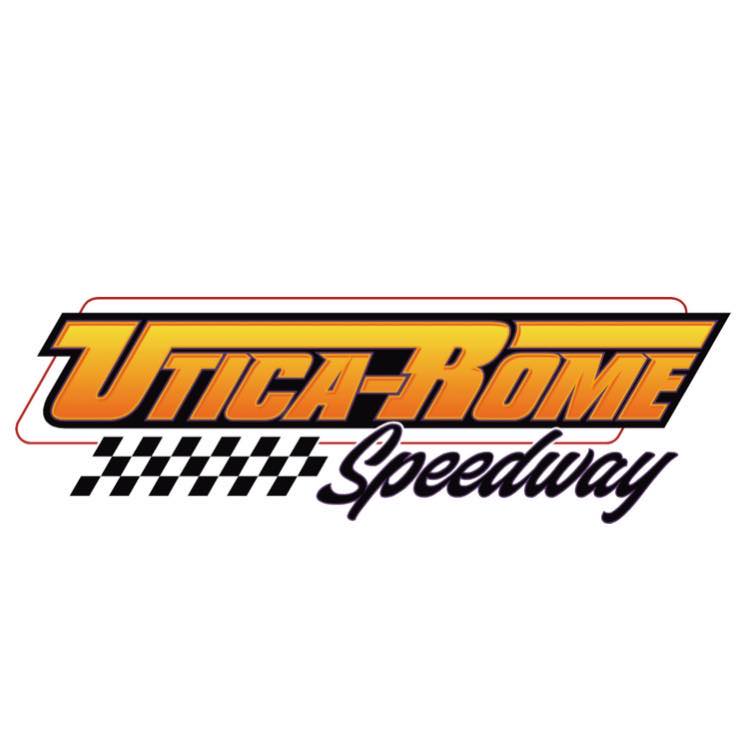 News from Utica-Rome Speedway – The Home of Heroes
Media Contact: Brett Deyo – uticaromespdwy@gmail.com 
Exciting Invader: Tim Fuller Makes Friday Utica-Rome Stop, Earns $2,400 Victory

Written by Chris Moore
VERNON, NY – Tim Fuller returned to Sunoco Modified Victory Lane at Utica-Rome Speedway for just the second time in his illustrious career.
The Edwards, N.Y., native piloted his St. Lawrence Radiology No. 19 machine from the 11th starting position to claim the $2,400 payday.
"It's races like that that keep me going, I love racing like that," explained Fuller of his exciting victory. "Racing with Ronnie (Johnson) and Alan (Johnson)… Ronnie was sneaking around the bottom and Alan was exactly where I wanted to be."
Fuller's win was his first win at the 'Home of Heroes' since March 24, 2015, which was his one and only Modified triumph at Utica-Rome before Friday night.
With Fuller mired back in the sixth row, Norwich, N.Y.'s Alan Barker and East Greenbush, N.Y.'s Bobby Hackel led the field to the green flag.
At the drop of the green, it was fourth-place-starter Ronnie Johnson who raced to the front. The Duanesburg, N.Y. native, aboard a brand new DKM chassis, used the outside lane to drive around the front row and lead the opening laps.
Middlesex, N.Y.'s Alan Johnson became the man to focus on with his namesake Ronnie out in front of the field.
On lap 11, Johnson slid underneath Fultonville, N.Y. native JaMike Sowle for the fourth spot. Two laps later, 'A.J. Slideways' found the bottom groove again, racing underneath Alan Barker for a podium position.
One lap later, Fuller's charge became apparent, just prior to the halfway mark. Fuller, like Johnson, used the inside of the half-mile oval to slide by JaMike Sowle, taking the sixth spot away.
Alan Johnson meanwhile had set his sights on Bobby Hackel for the runner-up spot, once again using the bottom groove to pick off another position.
By the time Alan Johnson got to second, Ronnie Johnson had built up over a straightaway lead, and had three lap cars between himself and the runner-up position.
The first yellow of the race came just one lap after Alan Johnson got to second, erasing the large deficit between the top two and resetting the field.
The field would complete before another yellow fell for Andy Bachetti getting over the turns three and four embankment.
Alan Johnson used the outside lane this time to take a position, driving to the lead, but the move of the restart was Tim Fuller driving by both Rocky Warner and Bobby Hackel and taking the fourth position away.
On the ensuing restart, Alan Johnson chose the outside lane, giving Ronnie the bottom and Fuller an opportunity to get a jump, starting right behind the leader from fourth.
The trio only got four laps of green flag racing before another yellow came on lap 23, but it was an outstanding four laps. The Johnson's traded the lead back-and-forth while Fuller chased right behind the lead duo, looking for racing room to get by the pair.
When the yellow flag flew on lap 23, Alan Johnson was still the leader, but Fuller had taken the runner-up spot from Ronnie Johnson, which proved to be a difference maker.
Fuller, now restarting alongside Alan Johnson, was able to take advantage of the front row restart and raced to lead for good.
Fuller led the remaining seven laps for his second career Utica-Rome Speedway win.
Alan Johnson took home second aboard his Mark Spoor-owned No. 14J and Ronnie Johnson claimed his best Utica-Rome Speedway finish of the season, rounding out the podium.
Gloversville, N.Y.'s Rocky Warner picked up another top-five aboard his Jason Simmons Racing No. 98 and Genoa, N.Y.'s Pat Ward charged late in the 30-lap feature to round out the top-five in his Beyea Racing No. 42p.
Finishing sixth through 10th, respectively, were Sprakers, N.Y.'s Jessica Friesen aboard her One Zee Tees No. 1z; Bobby Hackel, who finished seventh in his family-owned No. 97; Plattsburgh, N.Y.'s Nick Heywood raced into the top-10 late aboard the Wes Moody owned No. 24H; Alan Barker; and York, N.Y.'s Kyle Coffey in his first 2022 Utica-Rome appearance.
Canandaigua, N.Y.'s Darryl Ruggles topped the Super Gen Products CRSA Sprint Car 20-lap A-Main in their first appearance of the 2022 campaign.
Ruggles raced by leader Thomas Radivoy as the field completed the sixth circuit after starting 10th and never looked back, claiming his first career CRSA Sprint Car win at Utica-Rome Speedway.
Jeff Trombley, of Altamont, N.Y. came from the 12th starting position to finish second and Kyle Pierce of Spencer, N.Y. rounded out the podium after falling to seventh in the early going. Early race leader Thomas Radivoy – of Circleville, N.Y. – grabbed the fourth position and McDonough, N.Y.'s Dalton Herrick rounded out the top five.
Durhamville, N.Y.'s Matt Janczuk returned to Victory Lane with the Worthington Industries Crate 602 Sportsman. The win, worth $1,000, was the second of the season for Janczuk and his first since May 13.
Janczuk started 11th but took the lead away on lap 12 and led the remaining 13 laps for the victory.
Point leader Payton Talbot found traction in the late going to come home second and Rome, N.Y.'s Chris Mackey claimed the final podium spot. Vernon Center, N.Y.'s Willy Decker Jr. finally shook his bad luck with a fourth-place finish and Oneida, N.Y.'s Jimmy Moyer rounded out the top five.
Fort Johnson, N.Y.'s Josh Coonradt claimed his second consecutive Next Generation Graphix Pro Stock triumph on Friday night, passing Ivan Joslin at the halfway point and leading the rest of the way for the $800 win.
Bret Belden raced to a runner-up finish and point leader Beau Ballard used a late race restart to claim the final podium spot. Ivan Joslin finished in fourth and Jason Morrison rounded out the top five.
South New Berlin, N.Y.'s Zack Welch, like Coonradt, won his second consecutive feature with the Fastline Performance Limited Sportsman. Welch raced by Eric Jensen on lap 12 and led the final eight laps for the win.
E.J. Gallup got his best finish of the season with a runner-up and Mike Haman got a career best third.
Slappy White (DOHC) is now two-for-two in Fonda Fair Four Cylinder competition at Utica-Rome Speedway, winning his second event in as many tries this season. Hunter Tarbania was victorious in the Single Cam portion of the event for his third win of the season.
Racing resumes Friday, July 1 at Utica-Rome Speedway as Parks Companies presents Round No. 3 of the F.X. Caprara Car Companies Thunder on the Thruway Series. All the weekly divisions will be in action at the 'Home of Heroes.'
Utica-Rome Speedway is located at 5591 NY-5 (Seneca Turnpike) Vernon, NY 13476. The official website is www.uticaromespeedway.com and can be reached by phone at 315.953.4097. Like Utica-Rome Speedway on Facebook or follow us on Twitter @UR_Speedway.
RESULTS SUMMARY – UTICA-ROME SPEEDWAY JUNE 24, 2022
Sunoco Modified Feature Finish (30 laps): TIM FULLER, Alan Johnson, Ronnie Johnson, Rocky Warner, Pat Ward, Jessica Friesen, Bobby Hackel IV, Nick Heywood, Alan Barker, Kyle Coffey, Robert Bublak, Shaun Walker, Andy Bachetti, David Schilling, JaMike Sowle, Tucker O'Connor, Will Shields, Jeff Taylor, Claude Hutchings Jr., Justin Wright, Ronnie Holmes, Todd Ryan, Ted Starr, Ryan Odasz, Aaron Jacobs, Randy Shantel, Brent Cross.
Super Gen Products CRSA 305 Sprint Cars (20 laps): DARRYL RUGGLES, Jeff Trombley, Kyle Pierce, Thomas Radivoy, Dalton Herrick, Jordan Hutton, Ron Greek, Dana Wagner, John Cunningham, James Layton, Tyler Chartrand, Emily Van Inwegen, Chad Miller, Trevor Years, Ray Preston, Calvin Wheelock, Tony Moreau, Aaron Shelton.
Did Not Start: Mike Kiser, Alex Adamsky, Ethan Gray, Billy Van Inwegen, Alysha Bay
Worthington Industries Crate 602 Sportsman Feature Finish (25 laps): MATT JANCZUK, Payton Talbot, Chris Mackey, Willy Decker Jr., Jimmy Moyer, Brent Joy, Allan Hodge, A.J. Miller, Cody Clark, Ed Lukas, Stephen Denton, Mike Richmond, Kyle DeMetro, Dave Moyer, David Hackett Jr., David Dickey, Shawn Frost, Josh Amodio, Tanner Warner, Matt Richardson, Gordon Smith, Brent Cross, Dave Richer, Rocco Leone, Brian Borst, Stephen Gray, Ed Downing, Jeremy Slosek, Steve Kotary.
Did Not Start: Addison Bowman
Next Generation Grafix Pro Stock Feature Finish (20 laps): JOSH COONRADT, Bret Belden, Beau Ballard, Ivan Joslin, Jason Morrison, Jay Corbin, Bill Knapp, Jim Normoyle, Dan Slosek, A.J. Walters, Mike Welch, Dillon Vanston, Ken Griffen, Jerry Streeter.
Did Not Start: John Holmes
Fastline Performance Limited Sportsman Feature Finish (20 laps): ZACK WELCH, E.J. Gallup, Mike Haman, John Anderson, Alex Hughes, Matt Backus, Dalton Doyle, Seth Martin, Ernie Staelens, Eric Jensen, Dylan Piersall, Cian DiMezza.
Fonda Fair Four Cylinder Cruiser Feature Finish (12 laps): SLAPPY WHITE (DOHC), Corey Valade, Matt Bukovan, David DeNova, Kyle Coley, Austin Vanderhoof, Rudy King Jr., Hunter Tarbania (SOHC), Jacob Kimball, Hank Wedgren, Edward Lastina.