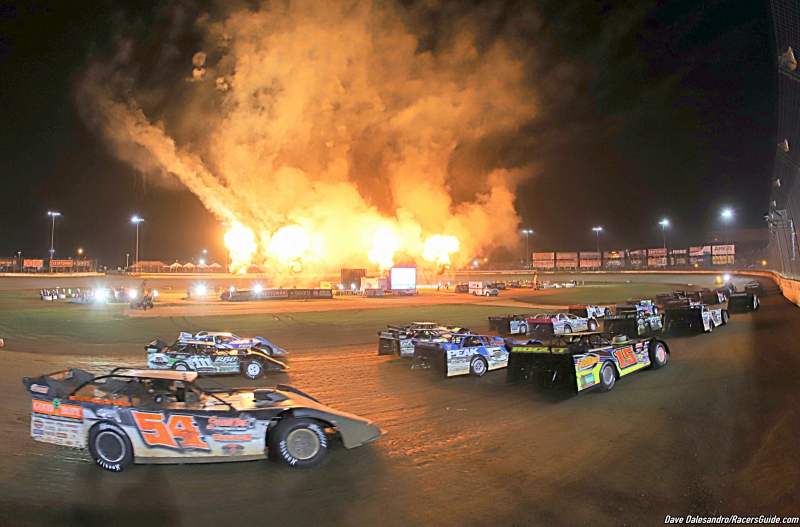 Drydene, PFC Brakes, SRI Performance and FireAde Join as Sponsors, Brent Larson and Scott James Board the Full-Time Roster
Story By: Jordan DeLucia/WoOLMs
Photos By: Dave Dalesandro/RacersGuide.com
SYLVANIA, GA – Feb. 6, 2019 – With just two days remaining before the 2019 World of Outlaws Morton Buildings Late Model Series season opener at Screven Motor Speedway, lots of new storylines are unfolding as many teams partake in the Florida-Georgia Speedweeks action and prepare for an exciting season ahead. The World of Outlaws brand has also been making immense preparations to bring out the best in its drivers, crews, and fans, with the unveiling of multiple new sponsorship agreements with its fine partners.
DIRTVision AND DRYDENE TEAM UP: DIRTVision, the premier live race broadcasting platform of the World of Outlaws, announced this week a multi-year presenting sponsorship with Drydene Performance Products to bring all 235 live events into the homes of dirt track racing's biggest fans.
"Drydene's commitment to the World of Outlaws is unrivaled with our Official Motor Oil Lubricants and Deisel Exhaust Fluid sponsorship. Now being the presenting sponsor of DIRTVision, Drydene will be able to connect our brand even further with the most passionate fans in all of racing," said Dave Klinger, President of Drydene Performance Products. "DIRTVision presented by Drydene's full season coverage across 200-plus World of Outlaws Sprint Car and Late Model Series, DIRTcar Summer Nationals and Knoxville Raceway broadcasts will bring the Greatest Show on Dirt to homes all over the globe."
The first World of Outlaws Morton Buildings Late Model Series broadcast in 2019 will go live this Friday, Feb. 8 at Screven, just before hot laps. Log onto DIRTVision today to purchase your Late Model Fast Pass for only $39 per month and keep up with your favorite Outlaws all season long!
PFC BRAKES/SRI PERFORMANCE OFFERS FAST TIME BONUS: PFC Brakes and SRI Performance are teaming up this year at the 48th Annual DIRTcar Nationals to present the PFC Brakes Fast Time Bonus – a $500 cash award on each night of Late Model week (Feb. 11-16) to the driver who records the quickest overall lap in qualifying. In addition, PFC Brakes will continue to sponsor the Fast Time Award throughout the 2019 World of Outlaws Morton Buildings Late Model Series season.
"Being able to give back to the teams and drivers is huge for us," said Randy Keene, PFC Brakes Short Track technical support rep. "We appreciate the time and effort that goes into everything the drivers and teams do to compete week in and week out."
"Over the past several years, PFC and SRI have formed a great alliance," said Jim Goff, Vice President of Operations at SRI Performance. "We are thrilled to kick off 2019 as a co-sponsor with PFC Brakes for the PFC Brakes Fast Time Bonus at such a prestigious event."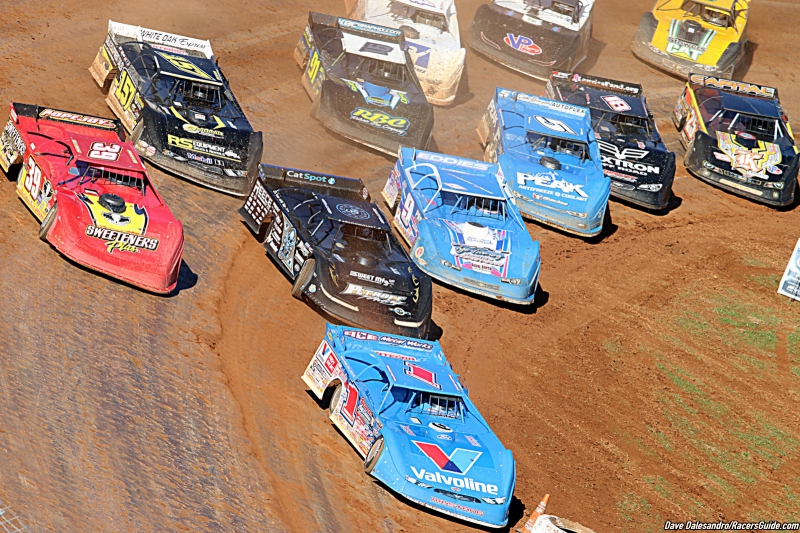 FireAde PROTECTS DRIVERS: FireAde, the leader in professional fire suppression technology, has partnered with the World of Outlaws and DIRTcar Racing as the Official Fire Suppression System in 2019 to deliver the best in track safety. Now equipped with FireAde's top-of-the-line Enforcer® 10 high-energy compressed air foam units, the World of Outlaws NOS Energy Drink Sprint Car Series, Morton Buildings Late Model Series and DIRTcar Racing officials will be more than prepared to protect the drivers and crews in the event of a fire, all season long. Their mission is simple – to educate everyone involved in motorsports about the dangers of oil and fuel fires at the racetrack, and how they can be extinguished with FireAde's line of products.
"FireAde is very proud to be working with and protecting the drivers of the World of Outlaws and DIRTcar Racing this season," said Joey Cudmore, Vice President of FireAde Motorsports. "Fires on and around the track can happen anywhere, at any time, for any reason, and our great line of industry-leading foam delivery systems aims to keep drivers safe in both the pit area and on the track, at hundreds of motorsports events all across the country."
FULL-TIME ROSTER UPDATE: Joining the many other drivers confirmed to the 2019 Series roster last week was three-time DIRTcar Summer Nationals Champion Dennis Erb Jr. and Bear Lake, PA-native and dirt Late Model veteran Boom Briggs. They'll race alongside three-time Series Champion Darrell Lanigan, who announced his return to the World of Outlaws roster the week prior.
This week, it's another familiar face returning to the roster for his second straight season, the "B1 Bomber" Brent Larson. Larson finished runner-up in 2018 Rookie of the Year points and is once again back with car owner Arnie Ranta for their 2019 campaign. Joining him in roster announcements this week will be the "Silver Shark," Scott James. The Lawrenceburg, Indiana-native spent much of the 2018 season racing regionally and looks forward to joining up with the rest of the full-time World of Outlaws roster at Screven.
Things will get underway at the track on Thursday night, Feb. 7, with an open practice session for all divisions. The following evening kicks off with the gates opening at 2 p.m. and drivers meeting at 6 p.m., with racing to follow. On Saturday, gates will open at 10 a.m., drivers meetings at 5:15. Tickets for any day of the event can be purchased at the gate. Kids 12 and under are free on all three nights. All active military personnel will receive 50% off any general admission ticket with valid ID.
The 48th Annual DIRTcar Nationals is officially underway! Get your tickets for the World of Outlaws Morton Buildings Late Model Series shows and any of the 12 action-packed nights of racing by clicking here!
If you can't make it to the track, watch every night from Volusia Speedway Park LIVE on DIRTVision!