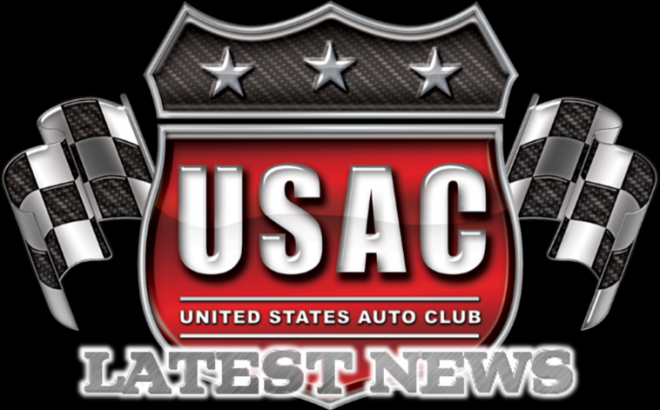 Cody Jessop and Dylan Nobile lead the USAC HPD Midgets back to the Las Vegas (Nev.) Motor Speedway Bullring Saturday in this week's only HPD activity.
Jessop has the top spot in the HPD Western standings while Nobile sits atop the HPD Western Pavement standings.
Saturday is "Hometown Heroes Night" and Nobile returns to the site of his March 21 victory. Jessop finished second in that race.
UPCOMING EVENTS
**

SATURDAY, MAY 30, 2015
**
SERIES: USAC Western HPD Midgets
TRACK: The Bullring at Las Vegas Motor Speedway (Las Vegas, NV)
TRACK ADDRESS: 7000 Las Vegas Blvd N, Las Vegas, NV 89115

2015 USAC HPD MIDGET SCHEDULE & RESULTS
**All USAC HPD Midget series events listed**
USAC Eastern HPD, Midwest HPD, Western HPD (Dirt) & Western HPD (Pavement)
DATE

SERIES
TRACK / LOCATION
WINNER

Feb. 28

Western HPD
(Pavement)
Havasu 95 Speedway
Lake Havasu, AZ
Dylan Nobile

Mar. 7

Western HPD
(Pavement)
Lucas Oil I-10 Speedway
Blythe, CA
Toni Breidinger

Mar. 21

Eastern HPD
Anderson Motor Speedway
Anderson, SC
Chris Lamb

Mar. 21

Western HPD
(Pavement)

Las Vegas Motor Speedway Bullring
Las Vegas, NV

Dylan Nobile

Mar. 28

Western HPD
(Pavement)
Madera Speedway
Madera, CA
Dylan Nobile
Ethan Lesser (Restricted)

Apr. 3

Eastern HPD
Ace Speedway
Altamahaw, NC
Matt Lundstrom

Apr. 4

Eastern HPD
Hickory Motor Speedway
Hickory, NC
Matt Lundstrom

Apr. 11

Western HPD
(Pavement)
Madera Speedway
Madera, CA
Tom Paterson

Apr. 18

Western HPD
(Dirt)
Bakersfield Speedway
Bakersfield, CA
Randi Pankratz
Apr. 25
Midwest HPD
Columbus Motor Speedway
Columbus, OH
Rained Out
Apr. 25
Western HPD
(Dirt)
Ventura Raceway
Ventura, CA
Jet Davison
Jesse Love IV (Restricted)
May 1
Eastern HPD
Ace Speedway
Altamahaw, NC
Rained Out
May 1
Midwest HPD
Toledo Speedway
Toledo, OH
Jacob Stickle
May 2
Eastern HPD
Franklin County Speedway
Callaway, VA
Chris Lamb
May 2
Western HPD
(Pavement)
Madera Speedway
Madera, CA
Tommy McCarthy
Tommy McCarthy (Restricted)
May 15
Western HPD
(Dirt)
Plaza Park Raceway
Visalia, CA
David Prickett
May 16
Western HPD (Dirt)
LeMoore Raceway
LeMoore, CA
Shawn Buckley

May 30

Western HPD
(Pavement)

Las Vegas Motor Speedway Bullring
Las Vegas, NV

June 5

Eastern HPD
Wake County Speedway
Raleigh, NC

June 6

Eastern HPD
South Boston Speedway
South Boston, VA

June 6

Midwest HPD
Waynesfield Raceway Park
Waynesfield, OH

June 6

Western HPD
(Pavement)
Madera Speedway
Madera, CA

June 13

Western HPD
(Pavement)
Kern County Raceway Park
Bakersfield, CA

July 11

Western HPD
(Pavement)
Madera Speedway
Madera, CA

July 17

Eastern HPD
Ace Speedway
Altamahaw, NC

July 18

Eastern HPD
Franklin County Speedway
Callaway, VA

July 18

Western HPD (Dirt)
Ventura Raceway
Ventura, CA

July 24

Midwest HPD
Limaland Motorsports Park
Lima, OH

July 25

Eastern HPD
Shenandoah Speedway
Shenandoah, VA

July 25

Midwest HPD
Waynesfield Raceway Park
Waynesfield, OH

July 30

Western HPD
(Pavement)
Meridian Speedway
Meridian, ID

Aug. 5

Western HPD (Dirt)
Ventura Raceway
Ventura, CA

Aug. 7

Western HPD
(Dirt)
Plaza Park Raceway
Visalia, CA

Aug. 8

Eastern HPD
Shenandoah Speedway
Shenandoah, VA

Aug. 8

Midwest HPD
Plymouth Speedway
Plymouth, IN

Aug. 8

Western HPD
(Dirt)
LeMoore Raceway
LeMoore, CA

Aug. 15

Western HPD
(Pavement)
Madera Speedway
Madera, CA

Aug. 22

Eastern HPD/
Midwest HPD
Kalamazoo Speedway
Kalamazoo, MI

Aug. 22

Western HPD
(Pavement)

Las Vegas Motor Speedway Bullring

Las Vegas, NV

Aug. 28

Midwest HPD
Jackson County Speedway
Jackson, OH

Aug. 29

Midwest HPD
Atomic Speedway
Waverly, OH

Aug. 29

Western HPD
(Pavement)
Kern County Raceway Park
Bakersfield, CA

Sep. 5

Midwest HPD
Shady Bowl Speedway
De Graff, OH

Sep. 5

Western HPD
(Pavement)

Las Vegas Motor Speedway Bullring

Las Vegas, NV

Sep. 6

Western HPD
(Pavement)

Las Vegas Motor Speedway Bullring

Las Vegas, NV

Sep. 7

Eastern HPD
Ace Speedway
Altamahaw, NC

Sep. 18

Midwest HPD
Columbus Motor Speedway
Columbus, OH

Sep. 18

Western HPD
(Pavement)
Madera Speedway
Madera, CA

Sep. 19

Western HPD
(Pavement)
Madera Speedway
Madera, CA

Sep. 26

Eastern HPD
So. National Motorsports Park
Kenly, NC

Sep. 26

Western HPD
(Dirt)
Bakersfield Speedway
Bakersfield, CA

Oct. 2

Western HPD
(Dirt)
LeMoore Raceway
LeMoore, CA

Oct. 3

Eastern HPD
Shenandoah Speedway
Shenandoah, VA

Oct. 3

Western HPD
(Dirt)
Ventura Raceway
Ventura, CA

Oct. 23

Western HPD
(Pavement)

Las Vegas Motor Speedway Bullring

Las Vegas, NV

Oct. 24

Western HPD
(Pavement)

Las Vegas Motor Speedway Bullring

Las Vegas, NV

Nov. 21

Eastern HPD/
Midwest HPD
Hickory Motor Speedway
Hickory, NC

Nov. 21

Western HPD
(Pavement)

Las Vegas Motor Speedway Bullring

Las Vegas, NV

2015 USAC HPD EASTERN MIDGET POINTS
| | | |
| --- | --- | --- |
| RANK | DRIVER | POINTS |
| 1 | Chris Lamb | 233 |
| 2 | Jessica Bean | 212 |
| 3 | Scott Hunter | 208 |
| 4 | Calvin Carroll | 186 |
| 5 | Jake Nelke | 175 |
| 6 | Kyle Craker | 169 |
| 7 | Nikki Carroll | 157 |
| 8 | Andrew Layser | 154 |
| 9 | Sam Hatfield | 133 |
| 10 | Matt Lundstrom | 123 |
2015 USAC HPD MIDWEST MIDGET POINTS
| | | |
| --- | --- | --- |
| RANK | DRIVER | POINTS |
| 1 | Jacob Stickle | 60 |
| 2 | Alex Watson | 57 |
| 3 | Aaron Leffel | 54 |