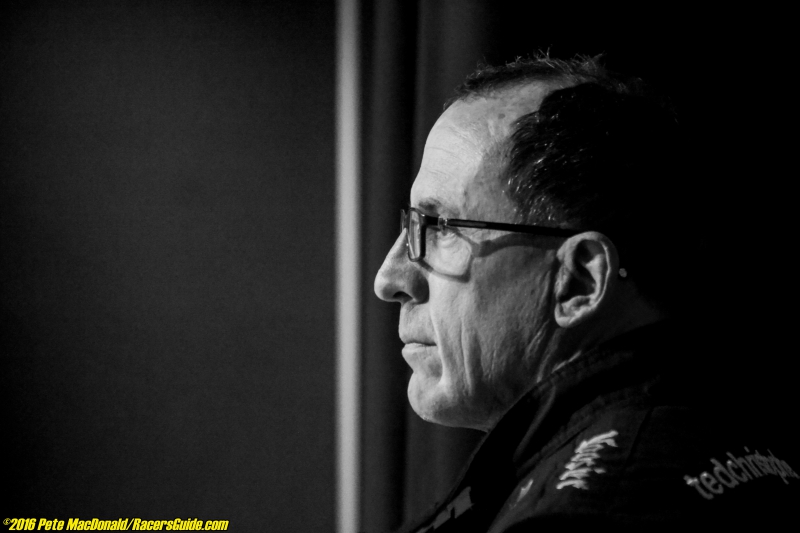 Ted Christopher: Racer
Story By: Pete MacDonald/RacersGuide.com
Photos By: Dave Dalesandro & Pete MacDonald/RacersGuide.com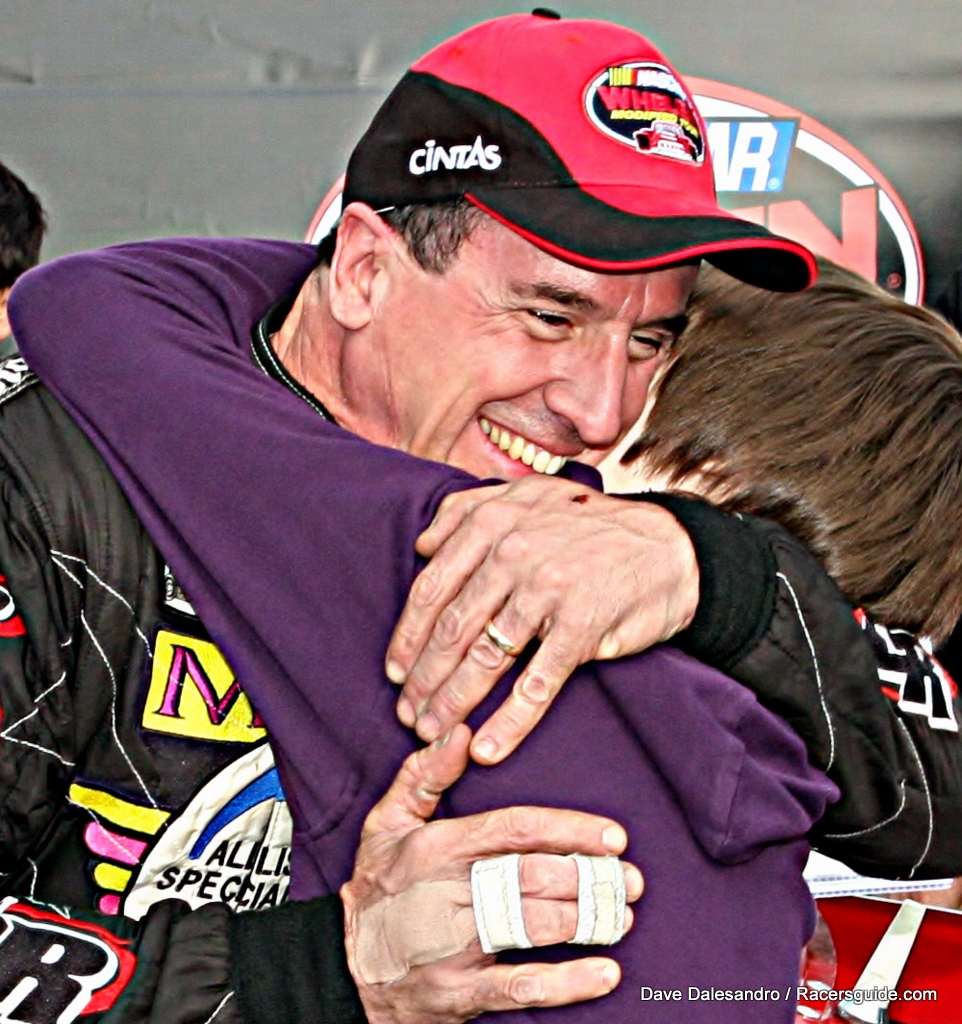 If you were to look up the definition of the word racer you would read the following:
"A person, animal, or thing that races or takes part in a race as a racehorse, bicycle, yacht, etc."
It should also include the words Ted Christopher.  
In the day and age where it's the "cool" thing to be a versatile racer TC did it before very few else. Teddy would race anything, anytime, anywhere on any date from Asphalt Modifieds and Three-Quarter Midgets, where he was most prominent to Supermodifieds, NASCAR Cup Cars, Daytona Prototypes, Dirt Micro Sprints and Dirt Modifieds, You name it, Teddy raced it over the years and it did it all with a TON of success. Countless wins and championships, one off race wins, the list goes on and on.
I'll never forget years back when the TQ Midgets ran in Providence. TC caught an infield tire and folded the whole Left-Front wheel assembly underneath the car, but still raced for the next few laps like that until he was finally black-flagged, and never really skipped a beat. He was the picture of a hardcore racer.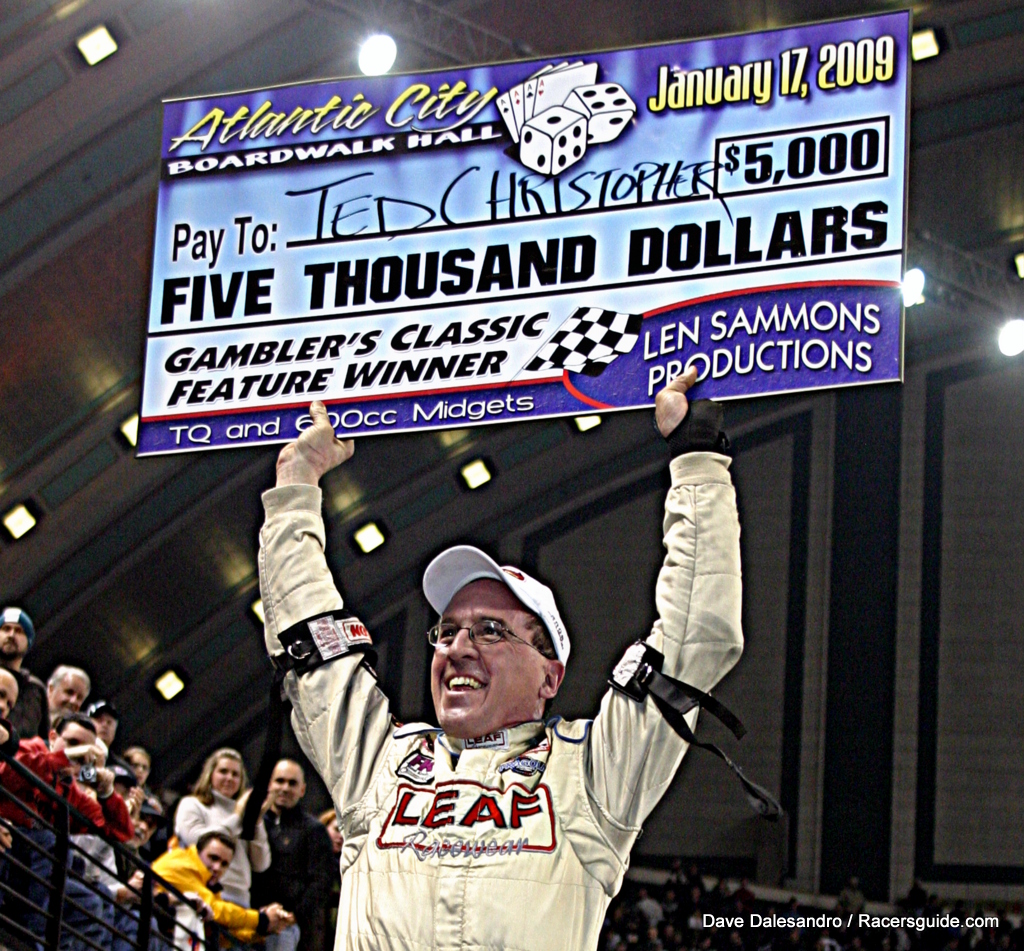 We lost probably the greatest driver the Northeast has ever seen on Saturday. I wasn't around when Richie Evans died, but I can imagine this is how it felt. Empty and left wondering, Why?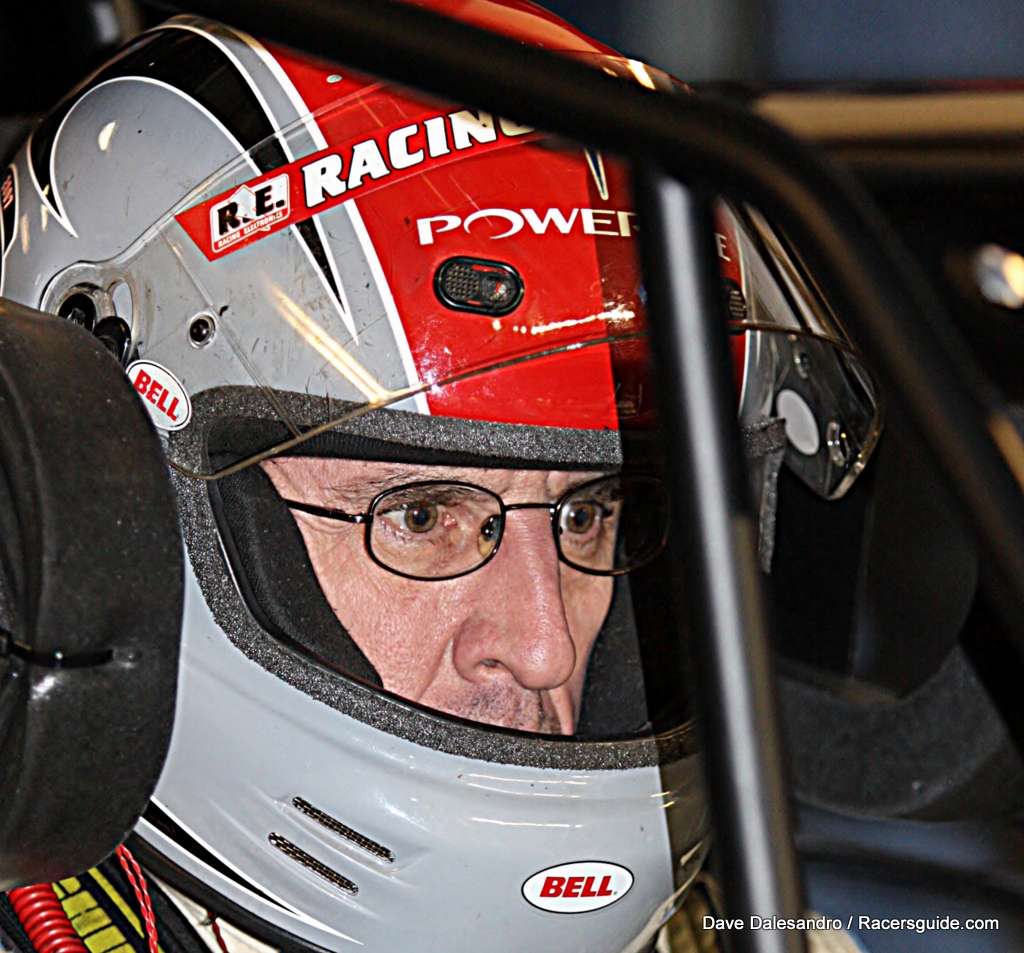 When the news started to spread on Saturday at Grandview, I checked my phone I couldn't tell you how many times just hoping that it was somehow not real.
I think Ryan Preece said it best on Twitter on Saturday. "The 16th of September will forever be a day the world stopped for all of us at Riverhead."
People can say what they want about how Teddy was on the race track. Was he rough? Yes. Did he sometimes do some unethical things in order to win a race? Yes. But at the end of the day, he was there to win, and that's all that matters.
Off and way from the race track Teddy was one of the best people you'll ever meet. Period. Going way above and beyond to help people in the most unimaginable ways you would even think of.
I always looked forward to working a Whelen Modified Tour race or one of the Indoor races just to get a chance to shoot the **** with Teddy.
My favorite TC story was, a few years ago I was shooting the NHRA event at Englishtown and was walking around the pits on Sunday afternoon and thought I saw someone that looked like TC from a distance but wasn't sure but we were both headed in each others direction until I finally realized it was him. As we got within a few feet of each other Teddy goes to me, extremely loudly, "WHAT THE **** ARE YOU DOING HERE? YOU ARE AN ANIMAL! My response was "Better yet, what the **** are YOU doing here? Teddy said he flew down for the day with a few friends and that he'd never been to an NHRA event before.
Something tells me that Howie Hodge was one of the first to meet him at those gates.
There will never be another Ted Christopher. Ever. 
My continued thoughts and prayers are with his wife Quinn, his brother Mike and the entire Christopher family.
Godspeed TC.