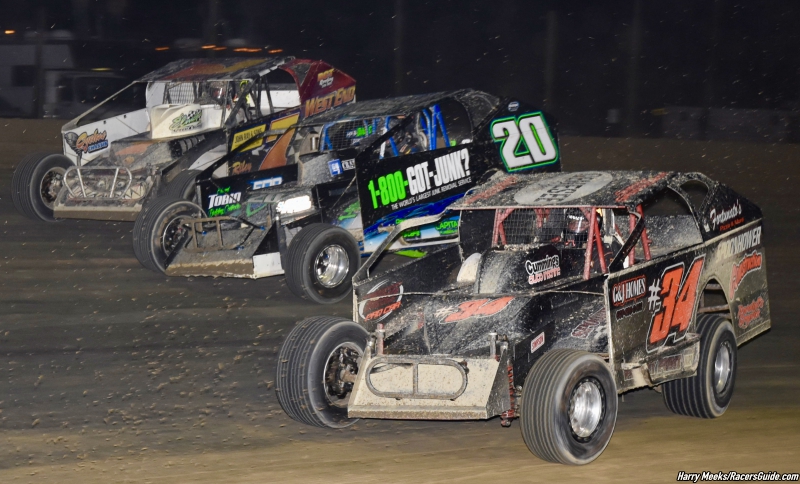 Short Track Super Series Crate 602 Sportsman Get a Raise for 2019, $1,500 to Win Minimum
Story By: Brett Deyo/SSTS
Photos By: Harry Meeks/RacersGuide.com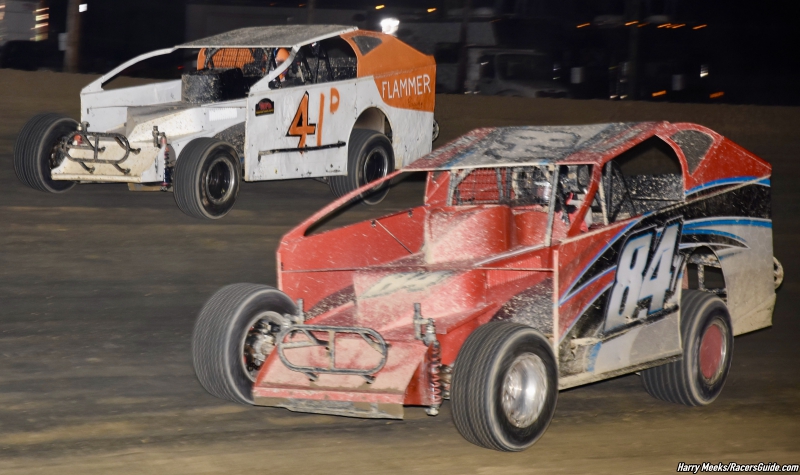 MILLSBORO, DE – Crate 602 Sportsman teams, you're getting a raise.
Management of the Bob Hilbert Sportswear Short Track Super Series (STSS) Fueled By Sunoco announced an increased purse structure for 2019 Crate 602 Sportsman events. All series races – in both the North and South Regions – will pay $1,500 to win.
"Last season, we expanded our Short Track Super Series to include Crate 602 Sportsman and the support was tremendous," STSS organizer Brett Deyo said. "We wanted to thank our racers and show them our appreciation by bumping up their payout."
In addition to the victor receiving $1,500 at all series events, second-place will now take home a boosted $700.
Once again in '19, the Crate 602 Sportsman division will compete for North and South Region championships worth $1,000 each. Drivers placing inside the top-10 with perfect attendance in their region will share in point fund money.
The STSS Crate 602 Sportsman South Region gets underway on Saturday, March 16 at Georgetown (Del.) Speedway during the Melvin L. Joseph Memorial weekend. Six South Region events are planned, including two additional stops at the Sussex County track on Aug. 27 and Nov. 2. Also on the schedule: Delaware International Speedway in Delmar, Del., on April 30, New Egypt (N.J.) Speedway May 23 and Big Diamond Speedway in Minersville, Pa., June 4.
Thunder Mountain Speedway in Center Lisle, N.Y., kicks off the STSS Crate 602 Sportsman North Region on Sunday, May 26. Other series events include Big Diamond June 4 (a combination North-South event), Fonda (N.Y.) Speedway July 3, Accord (N.Y.) Speedway July 9, Woodhull (N.Y.) Raceway Aug. 13 and Afton (N.Y.) Motorsports Park Oct. 12.
Corey Cormier of Otisville, N.Y., is the defending STSS Crate 602 Sportsman South Region champion, while Lansing, N.Y., native Tom Collins Jr. took the North Region crown.
To learn more about the Short Track Super Series Fueled By Sunoco, visit www.shorttracksuperseries.com, e-mail bdmotorsportsmedia@gmail.com, check out 'Short Track Super Series' on Facebook or @ShortTrackSS on Twitter or Instagram.
The Short Track Super Series is presented by American Racer/Lias Tire, Sunoco Race Fuel, Insinger Performance, Bob Hilbert Sportswear, Halmar International, Velocita-USA, Design for Vision/Sunglass Central, Rob Sherlock Roofing, ATL Racing Fuel Cells, Behrent's Performance Warehouse, Beyea Custom Headers, Bicknell Racing Products, Dirt Track Digest, Fast Axle, Fox Racing Shocks, Henry's Exhaust, Hig Fab, HyperCo, Kirkey Racing Fabrication, Land Hoe Maintenance, K&N, Precision Hydraulic & Oil, QA1, Racing Optics, Superior Remodeling, Teo-Pro Car, VAHLCO, Velocita, WELD Racing & Wilwood.
Bob Hilbert Sportswear Short Track Super Series Fueled By Sunoco
Crate 602 Sportsman North Region Schedule
Sunday, May 26 – Thunder Mountain Speedway/Center Lisle, N.Y. – Lightning on the Mountain
Tuesday, June 4 – Big Diamond Speedway/Minersville, Pa. – Anthracite Assault – COMBO
Wednesday, July 3 – Fonda Speedway/Fonda, N.Y. – Firecracker 50
Tuesday, July 9 – Accord Speedway/Accord, N.Y. – Battle of the Bullring
Tuesday, August 13 – Woodhull Raceway/Woodhull, N.Y. – Hustlin' the High Banks 55
Friday-Saturday October 11-12 – Afton Motorsports Park/Afton, N.Y. – American Racer Cup Short Track SuperNationals 12 – CHAMPIONSHIP POINTS
Crate 602 Sportsman South Region Schedule
Friday-Saturday March 15-16 – Georgetown Speedway/Georgetown, Del. – Melvin L. Joseph Memorial
Tuesday, April 30 – Delaware International Speedway/Delmar, Del. – Diamond State 50
Thursday, May 23 – New Egypt Speedway/New Egypt, N.J. – Dirty Jersey 6
Tuesday, June 4 – Big Diamond Speedway/Minersville, Pa. – Anthracite Assault – COMBO
Tuesday, August 27 – Georgetown Speedway/Georgetown, Del. – Blast at the Beach
Friday-Saturday November 1-2 – Georgetown Speedway/Georgetown, Del. – Mid-Atlantic Championship – CHAMPIONSHIP POINTS