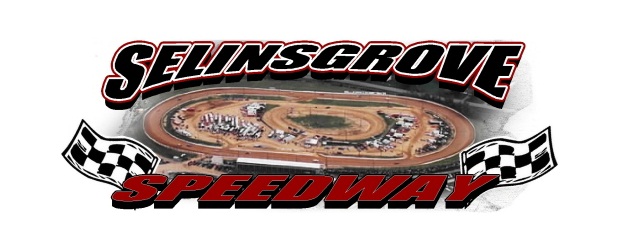 Contact: Joshua Joiner
World of Outlaws Late Model Series PR Coordinator
jjoiner@dirtcar.com | 850-232-9331
Selinsgrove Speedway Promoter Charlie Paige Honored As World of Outlaws Late Model Series 2014 Promoter of the Year
CONCORD, N.C. – Nov. 18, 2014 – In his 14 years at the helm of Selinsgrove Speedway, Charlie Paige has helped elevate the historic half-mile dirt track to one of Pennsylvania's premier race facilities and has brought the track national spotlight by hosting the World of Outlaws Late Model Series.
Paige's commitment and hard work at the 68-year-old race track earned him national recognition this season as the recipient of the WoO LMS Promoter of the Year Award. Paige, 59, of Selinsgrove, was announced as the winner of this year's award at the annual World of Outlaws Night of Champions awards banquet on Nov. 9 at the Great Wolf Lodge in Concord, N.C.
Paige was unable to attend the banquet to accept the award in person, but when informed of his honor, he was quick to recognize the Selinsgrove Speedway staff, officials and sponsors for their help in the success of the track.
"It's very honoring," said Paige, who enters his 15th season as promoter of the fairgrounds oval in 2015. "I'm a behind the scenes type of guy. I'm just humbled to be a part of this and to have such a great racing series come to our track. To be honest, it's really easy to do the job that I'm doing because I have such a great staff and great sponsors. It's a team effort to keep a track running and I know our team is really good at it."
A lifelong resident of the Selinsgrove area, Paige has worked at Selinsgrove Speedway for more than 35 years. He took over as promoter at the track in 2001 and has steadily improved the track and its facility during his time in charge.
Paige drew national attention to the speedway in 2012 when he scheduled the track's first-ever WoO LMS event. The race was unfortunately rained out, but Paige was undeterred. Selinsgrove not only returned to the tour's schedule for 2013 but also added a second event as part of a blockbuster Labor Day weekend doubleheader featuring the Showdown On Sand Hill and the National Late Model Open Presented by Jeff's Auto Body & Recycling Center.
Poor weather again threatened Selinsgrove's WoO LMS debut in 2012 with forecasts calling for more than a 60 percent chance of rain on both race nights. But Paige and his staff stuck with their plans and successfully ran both programs as storms held off just long enough for both race nights to be completed.
The WoO LMS again visited Selinsgrove for a pair of races over Labor Day weekend this season, and again the event faced unfavorable weather forecasts. Despite persistent rain on the morning of Selinsgrove's first event and threatening skies throughout the afternoon, Paige once again remained committed to completing the race and held out until the weather cleared for race time.
Paige's dedication to the speedway and commitment to completing a show is what led him to standout to WoO LMS officials in the process of determining the Promoter of the Year Award recipient.
"We are pleased to recognize Charlie Paige as our 2014 Promoter of the Year," said WoO LMS director Tim Christman. "Charlie and his staff are a pleasure to work with and he has shown an amazing commitment to putting on a great show for fans and providing a great racetrack for drivers.
"Charlie has unfortunately faced poor weather at his World of Outlaws events, but he has always done everything within his power to get the shows in. In situations where many track promoters would cancel a program, Charlie has pushed forward in the interest of fans, race teams and the series. Such an effort deserves recognition."
Paige cited his desire to make sure race teams get the most out of their travels and fans get to see the racing they were promised as his drive to do all he can to avoid canceling a race night.
"When you have a high-profile race like the World of Outlaws it just really wouldn't be good for the drivers or fans for a promoter to just pull the plug when it's convenient for him," Paige said. "You have the racers that drive rigs a lot of miles to come to race and your fans wait all year to see those big shows. If there's any way possible I think you have to try to get the race in for the fans and the drivers."
Selinsgrove Speedway will once again feature as part of the WoO LMS schedule in 2015 with the Showdown On Sand Hill and the National Late Model Open Presented by Jeff's Auto Body & Recycling Center once again making up a huge Labor Day weekend doubleheader.
"You always get excited in the offseason as you get ready to start the next season and get everything planned out," Paige said. "What I'm hoping for most in 2015 is finally getting good weather for the World of Outlaws weekend. We've had the World of Outlaws three years now and not one of them yet has been under 60 percent (chance of) rain. I hope Mother Nature can help us out this year so we can have an even better weekend."
For more information on the WoO LMS, visit www.worldofoutlaws.com. Fans can also follow the WoO LMS on Twitter at Twitter.com/WoOLateModels and Facebook at Facebook.com/WorldofOutlaws .
The World of Outlaws Late Model Series is brought to fans across the country by many important sponsors and partners, including: American Racing Custom Wheels (Official Custom Wheel), Arizona Sport Shirts (Official Apparel Company), Armor All (Official Car Care Products), Hoosier Racing Tires (Official Racing Tires), Lincoln Welder (Official Welder), STP (Official Fuel Treatment), VP Racing Fuel (Official Racing Fuel), DirtonDirt.com (Hard Charger Award) and McCarthy's One Hour Heating & Air Conditioning (Raye Vest Memorial Pill Draw Award); in addition to contingency sponsors: Butlerbuilt, Cometic Gasket, Comp Cams, Edelbrock, JE Pistons, JRI Shocks, Mobil 1, MSD, Ohlins Shocks, QuarterMaster, Penske Shocks, Roush Yates Performance Parts, Superflow Dynos and Wrisco Aluminum; along with manufacturer sponsors Capital Race Cars, Integra Shocks, Intercomp, Jake's Carts, Racing Electronics, Rocket Chassis, and TNT Rescue.