[xyz-ihs snippet="Posts-Ad"]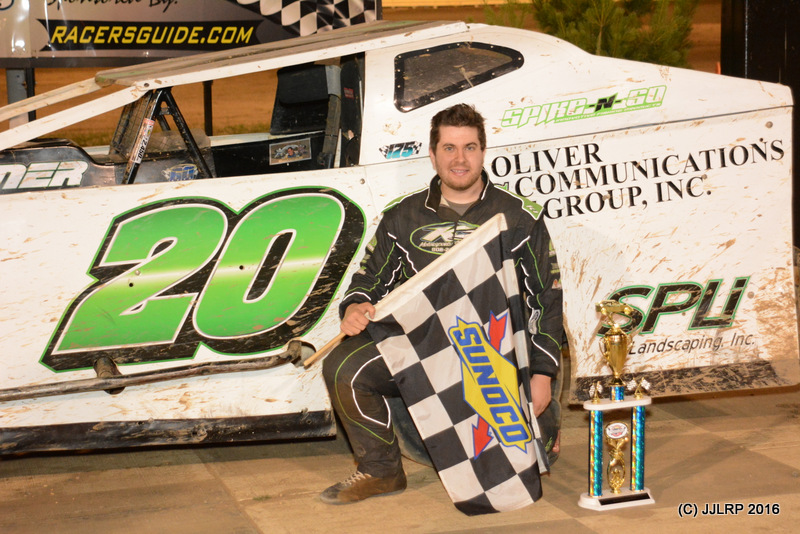 Ryan Simmons; The Backbone of Our Sport,
Raised in a Family Heavily Involved in NJ Racing
Story By: Fred Hahn/RacersGuide.com – Photos By: RacersGuide.com Photo Staff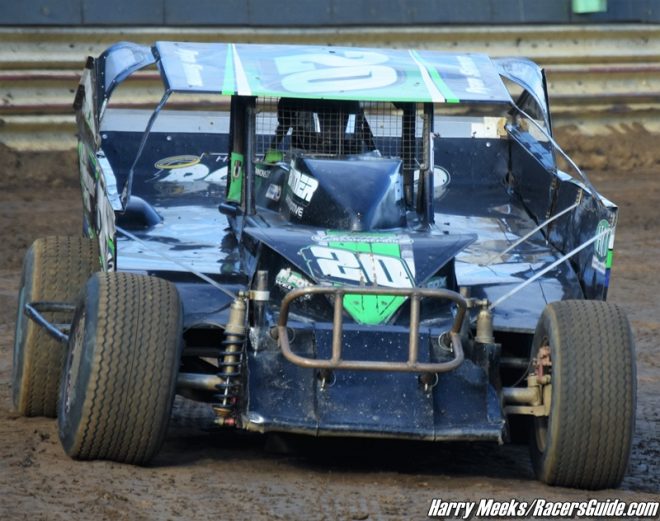 There's a young star on the rise that comes from a family rich in New Jersey racing history, and that is Ryan Simmons. For Ryan it all began when his great-grandfather Jack Simmons, the late promoter of East Windsor Speedway, got his start in racing from his very own father. While Ryan's grandfather didn't stay behind the wheel long as after only a few races Jack decided best to help other drivers out like Pee Wee Griffin, a local Hightstown area racing icon. Jack first helped as pit crew and then as a sponsor of Pee Wee through his auto supply business. Ultimately though, Jack would be best known as the promoter what was arguably one of the best short tracks to operate in New Jersey, the East Windsor Speedway.
While Ryan's grandfather got involved in speedway management, Ryan's father John Simmons decided he'd like to compete regularly at tracks like East Windsor as a driver, teaming up with Mike Lyons. However, Ryan growing up in a family with strong racing ties, found himself at the track wanting nothing more than to be a racecar driver himself.
When asked about what specifically got him interested in driving, Ryan stated; "I've always wanted to race since I've always been around it growing up. I would always go to Bridgeport, New Egypt, East Windsor as a kid, and loved the competitive nature. I never thought I would get the chance to do it especially since most kids growing up got into it at a young age with quarter midgets or micro sprints and all I had was a go kart I would drive around my yard. I grew up with my dad crewing for a lot of guys and I always thought it looked so cool and fun, and it was in my blood so I really wanted to try it."
Ryan, not from a family full of money but rather a deep love of the sport, spirit, and a can-do attitude was all this youngster needed to become one of the top competitors at New Egypt Speedway, located in Plumstead Township, NJ. For Ryan, his father's involvement ignited that spark as Ryan described exactly what drew him in. "A lot of my memories growing up are at East Windsor Speedway cheering for guys my dad helped like Ron John (Koczon), Eddie Cranmer, Richie Cass, and going to hang out with my grandpop in the pit shack after him letting me walk the track after the races."
Ryan was just 16 when he got his start in racing. As Ryan's early mentor the late John Romano Jr., a local fixture at New Egypt Speedway, took him under his wings. Ryan recalled how it all began; "I got started when I was 16. We bought an old Olsen chassis and put it together for me to run the rookie class. We were gonna wait but John Romano wanted me to get an early start so I could learn as quickly as possible, since it would be my first ever time in a race car. Then the next year we moved up and really became close with the Oliver family. They have been so much help to my career, especially after Romano died, and have been one of the greatest sponsors you could ever ask for."
Ryan not only competes in the Crate Modified division but also the Sportsman division regularly at New Egypt Speedway. Ryan will tell you it takes a lot of hard work and dedication. However, Simmons has great support behind him to field those two competitive cars. When asked about what it exactly takes Ryan explained; "We're in the shop every night. He (Ryan's father) goes right after work and I come right after I'm done classes…My biggest supporters are definitely Oliver Communications, K2 Motorsports, Bitner Automotive, as well as Lyons Construction and Spike-n-Go. Our biggest help is our crew chief Carl Reynolds."
When asked how he would sum up this season Ryan reflected; "This year was decent. It was nice to finish top-5 in points in both divisions we run. Especially on our teams lower budget. It was great to win and we finished inside the top-10 in every race we were able to finish. We had some bad luck in the beginning of the year, but luckily it changed."
As for next year Ryan offered up; "Our goals for next year would be to win a championship. We've been so close every year since 2013. It would be nice to be able to compete for a championship in both divisions, but that's such a hard thing to accomplish. I would like to go out and win a few races and I'm confident we can do that. We'll also run some Modified shows here and there when the opportunity allows us to."
Ryan not only has racing deep in his family's roots, his family is also fully dedicated to helping the sport thrive. While Ryan continues to compete on a limited budget, while supporting two divisions of racing, this is just the rising star fans can really get behind.
So if you attend races weekly or have cut back lately on your attendance, here's just another reason to get back out to the track and support not only local racing, but drivers just like young Ryan Simmons, who are truly the backbone of our sport!
[xyz-ihs snippet="Posts-Ad"]