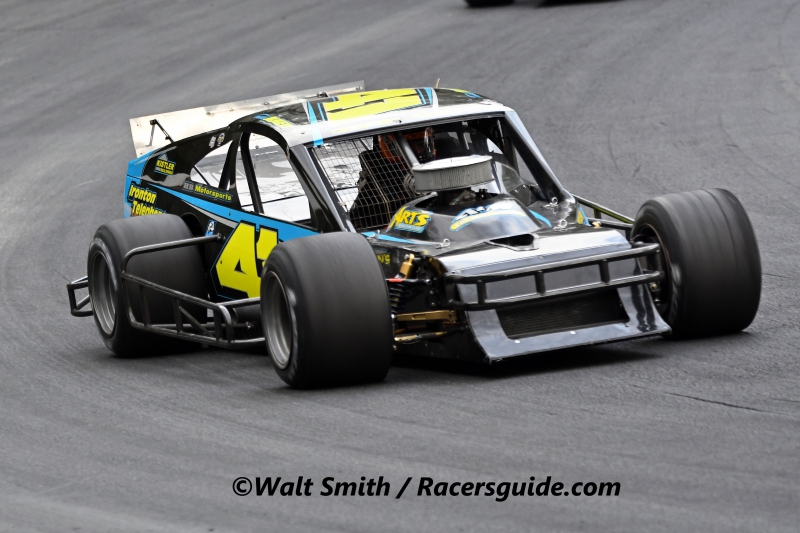 Street Stocks to contend in 75-lapper…Point battles heating up at Mahoning Valley Speedway
Story y: Dino Oberto/Mahoning Valley Speedway
Photos By: Walt Smith/RacersGuide.com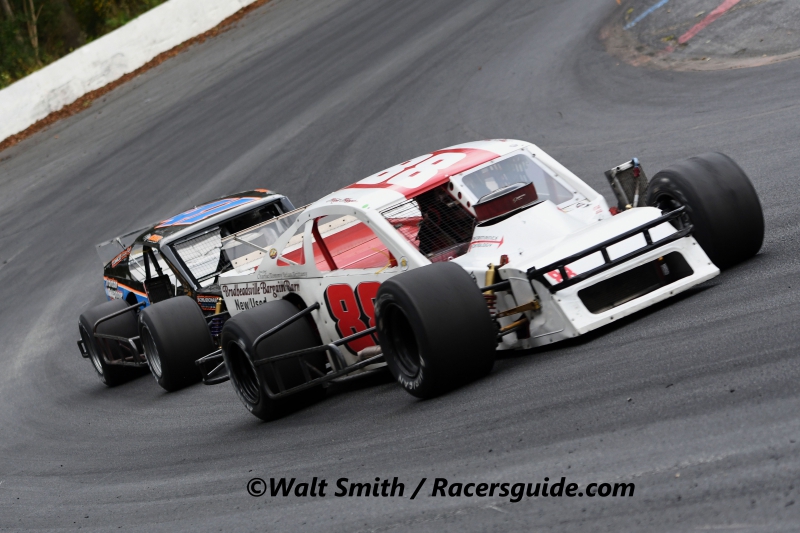 (LEHIGHTON, PA. 10-4-17) This coming Saturday. October 7 at Mahoning Valley Speedway there all six regular track classes, which includes Modifieds, Late Models, Street Stocks, Dirt Mods, Pro 4s and Hobby Stocks will be in action.
The Street Stocks will be running in a 75-lap/$900 main. The feature had originally been scheduled to take place on September 2 but rain postponed it until this coming Saturday.
This weekend's racing will also be the next to last point races of the season and there remains some incredibly close battles several divisions.
The Modified class has three drivers still in contention with Kris Graver leading by a mere 11 markers over Brian DeFebo while closely in the hunt is Kyle Strohl.
With his fifth win of the season last week, Frankie Althouse remains on the heels of Mike Sweeney for top honors in the Late Models. Lorin Arthofer II is holding on as well.
The 75-lap Street Stock feature should be quite interesting as not only will it be a big paying race but there is a very tight battle going on for the championship as Stacey Brown leads Jared Ahner by just 10 points. Matter of fact the top seven in the standings are all mathematically in the title chase.
Kevin Stein has the Pro 4 lead but must be mindful of Johnny Bennett and Jake Kibler who are still perusing him.
The Hobby Stocks have the closest fight unfolding with Austin Beers only five points to the good over Devin Schmidt.
Saturday's action starts at 6:00 pm with heat races. Grandstands open at 4:00 pm. Adult general admission is $16. $2.00 off admission price for students, seniors 65 + and active Military. Children 10 and under are free.
Pits will open at noon. There will be early paid practice from 12:30 to 3:30. Regular practice begins at 4:30. Sign-ins are from 3-4:15.
At intermission a Kids Power Wheels Enduro will be held.
Saturday, October 14 will be the last day for points.
On Sunday, October 15 at 2:00 pm Mahoning Valley Speedway will host a Big/Small/Jr. Car Enduro, Big/Small Car Demo Derby, All-Star Slinghots, Champ Karts, Micro Stocks and the Vintage TQs.
For additional information log onto www.mahoningvalley-speedway.com or on Facebook at Mahoning Valley Speedway. Mahoning Valley Speedway is located on PA route 443 just a few miles west of Lehighton.