Opening Day At OCFS
Story By: Hunter Horton/RacersGuide.com
Photos By: Harry & Jane Cella/RacersGuide.com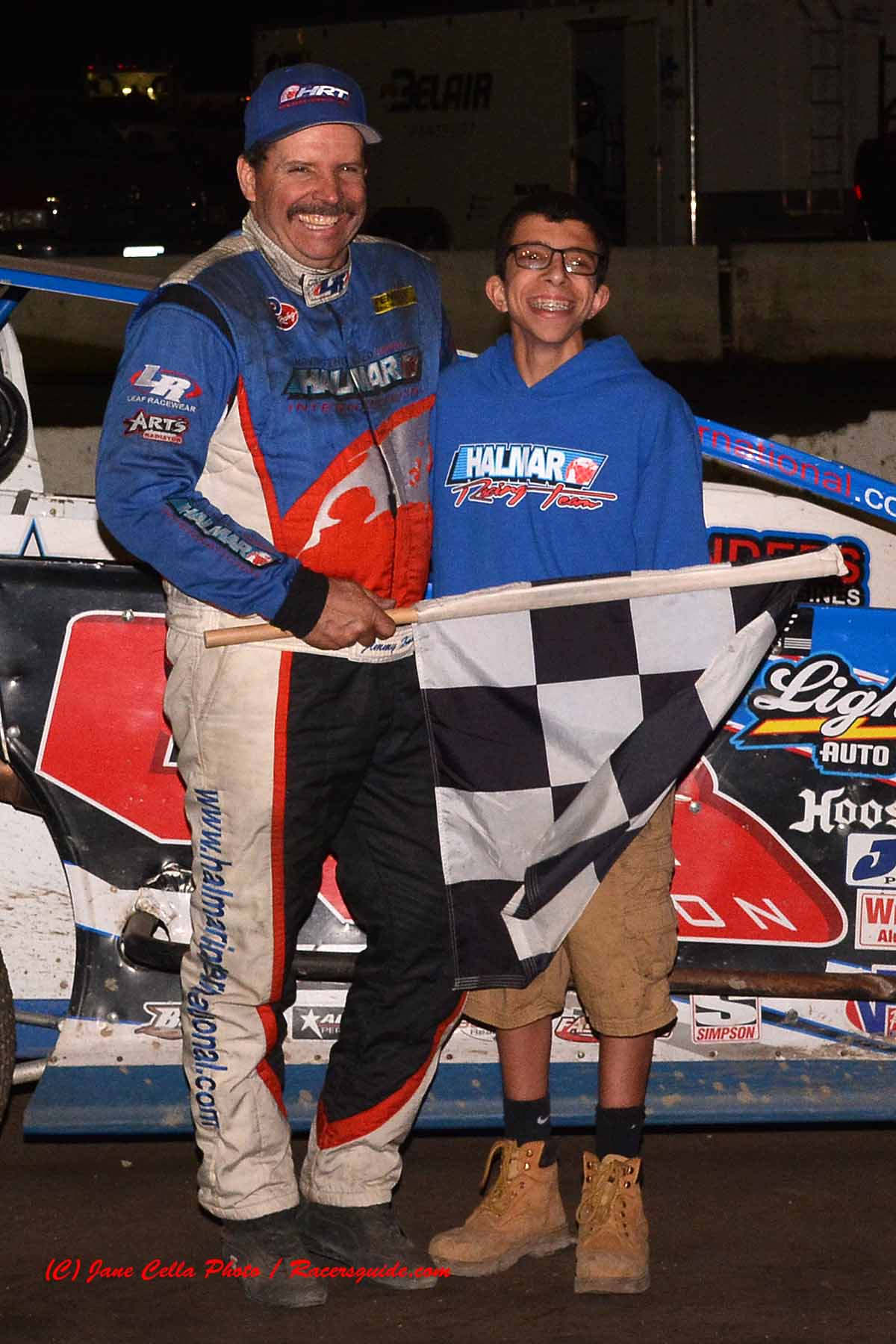 Finally! The day has come it is the first point race on the "Hard Clay" at the Orange County Fair Speedway!
Coming with us this weekend to help are my Dad, Mike, Mark, Grandpop, Bob and a guy named Lips that meets us up at Orange County each and every Saturday night. We started our night off by dad picking 28 at the sign in window, it could have been a lot worse.
After we got all signed in and unloaded I decided to get some food. While I was enjoying my French fries and a cheeseburger I kept watching race monitor on my phone to see how our Halmar International teammate Stewart Friesen was doing up at Fulton in the Super DIRTcar Series Race. By the time I finished my food and watched Stewart's hot laps, time trial and heat race it was just about time for dad to go out for his hot lap session.
There were 31 cars on hand and at the end of hot laps Dad ended up being 11th. When dad came in after hot laps he decided that he wanted to change a couple things around tire wise for the heat race and just put some fuel in it. We started fifth in the heat and won the heat over Tommy Meier who is always fast here!
Luckily, since it was a heads up start and us winning our heat race that would put us in on the outside pole for the feature! It never hurts starting up front! That's when I started getting a real good feeling about the night. Dad would pass Mike Kolka on the start and lead wire to wire picking up his second win of the year after we won at Georgetown earlier on. There was only one caution the whole race and it came late in the race, which made me a little nervous!
Hopefully we can keep this momentum going at the Hard Clay!!