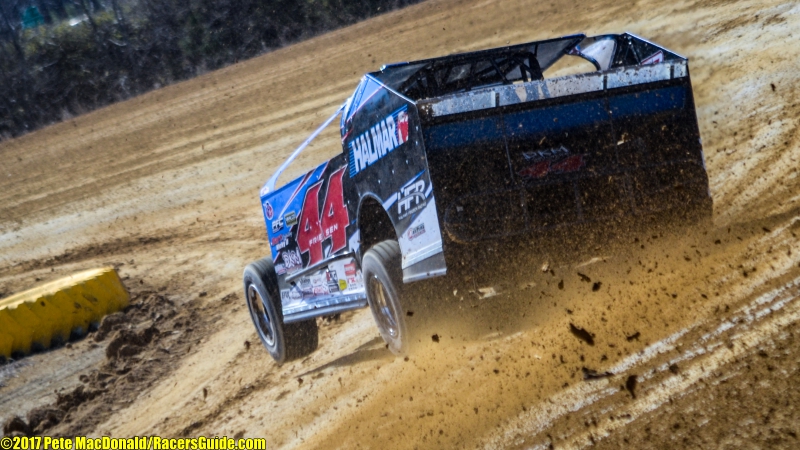 DKM Chassis pivotal in Friesen's Bridgeport Victory
Story & Photos By: Pete MacDonald/RacersGuide.com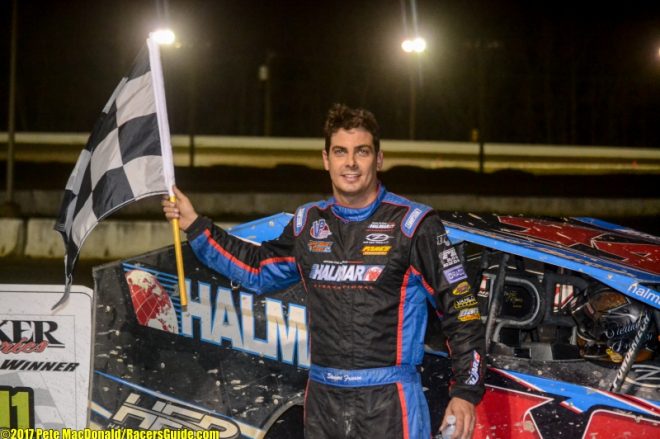 Stewart Friesen picked up his first dirt modified win of the season this past Saturday in the 60 Over Special at Bridgeport Speedway. For those who haven't heard, Friesen who is "cutting back" to a mere 40-50 dirt modified races this season has a full slate planned in the NASCAR Camping World Truck Series aboard the Halmar-Friesen Racing No. 52, Friesen also has plans to run some sprint car races as well.
This past Saturday's win was different for Friesen though, it was his first aboard a DKM Chassis in which his Crew Chief Eric Mack is a very instrumental part of. The Ontario native debuted the car at the DIRTcar Nationals down in Volusia where Friesen was only able to compete in one event due to his NASCAR schedule and motor issues plagued them the entire evening but were still able to come out of it with a 7th place finish. The next event for the car was the Short Track Super Series opener at Georgetown, DE where Stew was very fast early but after a couple incidents decided to park the car for the day.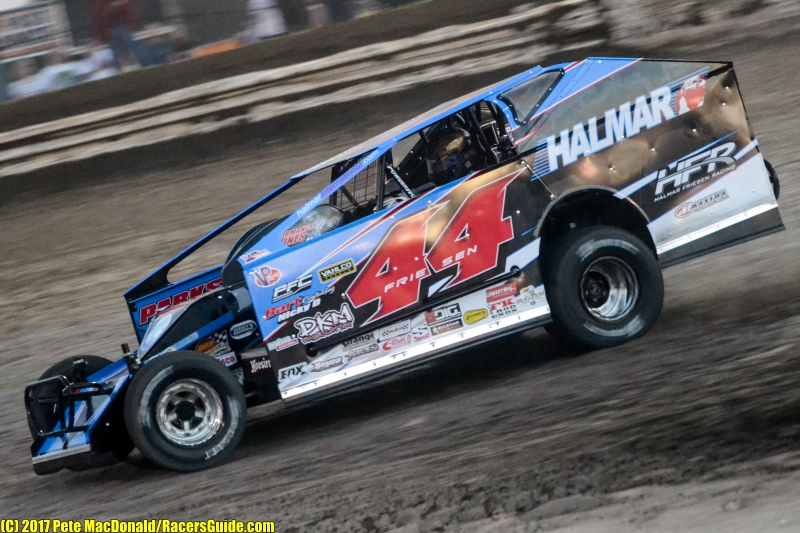 Fast forward to this past weekend where on Friday night Friesen would break the Bridgeport Speedway track record in a Big-Block Modified at 19.450 which was a half a second faster then the rest of the field guaranteeing him a redraw spot for Saturday afternoon.
Come Saturday night while track prep occured during a three-hour rain delay the "revenge redraw" was held. Friesen was handed the worst pill in the bag, which was a 14. Early on in the 44-Lap affair, Friesen suffered from a tight racecar that made it hard for him to move up through the field.
"The rain kind of threw us a curve ball and we were super tight early on and once the stagger opened up a little bit the car came around and it was just an excellent race car", said Friesen.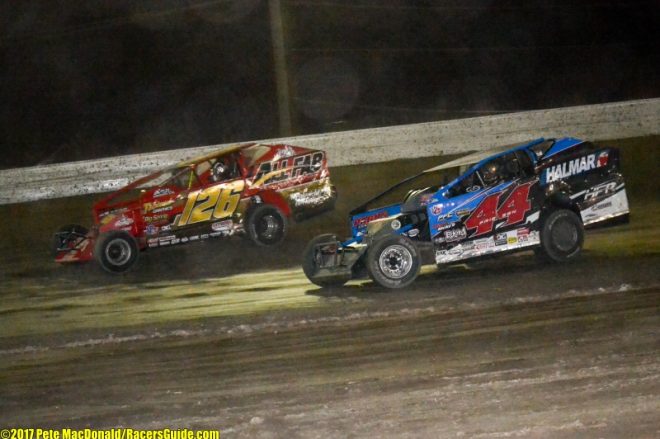 Friesen then had to track down one of his best friends in Jeff Strunk late in the race getting to the inside of him with just two laps to go, only to have the yellow come out. On the restart Friesen was able to get underneath Strunk and score the $4,400 victory.
"I knew I had to be careful passing Jeff because I didn't want to get into him at all, last time I did that he didn't talk to me for about four years", laughed Friesen in Victory Lane after the race.
"I'm proud of the DKM guys, this is a big win for those guys, right now we have something that nobody else has. It's a work in progress, this is the second we've built and I think we really have an advantage right now", Friesen spoke after the race. "A lot of hard work went in to this car, I can't give away all the secrets but we recognized areas where we needed to improve on our program and went to work with Dave, Kyle and Eric and we did just that. The car had a lot of bite in it so we are going in the right direction with it."
After speaking to DKM's Eric Mack on Saturday night he's happy with how things have been going, he currently has orders for three more cars and is still staying busy fabricating bodies for teams in the Mohawk Valley.
Friesen is off to Martinsville this coming weekend to compete in the NASCAR Camping World Truck Series event there and his next start in a Modified will be at the Hard Clay Open at the Orange County Fair Speedway on April 8th.
I can be reached at racersguide@gmail.com or found on Twitter @PMacDonald51. Thanks for reading!