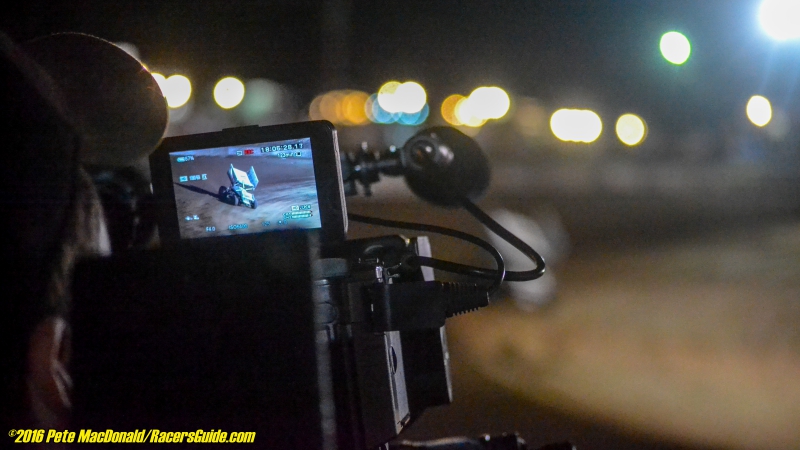 DIRTVision Announces Drydene as Presenting Sponsor
Story By: Cristina Cordova/DIRTcar
Photos By: Pete MacDonald & Dave Dalesandro/RacersGuide.com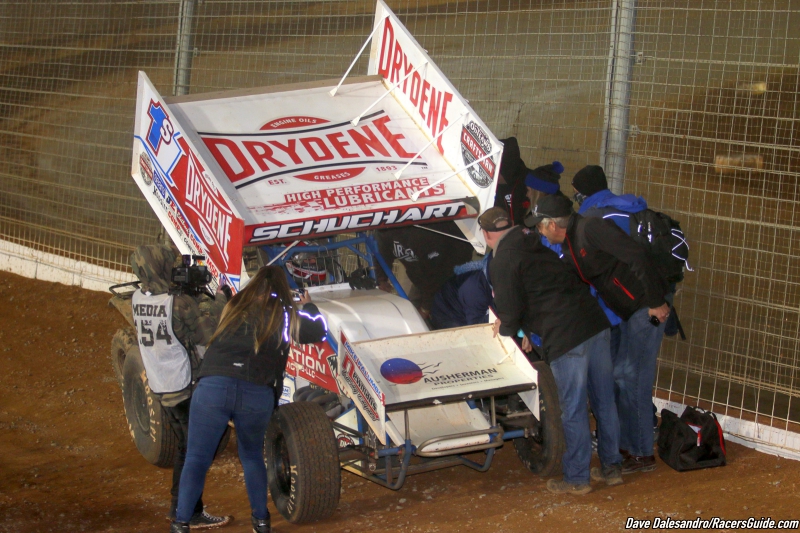 CONCORD, NC — Feb 2, 2019 — As part of their ongoing commitment to dirt racing, Drydene Performance Products has signed on as the official presenting sponsor of DIRTVision. The multi-year agreement unites the heritage brand of automotive lubricants with the premier dirt racing broadcast provider in the country.
"Drydene's commitment to the World of Outlaws is unrivaled with our Official Motor Oil Lubricants and Deisel Exhaust Fluid sponsorship. Now being the presenting sponsor of DIRTVision, Drydene will be able to connect our brand even further with the most passionate fans in all of racing," said Dave Klinger, President of Drydene Performance Products. "DIRTVision presented by Drydene's full season coverage across 200-plus World of Outlaws Sprint Car and Late Model Series, DIRTcar Summer Nationals and Knoxville Raceway broadcasts will bring the Greatest Show on Dirt to homes all over the globe."
From live race coverage to historical races, DIRTVision presented by Drydene is your one-stop-shop for exclusive video and audio coverage of the World of Outlaws Sprint Car Series, the World of Outlaws Late Model Series, the Super DIRTcar Series Big-Block Modifieds, Knoxville Raceway, and the many divisions of DIRTcar Racing.
"We're excited to partner with Drydene and bring their brand to dirt racing fans across the country," said DIRTVision Director of Productions Brian Dunlap. "As we continue to expand our offering — adding all World of Outlaws Late Model Series and DIRTcar Summer Nationals events this year, along with weekly Sprint Car racing from Knoxville Raceway — we are excited to now have the perfect platform for Drydene to reach consumers beyond the track, as well as customers in the transportation, construction and automotive sectors who support dirt track teams."
American owned and operated, Drydene Performance Products offers a complete line of automotive, commercial and industrial lubricants including engine oils, diesel exhaust fluid, transmission fluids, grease and hydraulic & gear oils. Drydene products are built with ALL Technology®, Advanced Lubricity Life chemistry, to meet and exceed today's modern automotive, heavy duty and industrial needs.
Headquartered in Jonestown, Pennsylvania, Drydene Performance Products serves as the primary sponsor of Shark Racing's 1a and 1s in the World of Outlaws NOS Energy Sprint Car series driven by Jacob Allen and Logan Schuchart respectively, and owned by Sprint Car Hall of Famer Bobby Allen. Drydene also has a multi-year partnership with the World of Outlaws as the Official Motor Oil and the Official Diesel Exhaust Fluid (DEF) of both the Sprint Car and Late Model Series.