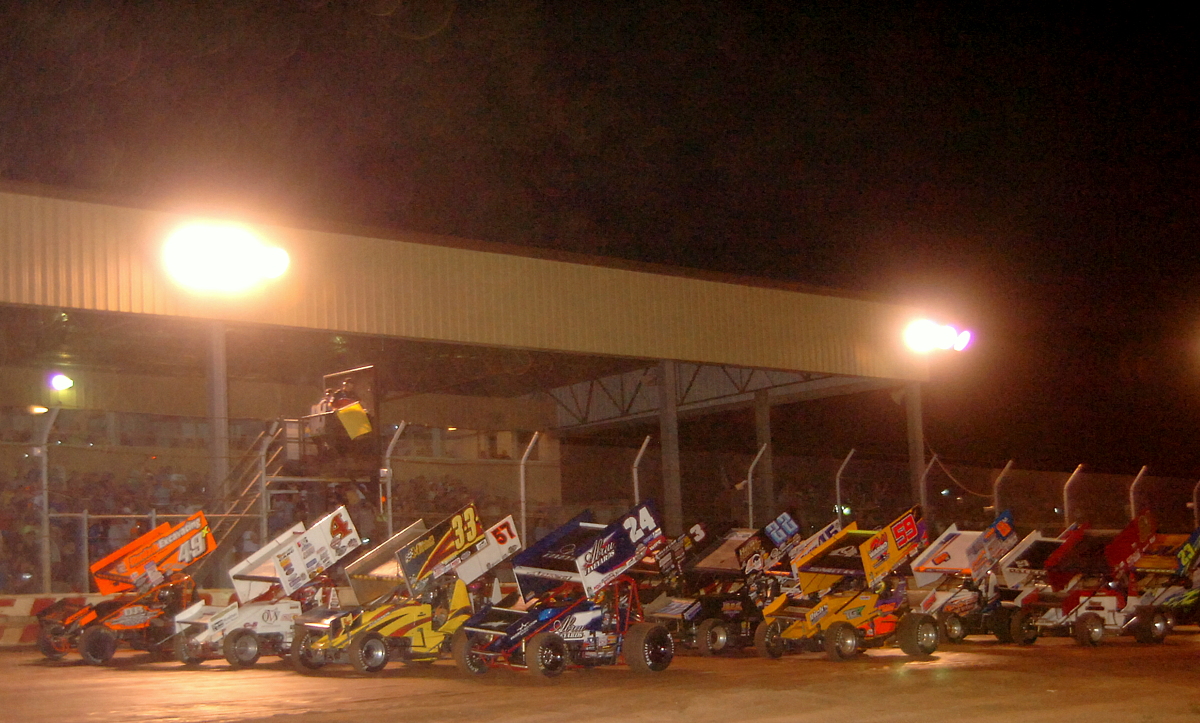 All Star's Set For Explosive July 4 Weekend
Story By: Tyler Altmeyer/ASCOC
Photos By: Tommy Hein/RacersGuide.com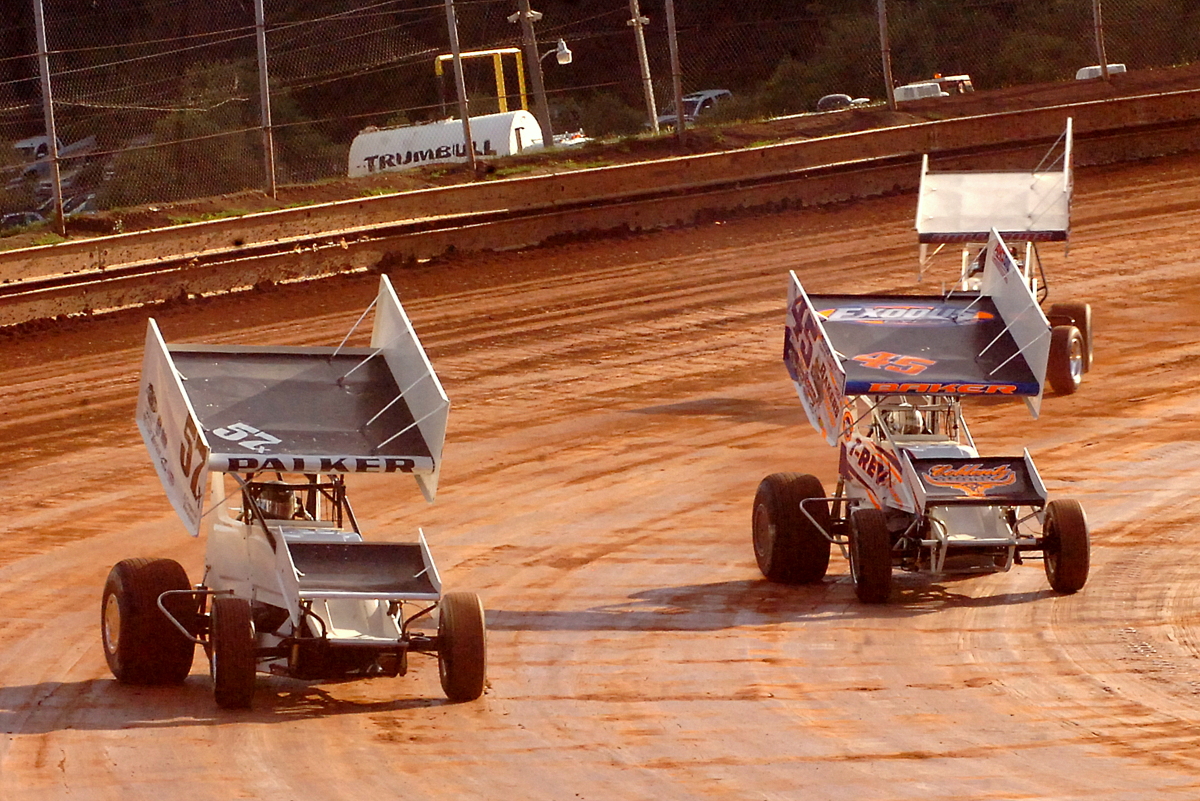 INDIANAPOLIS, IN (June 28, 2017) – Kicking-off the Independence Day celebration a few days early, the Arctic Cat All Star Circuit of Champions will spend the upcoming weekend making appearances in Indiana and Ohio, this time visiting Kokomo (IN) Speedway and Wayne County (OH) Speedway on Friday and Saturday, June 30-July 1.
As previously announced, full-time Arctic Cat All Star Circuit of Champions competitors signed-in for competition at Kokomo Speedway in Kokomo, Indiana, will be given the opportunity to display an Indianapolis Motor Speedway decal during the evening program. Those who choose to display the IMS decal will qualify for Brickyard Bonus Challenge contingencies that will be awarded over the course of the evening. Indianapolis Motor Speedway contingency bonuses include highest finishing feature event car worth $500; second highest finishing feature event car worth $200; the evening's fastest overall qualifier worth $100; the main event hard charger worth $100; and the highest finishing B-main car worth $100.
St. Helena, California's Rico Abreu is the most recent Kokomo Speedway feature winner during Arctic Cat All Star Circuit of Champions competition, claiming the Dirt Classic Indiana title in 2016 worth $12,500. Abreu will rejoin "America's Series" at Kokomo Speedway on Friday evening, set to accompany a loaded roster of winged sprint car aces who will challenge all 15 Arctic Cat All Stars. Tony Stewart, Parker Price-Miller, Carson Macedo, Brandon Wimmer, Sean Zemunik, Kody Kinser, Joe Swanson, Russell Borland, Ayrton Olsen; each expected to battle for the $5,000 winner's share at Indiana's baddest bullring. Tony Stewart, former NASCAR Cup Series champion and owner of the Arctic Cat All Stars, will pilot his own Tony Stewart Racing/Rush Truck Centers/No. 14 during his visit to Kokomo, his only winged sprint car start in the state of Indiana this season.
Wayne County Speedway will celebrate "Fan Appreciation Night" with a ticket price of just $15 while the All Stars are in town on Saturday evening. The Arctic Cat All Star Circuit of Champions made their most recent Wayne County Speedway start, the second of five on the season, on Monday evening, June 19, during round three of Ohio Sprint Speedweek presented by Cometic Gasket. Kyle Larson, the current Monster Energy NASCAR Cup Series point leader, earned the Wayne County Speedway victory; his first of two during his short-lived Ohio Sprint Speedweek campaign.
Those who would like to purchase advance tickets for the Arctic Cat All Star Circuit of Champions invasion of Kokomo Speedway on June 30 can do so by visiting: http://tickets.ticketforce.com/eventperformances.asp?evt=1528. General Admission: $25; Reserved seating (top ten rows of main grandstand): $30; Children 10 years and younger will be admitted into general admission for free. All tickets will also be available at the track on the day of the event. Pit passes are $35.
Wayne County Speedway will open pit gates at 2:00pm on Saturday, July 1. Main gates will follow at 3:00pm. General admission tickets are $15. Pit passes will be available for $35. Those seeking additional news and notes should visit Wayne County Speedway live on the Web at www.waynecountyspeedway.com.
As an added bonus, fans that can not attend the upcoming weekend events are invited to watch online via www.thecushion.com. A live, pay-per-view broadcast will be available for purchase featuring action from both Kokomo Speedway and Wayne County Speedway.
In addition, the private Tony Stewart autograph session, slated to be held at the Tony Stewart merchandise trailer just outside of the main ticket booth at Kokomo Speedway, will also be conducted as scheduled. Only those who purchased one of the first 150 pre-sale tickets will be eligible to attend the private autograph session.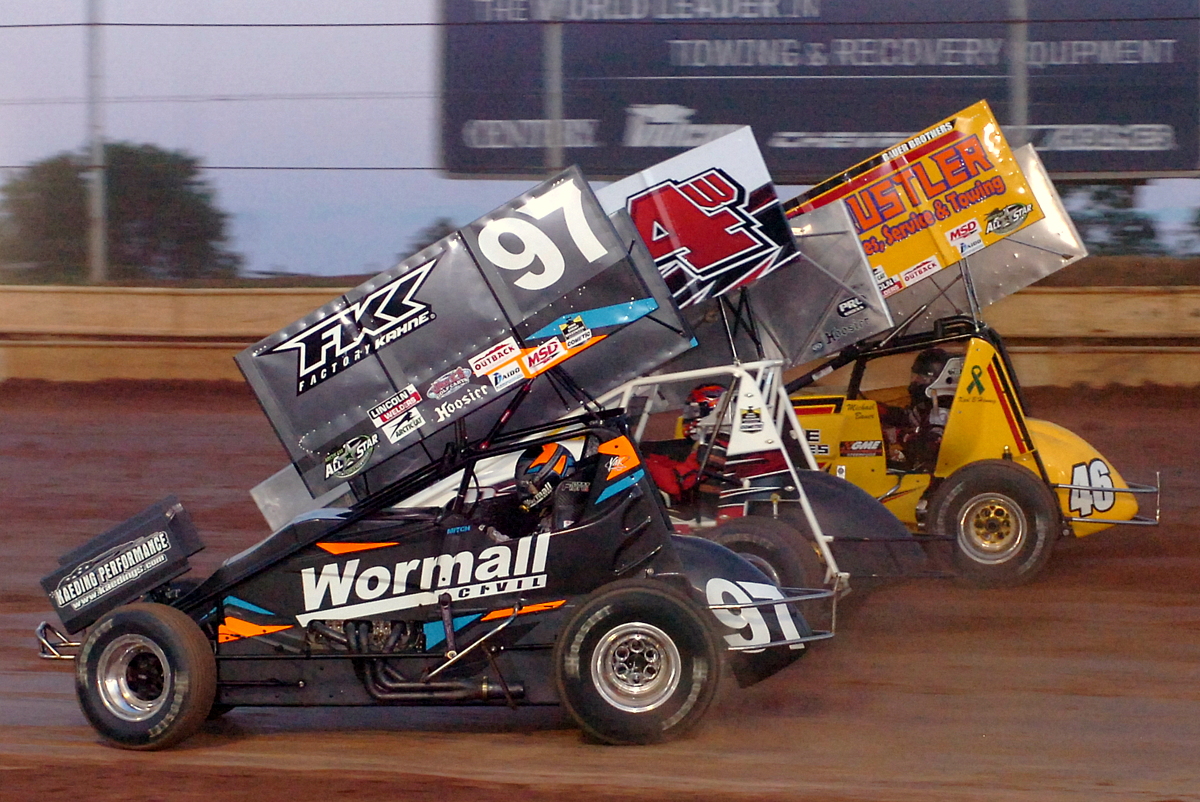 Additional Arctic Cat All Star Series Info:
Those seeking additional information regarding the Arctic Cat All Star Circuit of Champions should visit its official online home at www.allstarsprint.com. Series updates and breaking news will be posted regularly on the official Twitter account of the Arctic Cat All Star Circuit of Champions: https://twitter.com/ASCoC. Find full text results from each and every event, as well as an up-to-date schedule, online at www.allstarsprint.com/schedule/.
About the Arctic Cat All Star Circuit of Champions:
All Star Enterprises, LLC, wholly owned by Tony Stewart, d/b/a the All Star Circuit of Champions, is a winged sprint car series. The All-Star Circuit of Champions Sprint Car Series is one of the oldest traveling 410 sprint car organizations and is a staple of grassroots, open-wheel racing. Formed in 1970 by Bud Miller, the series has largely been considered the first 'outlaw' Sprint Car organization of the modern era. After a 10 year stint as owner of the All Stars, Miller passed control of the series to Bert Emick in 1980; a reign that would continue through 2002. Guy Webb then purchased the series from Emick in the summer of 2002 and served as the series President for the next 12 years. Motorsports entrepreneur Tony Stewart agreed to terms with Guy Webb to become the sole owner of the original winged sprint car tour in January of 2015.
About Arctic Cat:
The Arctic Cat brand is among the most widely recognized and respected in the recreational vehicle industry. The company designs, engineers, manufactures and markets all-terrain vehicles (ATVs), side-by-sides and snowmobiles, in addition to related parts, garments and accessories under the Arctic Cat® and Motorfist® brand names. Arctic Cat Inc.'s world headquarters is located in Minneapolis, Minnesota. More information about Arctic Cat and its products is available at www.ArcticCat.com.