[xyz-ihs snippet="Posts-Ad"]

They Said It: New Egypt Speedway 7/23/16
Story By: Pete MacDonald/RacersGuide.com – Photos by: Harry Meeks & Jim Brown/RacersGuide.com
Ryan Godown picked up his second win of the season on Saturday at New Egypt Speedway after a rough battle with Bryan Kuhl halfway through Saturday night's feature. David Van Horn and 17-year-old Ryan Krachun rounded out the podium. It was Krachun's best run of 2016 to day at the Ocean County D-Shaped oval.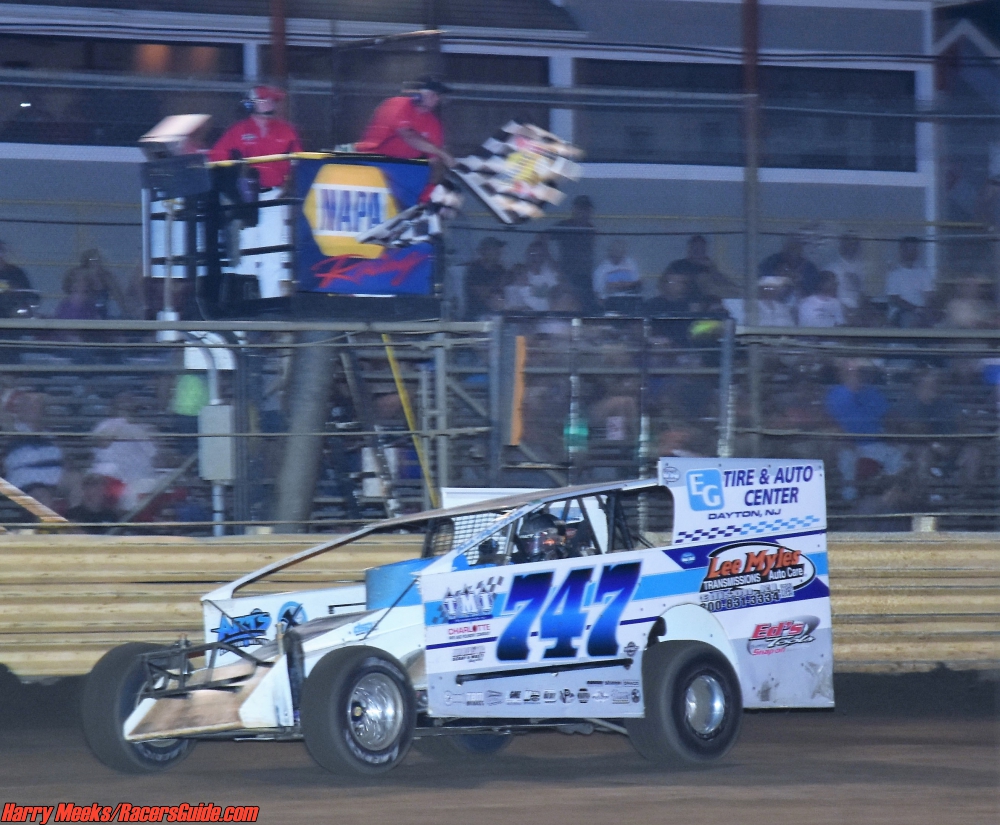 "It was a trying race. We caught some breaks coming through, We freed the car up more than normal to get through the holes. We had to change the left-rear tube and bell in the rear after the heat, my guys did a hell of a job with that. The last couple weeks we have been gaining on this thing again, we were a little off and kind of went back to basics. We have a new car sitting at home that we can swap everything over on. It was a good night and we're gaining on it. We're finally going forward every week. Troyer is giving us a lot of good stuff, ERD is really helping us out with the engines, we just freshened the thing up, Fox Shocks have changed their program around a little bit for me and it felt better. – Ryan Godown
"Car was good, we started 12th, and by lap two we were up to sixth. Car was just too tight to run the topside so I was pretty much relegated to the bottom and the middle. For it being 95 degrees today and having that much moisture in the track for the topside the track crew did real good. The track was a little rough, but the track crew did a good job. You just had to race it, its dirt track racing." – David VanHorn
"Started off good, struggled with a tight car all race. I struggled on the restarts due to the car being so tight. I had to position the car right so that I can drive it in and drive off smoothly. Working though the tightness was an issue, especially with that bump in one and two, I had to cock the car sideways and when I hit that, it would straighten the car out to propel the car off the corner. We held off some of the bigger names and passed some people so I'm really happy about tonight." – Ryan Krachun
So, that's what the Top-3 in New Egypt Speedway's 358 Modified feature had to say on Saturday. What did you think of the racing this past weekend?
I can be reached at racersguide@gmail.com and found on Twitter @PMacDonald51. Thanks for Reading!

[xyz-ihs snippet="Posts-Ad"]