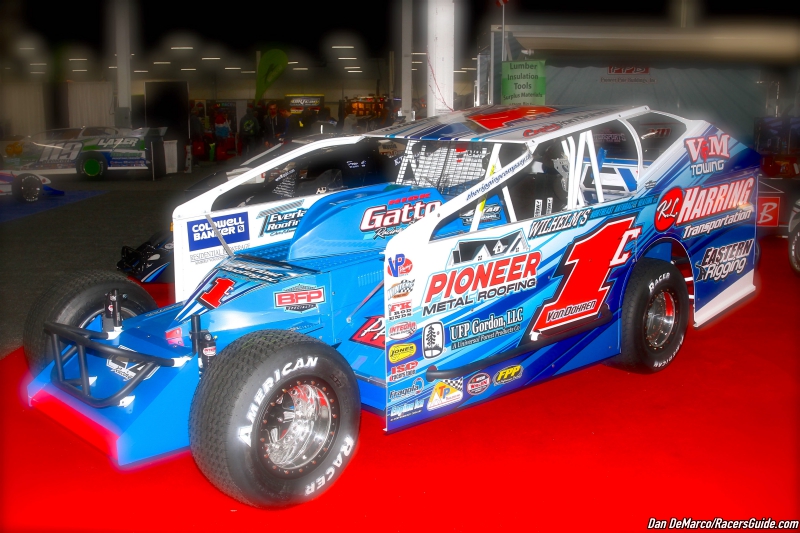 MOTORSPORTS RACECAR AND TRADE SHOW SPONSOR PIONEER POLE BUILDINGS TO OFFER ATTENTION GRABBING DISPLAY
Story By: Ernie Saxton/Motorsports 2019 Trade Show
Photos By: Kirsten Snyder & Dan DeMarco/RacersGuide.com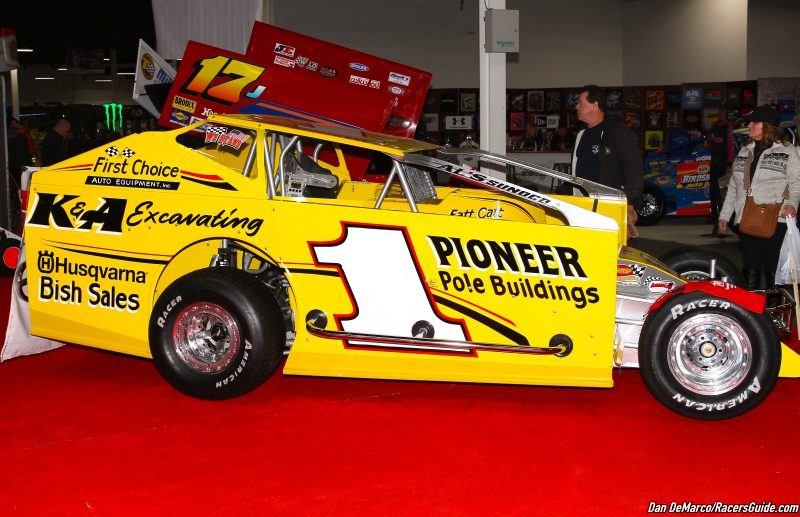 OAKS, PA January 6, 2019 . . . When the Pioneer Pole Buildings Motorsports 2018 Racecar and Trade Show Presented by Sunoco and Distributed by Insinger Performance takes place January 19-21 at the Greater Philadelphia Expo Center in Oaks, PA Pioneer will have a major presence that is sure to attract a huge amount of attention.
Pioneer's huge display will be right at the main entrance and one of the first things show visitors will set their sights on as they start their tour of the 250,000 square feet of show space that will be offering just about everything imaginable in motorsports.
Included in the display will be race cars driven by Dirt Modified standouts Craig Von Dohren and Billy Pauch Sr. Fred Rahmer Jr. will have his winning Sprint car on display along with Jon Swanson. Brett Bieber's Slingshot and Jesse Hirthler's Quarter Midget will also be available for up close inspection by show attendees.
Autograph sessions featuring Pioneer sponsored drivers will take place at the display area throughout show hours on Saturday.
From 3:30 p.m. to 4:30 p.m. there will be autographs available from some of the top names in the sport that carry Pioneer sponsorship. This will be happening at the Pioneer Pole Building's Display #104. Drivers will include Craig Von Dohren, Billy Pauch Sr. and Jr., Freddie Rahmer Sr. and Jr., Brandon Rahmer, Kevin and Brian Hirthler, Jesse Hirthler, Brett Bieber and Davey Sammons.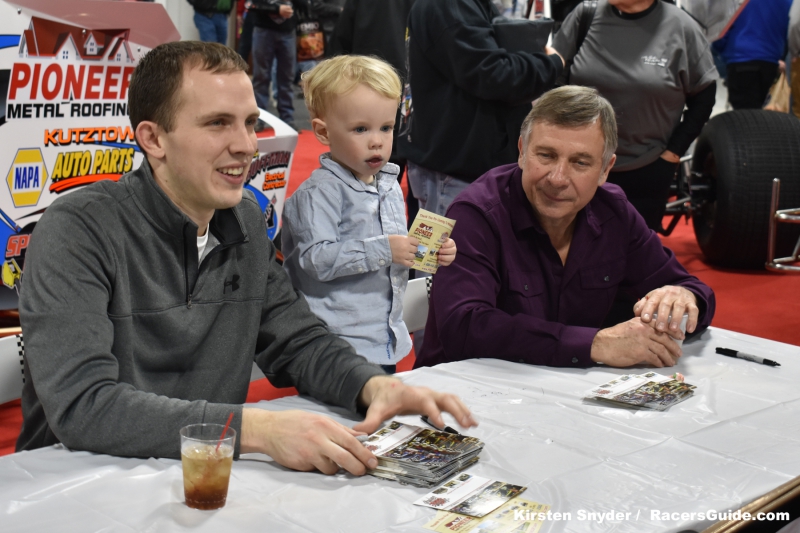 From 12:30 p.m. to 2:30 p.m. and again from 4 p.m. to 5 p.m. magician Kevin Shelly will be entertaining with his magic act in the Pioneer Pole Buildings Display 104.
The very popular Low Down & Dirty Internet Radio show will be broadcasting from the show between 1 p.m. and 4 p.m. on Saturday, January 19th.
In addition Pioneer Pole Buildings will have members of their sales staff on hand all through out the weekend to provide information and quotes on the spot. Anyone that requests a quote at the show will be give one (1) entry to the show giveaways which include PPB Motorsports hats, t-shirts, yeti rambler and other PPB items.
Showing their support of auto racing, Pioneer Pole Buildings, Inc. advertises in a number of track program books, sponsors a variety of events and has their name on a large number of race cars.
Located in Schuylkill Haven, PA Pioneer is a builder of post frame buildings in PA, NJ, DE, MD, WV, VA and NY. Founded in 1998 they continue to offer the most structurally sound buildings, able to withstand 90 mph winds.
More than 200 racing vehicles will be on display.
NASCAR Hall of Famers Darrell Waltrip and Ray Evernham will appearing during the show as will NASCAR Monster Energy Cup Rookie of the Year candidate Ryan Preece along with a large number of other well-known names in the sports.
The show opens on Friday, January 18th at 2 p.m. and closes at 9. Doors open on Saturday and Sunday at 11 a.m. The box office and D-Hall exhibit area opens one hour earlier each day.
Check out www.motorsportstradeshow.com or call 609-888-3618 for further information.