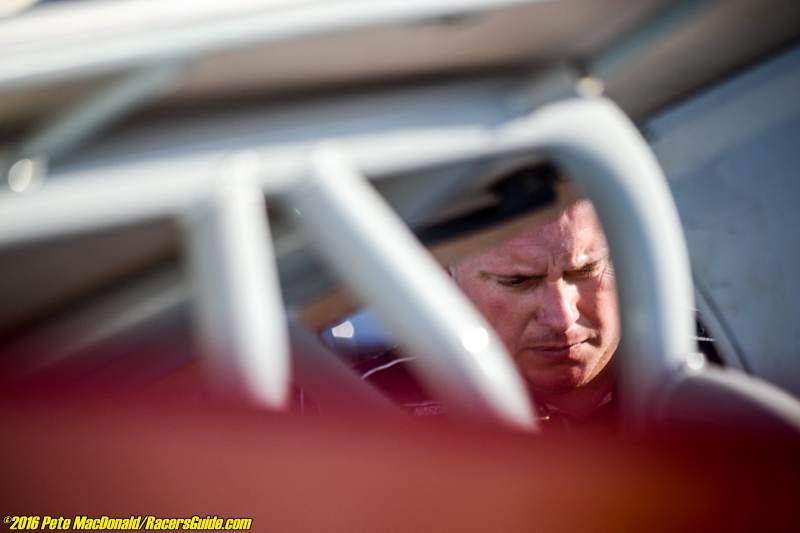 Jimmy Blewett Plans Four Division Assault At Turkey Derby
Story & Photos By: Pete MacDonald/RacersGuide.com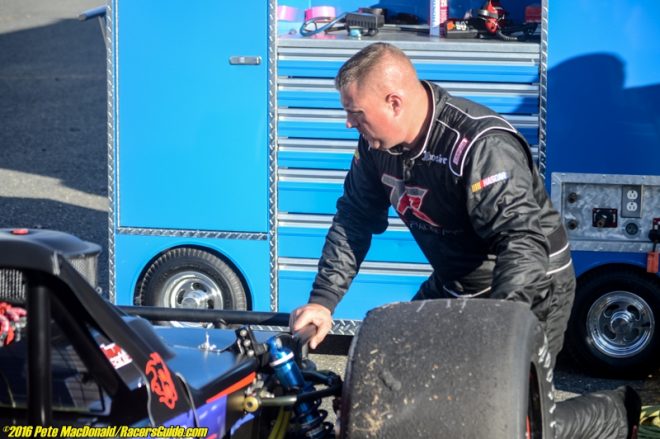 No driver in the history of Wall Stadium has won more races during the 42-year history of Turkey Derby than Jimmy Blewett. Blewett has amassed 16 total wins in the annual post-Thanksgiving Classic also known as Turkey Derby in Wall/SK Modifieds, Tour Type Modifieds and last year adding a Dirt Modified win to that ever growing resume.
This year the Howell, NJ driver who is better known as "Showtime" will again compete in Tour-Type Modified action aboard the family owned No. 76 to go along with the No. 19 Wall/SK Modified and No.43 Dirt Modified owned by the Horton Family. One small addition to Blewett's Turkey Derby plate this year will be the addition of competing in the 50-Lap Sportsman race on Friday in a car to be campaigned by his nephew John Blewett IV at Wall Stadium weekly in 2017. There will be more to come on that in a later story here on Racers Guide.
"It's a lot of work, we were up scaling cars until 2:30 in the morning to go to practice on Saturday, and all in all to leave practice on the top of the boards means a lot", said Blewett.
If Blewett were to complete every lap that he has planned for this weekend it would total out to 300 laps of feature competition, that doesn't include practice or qualifying.
One would think running four different racecars across a two-day span would take a little while to get used to once out on the track. Not so much for Blewett.
"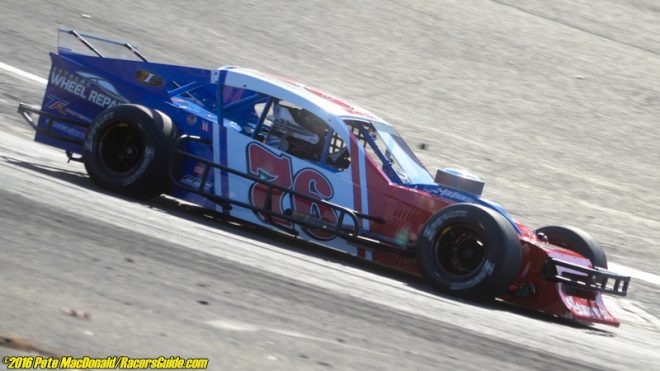 It'll give you a better read for the track I feel. The only car that's out of context is the Dirt-car, but we're working on that. Jimmy Horton and his dad are good guys, that is just fun going out there in that", Blewett explained.
Blewett who recently announced that he would not return to the seat of the Bob Garbarino Mystic Missle for the 2017 season on the NASCAR Whelen Modified Tour has no real plans as of yet for next season.
"Showtime" who ran dirt modifieds weekly for five seasons at New Egypt and Bridgeport Speedways and picked up wins at both of those speedways didn't rule out a return to dirt racing. "I'd love to go back to New Egypt", replied Blewett when asked if returning to dirt racing was a possibility.
Can Jimmy Blewett add to his already impressive Turkey Derby resume and raise his win total this coming weekend? Time will tell…
I can be reached at racersguide@gmail.com or found on Twitter @PMacDonald51. Thanks for reading!