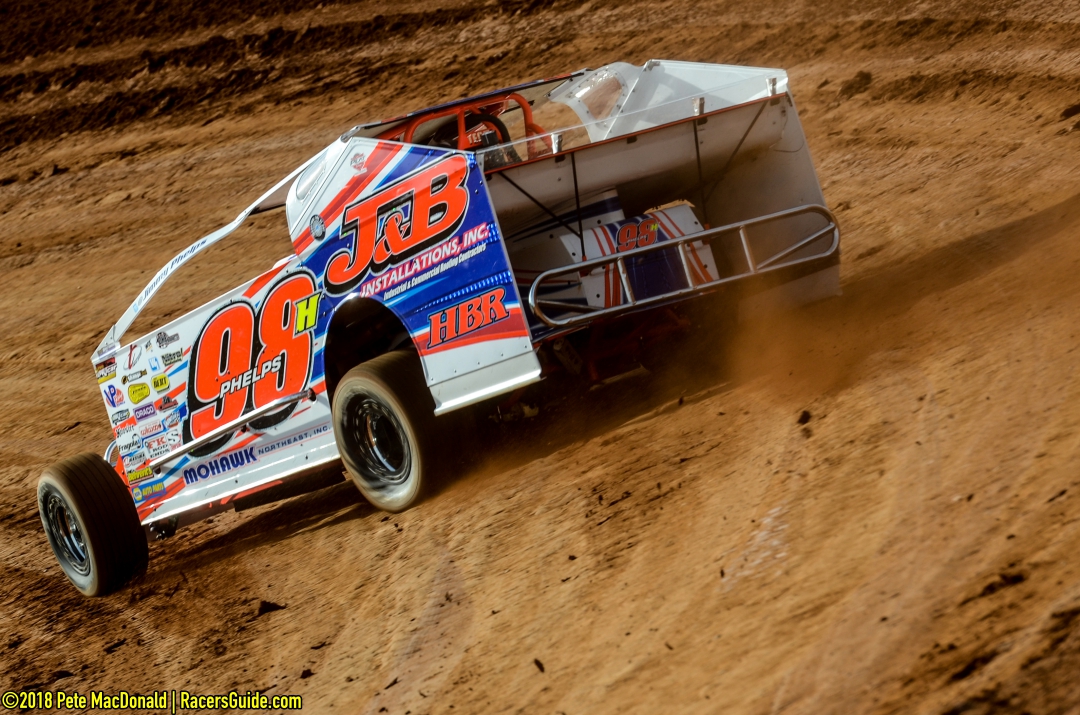 HBR Racing Recap 11/6/18
Story By: Mandee Pauch/MPR
Photos By: Dave Dalesandro & Pete MacDonald/RacersGuide.com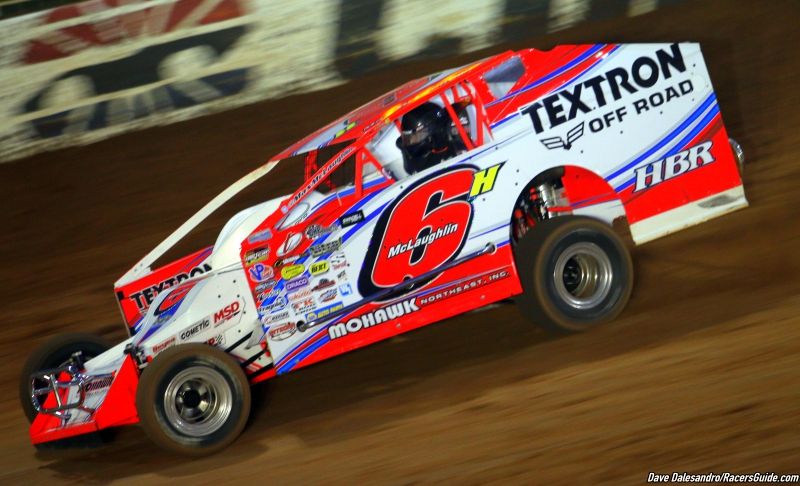 Mandee Pauch Relations – November 6, 2018 – The Heinke-Baldwin race team closed out their 2018 season with both teams producing two top-five finishes in the the Super DIRTcar Series point standings.
This past weekend the team made the trek south for their final race weekend of the season at the Dirt Track at Charlotte in Charlotte, N.C.
On hand Thursday was a full day of qualifying for the Big Block Modifieds where they qualified for both Friday and Saturday's portion of the World Finals.
Jimmy Phelps went out and timed fourth for Friday's session and seventh in Saturday's time trial group session.
"We struggled in time trials and got behind," he said. "After the first set we came in and had to change the fuel pump before we went back out for Saturday nights time trials. We went out again with high hopes to have a better lap but for some reason we didn't cut it, so we got buried in Saturday's heat race."
Phelps went on to qualify fifth from his sixth-place starting spot in Friday's heat race. Unfortunately, Saturday's heat race did not go as well.
"We missed it by one for Saturday night," he said. "Obviously, we knew we had to make some changes come feature time."
Due to heavy rain hitting the grounds on Friday, the Big Block Modified feature was pushed to early Saturday afternoon.
Phelps rolled off on the outside of the tenth row for the first 40-lap main event.
"We made some headway early," Phelps said. "Once we got into the top-ten we were just there. The track broke apart with the sun being out. We were good enough to hover around tenth but didn't have what we needed to move forward. Unfortunately, we lost a cylinder with ten to go, shut it off and pulled in."
After losing a cylinder in the first 40-lapper the no.98h team were forced to bring out the backup car.
"Fortunately, that thing was great right off the truck," he added. "I felt like that car would have been better all along, but we didn't know. All of my cars have been consistent all year."
Phelps went out and won his consi, lining him up on the outside of the 11throw for the main event.
"I honestly thought we had a really good car," he said. "We got to 11thand ran out of time, but we were still making progress. We just got too far behind early. The guys worked really hard and never quit. I know we didn't have much to show for it but I thought we were definitely competitive come Saturday night."
Phelps closed out the weekend with an 11th-place finish, rounding him out with a fifth-place in the Super DIRTcar Series points standings.
"We won some big races and won a championship," noted Phelps. "I don't want Charlotte to reflect our year. We ran at a level this year that could have won a championship. Unfortunately, we had some bad luck but most nights we were racing up front."
Teammate, 'Mad' Max McLaughlin was consistent in his time trial efforts.
"We timed third in Friday's and fifth in Saturday's," he said. "We did okay, but not as good as we wanted to."
McLaughlin started third in Friday's heat race and drove away with the heat race victory. Saturday's heat race saw McLaughlin click off a fourth-place finish, locking him into the show.
"Friday's heat race we got lucky because Keith Flach fell out which put us on the front row where we pulled away with the win," McLaughlin added. "Saturday's didn't go as well. The heat race was uneventful. Everyone was the same speed and there wasn't a whole lot of passing. We were able to get one spot."
After heavy rain hitting the track, Friday's 40-lap main event dropped the green flag early Saturday afternoon.
"The first feature we had a really good car," he said. "I'd get stuck on the bottom and fall back a couple spots then I'd go to the top and gain a couple more spots. I thought for sure we had a shot at the end. After having 40+ caution laps I ran out of fuel with four laps to go. I didn't finish, but if we had a little more fuel, I think we could have contended for the win. I don't think we would have gotten Brett Hearn, but I feel like we were a second place car."
McLaughlin then started on the outside of the eighth row for Saturday nights second 40-lap main event.
"We got to seventh really quick," McLaughlin noted. "Then the track rubbered up. After that happens there's not much passing. The track was really racy and fast before it rubbered up, but it is what it is. We did what we could and ended up seventh."
McLaughlin's seventh-place finish moved him up in the standings to close out the season with a third-place in the Super DIRTcar Series point standings, his best finish yet.
"We came into the weekend knowing we had a chance to get third in points," he said. "We went into the weekend fifth in points and knew we needed to beat the guys in front of us and we did. I'm pretty proud of that."
HBR QUICK RESULTS –
Jimmy Phelps
November 3 – The Dirt Track at Charlotte; Heat: 5 (4); Feature: DNF (20)
November 3 – The Dirt Track at Charlotte; Heat: 6(7); 11 (21)
Max McLaughlin
November 3 – The Dirt Track at Charlotte; Heat: 1 (3); Feature: DNF (3)
November 3 – The Dirt Track at Charlotte; Heat: 4 (5); Feature: 7 (15)
HBR SEASON STATS –
Jimmy Phelps
62 races – 6 wins, 32 top 5's, 46 top 10's
Max McLaughlin
59 races – 3 wins, 19 top 5's, 41 top 10's
MEDIA LINKS –
HBR
Facebook:www.facebook.com/hbrmotorsports
Twitter:www.twitter.com/HBR_Racing
Jimmy Phelps
Website:www.jimmyphelps.com
Facebook:www.facebook.com/JimmyPhelps
Twitter:www.twitter.com/jimmy_phelps
Instagram:www.instagram.com/jimmyphelps
Max McLaughlin
Website:www.maxmclaughlinracing.com
Facebook:www.facebook.com/MaxMcLaughlinRacing
Twitter:www.twitter.com/MaxMcLaughlin_
Instagram:www.instagram.com/maxmclaughlin_