[xyz-ihs snippet="Posts-Ad"]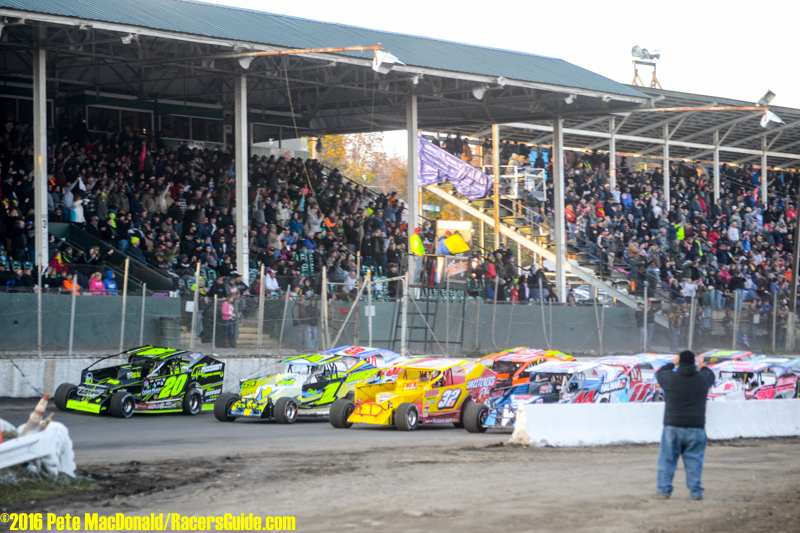 Hard Clay Happenings Eastern States Weekend Notebook: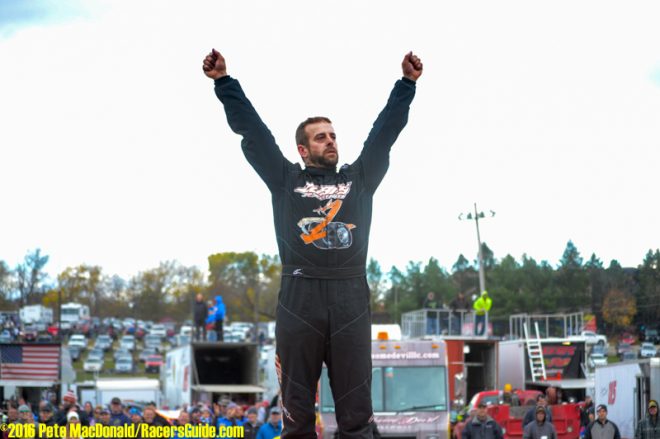 Story & Photos By: Pete MacDonald/RacersGuide.com
64 Big-Block Modifieds, 73 Small-Block Modifieds, 81 Sportsman and 36 Street Stocks were on hand bringing the car count to 254 for the weekend which would have been higher but the 305 Sprint Cars were scrapped following Saturday's rain.
Brett Hearn would lead the last 80 laps in the 100 Lap event for the 358 Modifieds and looked like he had pocketed another $15,000 check at OCFS but would come up 23lbs light at the scales post race handing the win to Brian Krummel in the Zubi's racing No 17z. It was really cool to see Dave Zubikowski so happy in Victory Lane on Sunday.
Billy Decker was aboard the No.32c usually campaigned by Vic Coffey, another interesting tidbit was Decker's long time Crew Chief Scott Jeffrey's was in the pit area with the team over the course of Sunday. Unfortunately "The Franklin Flyer's" day would be cut short as he was out with overheating issues. Is this maybe something to look into for 2017?
After a rain out on Saturday the entire 358 Modified event would be packed into Sunday with hot laps starting at 9AM. OCFS management did an excellent job getting both Saturday and Sunday in with the final checkered flag flying at 7:57PM.
It was a good day for New Jersey regulars Rick Laubach and Dominick Buffalino with both of them netting Top-5 finishes at the end of 200 laps on Sunday at the hard clay.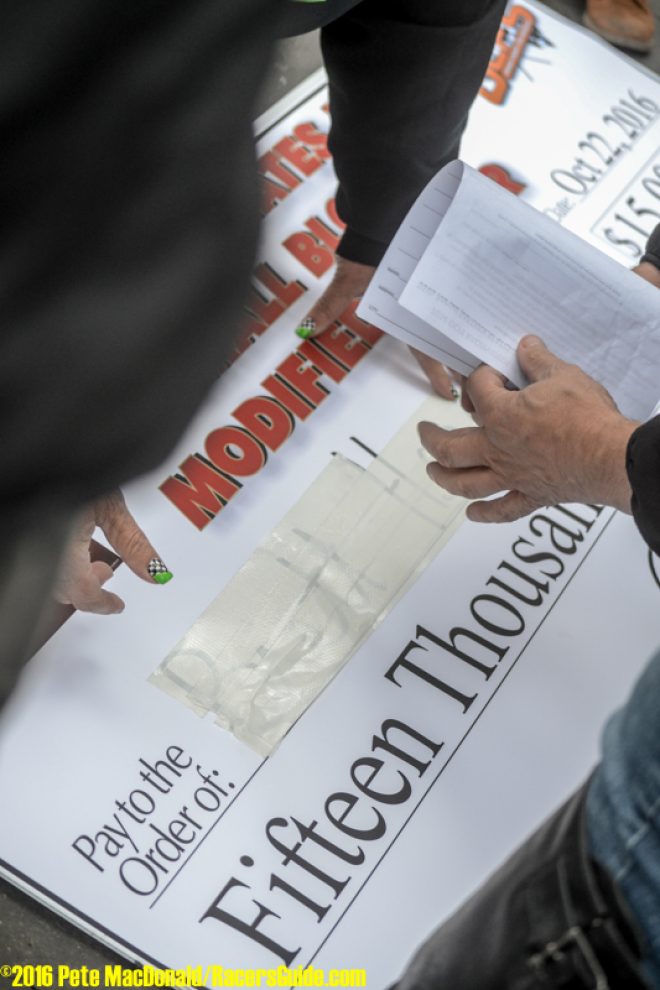 Stewart Friesen and team headed straight to Charlotte, NC from OCFS for the World of Outlaws World Finals, which will be held this Thursday, Friday and Saturday. Friesen currently plans on doing a little more NASCAR Camping World Truck Series racing still in 2016 with entry blanks being filed for Phoenix and Homestead-Miami in November. Stewart plans on kicking the season off with the series at Daytona in February as well.
Jim Spellmon was set to make his first Eastern States 200 start on Sunday but apparent ignition issues forced him pit side before the race was officially under way.
The hardest hit of the weekend occurred on Lap 180 of the Big Block Feature on Sunday when Chris Shultz made contact with the inside wall separating the racing surface from the pit wall knocking one of the concrete dividers over before rolling on to his side on top of that same wall towards turn one. Shultz would climb out and walk away under his own power.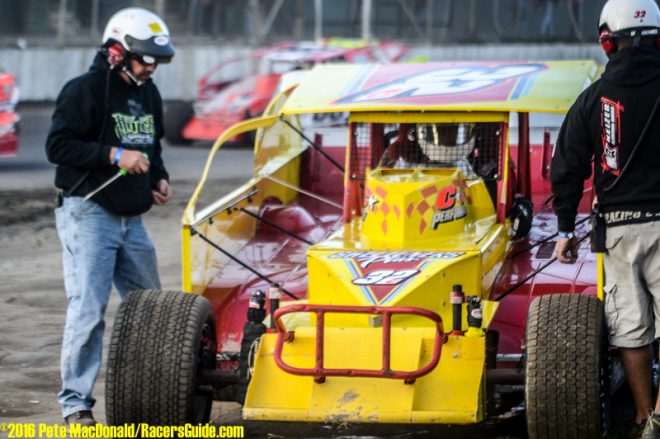 For the second straight year the $15,000 bonus for winning both 358 and Big Block Modified races put up by Halmar International stayed intact. If someone were to win both they would have left Middletown with over $60,000,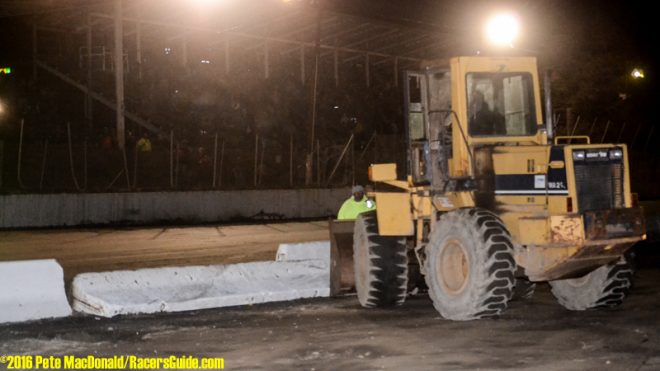 not bad for 300 laps of work.
Was awesome to see such a huge crown on hand for Sunday as the backstretch drive-in was almost packed to capacity.
So race fans what did you think about the 2016 edition of Eastern States Weekend?
I can be reached at racersguide@gmail.com or found on Twitter @PMacDonald51! Thanks for reading!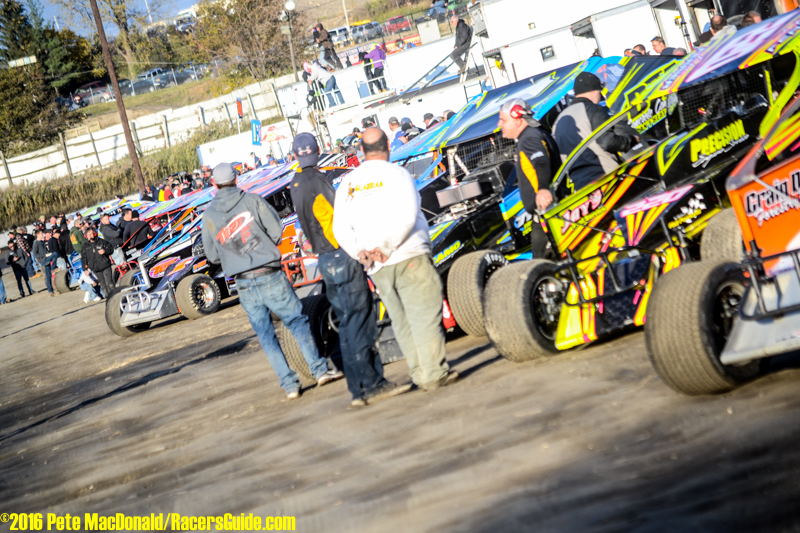 [xyz-ihs snippet="Posts-Ad"]