The Gator Motorplex  Another New Race Track For Brent Marks.
Story By: FULLY INJECTED MOTORSPORTS MEDIA
Photos By: RACERSGUIDE.COM PHOTO STAFF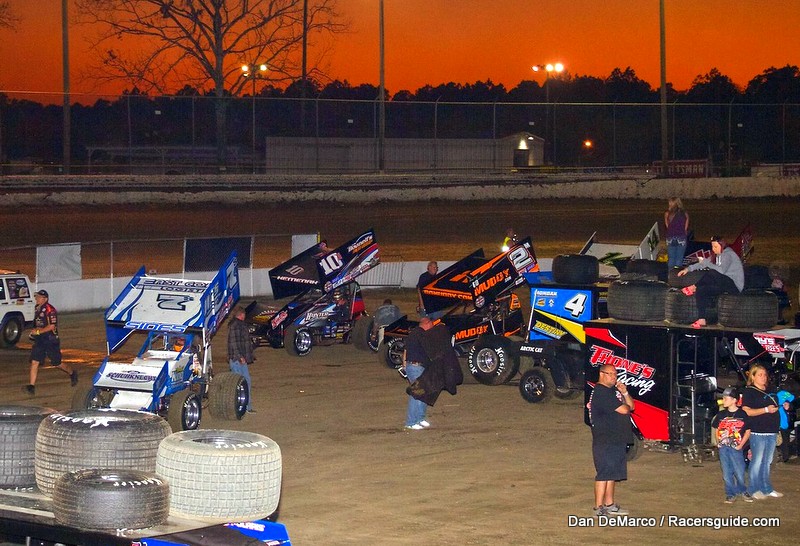 WILLIS, Texas – April 12, 2017- Just about all of the drivers competing full-time with the World of Outlaws Craftsman Sprint Car Series will be visiting Gator Motorplex for the first time this week for the inaugural Gator Outlaw Bash.
This situation suits Brent Marks very well. After all, being a rookie on the tour, the Pennsylvania native is seeing a majority of the track on the schedule for the first time.
The Gator Outlaw Bash, which was postponed by inclement weather last month, is set to hit the track on Thursday, April 13 at Gator Motorplex. All tickets from the originally scheduled race on March 4 will be honored.
Already this season Marks has competed at nine tracks that he had never seen before. It's probably easier to list the tracks that the 26-year-old had already visited in his career, which thus far is only one — Volusia Speedway Park in Florida — site of the season opening DIRTcar Nationals back in February. All told, Marks will see more than 40 new tracks over the course of the nearly 90-race season.
"It should help even things a little bit, with nearly all of the drivers seeing the track for the first time," said Marks. "The guys with the World of Outlaws are so good that they are used to going to new places and getting up to speed quickly. We are still learning. A lot of the tracks we go to, we have to do different things than we were accustomed to doing in Pennsylvania and Ohio, when we raced there. I'm excited to get to Gator Motorplex. We passed it last time, when we got rained out, and it looks like a pretty cool little joint."
Gator Motorplex, a high-banked quarter-mile bullring, will be one of the smallest tracks that Marks competes on all season. With the California Swing recently wrapping up, he had a chance to race on a couple of very tight tracks on the west coast. For a driver that grew up racing on the sprawling half-miles of Central Pennsylvania, racing on smaller tracks is something he eagerly looks forward to.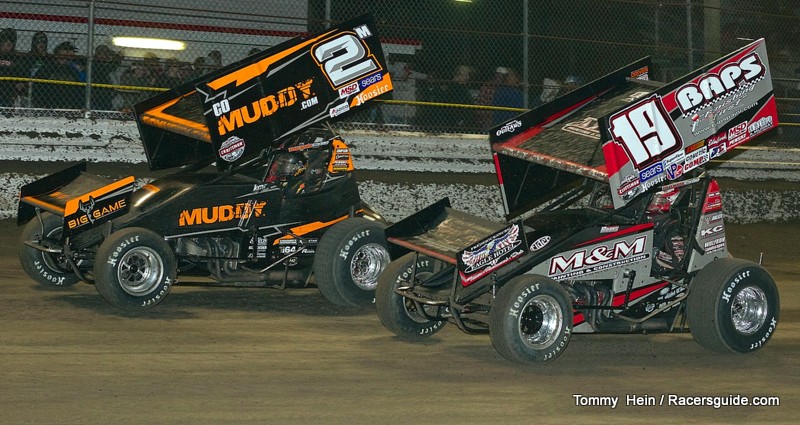 "I've always been a fan of smaller, bullring types of tracks," Marks said. "We have a small track back home in Pennsylvania, called Path Valley (Speedway) and we have had some success there and actually won a race there last year. It should definitely help having raced at some smaller tracks in California over the last few weeks."
Marks, who is one of 16 drivers following the World of Outlaws Craftsman Sprint Car Series circuit this season, is no stranger to racing against stiff competition, after cutting his teeth for several years on the always tough Central Pennsylvania circuit with the famed Pennsylvania Posse. The native of Myerstown, Pa., had four wins last season to go with over 40 top-10 finishes on his home turf. To date, Marks' best finish with the World of Outlaws Craftsman Sprint Car Series was a runner-up performance in the opener of the Summer Nationals at Williams Grove Speedway in 2014.
"These guys on the road are so competitive," said Marks. "We always raced against great competition back in Pennsylvania, so that helped prepare us for this season quite a bit. Opportunities like this don't come around all the time, so you have to take advantage of it and that's why we decided to hit the road with the World of Outlaws this year. We are doing the best we can and learning a lot as we go. I'm excited to get back to the Midwest and to some of the tracks we've raced at in the past."
Heading into the inaugural Gator Outlaw Bash, Marks is just outside of the top-10 in the series standings. He has two top-10 finishes this season, with a best showing of eighth in the second race of the season at Volusia. Marks has qualified for the A-Feature event in 13 of 14 races through April 8, which as a rookie is a feat in itself, with the stout level of competition that has been in attendance at each event thus far in 2017.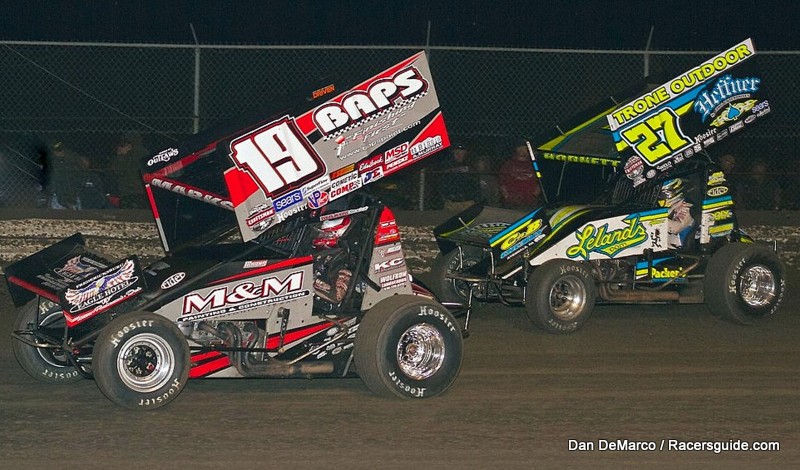 "We are not quite where I thought we would be right now," he shared. "We have struggled here and there. We have had some good runs going and just had circumstances in the race prevent us from getting the good finishes. We are just trying to work through and stay out of trouble on the track. We'll be okay and we are learning a lot. I think once we find the good baseline feel that I feel more comfortable with in the car, we'll start running a little bit better."
Marks is one of two drivers contending for the Kevin Gobrecht Rookie of the Year Award this season along with Sheldon Haudenschild from Ohio. Racing against drivers, who have been on the Outlaws circuit for many years, Marks is realistic when asked about his goals and expectations for this season.
"My goal has always been to finish around eighth or so in points," said Marks. "If we can average around a 10th-place finish each night, I think we can accomplish that. Getting through the West Coast Swing was a major focus. Everyone always told me that once you got through the West Coast races the rest of the season would be a breeze. We'll see if that's true or not. We'll just keep working at it and moving forward."