FINAL WALL STADIUM PRE-SEASON STOCK CAR PRACTICE SET FOR SATURDAY (APRIL 15)
Story By: Jeff Gravatt/Wall Stadium
Photos By: John John Lane/RacersGuide.com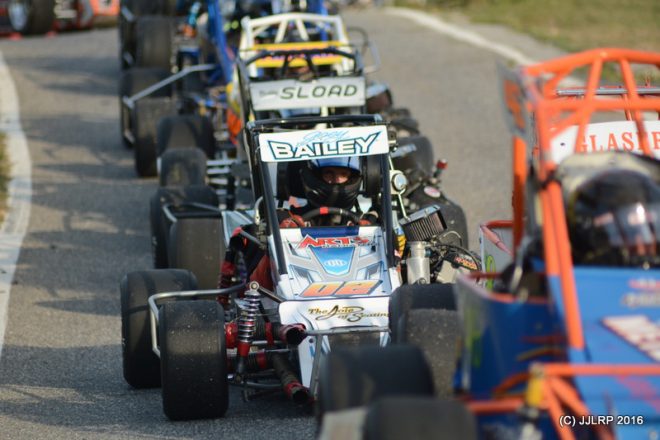 WALL TOWNSHIP, N.J. ~ After an impressive number of racecars from all divisions took advantage of Saturday's (April 8) first pre-season practice session at Wall Stadium Speedway, an even larger number of race teams is expected to participate in this Saturday's final pre-season test session. The third mile high banked paved oval will present the final practice session this Saturday (April 15) from 10:00 a.m. until 4:00 p.m. A special session for rookies will run from 10:00 a.m. until 11:00 a.m. before all racers are allowed on the track from 11:00 a.m. until 4:00 p.m. While the grandstands will be open free to the public on Saturday there is a fee for competitors and crews. The pit area will open at 9:00 a.m.
This final practice session is leading up to the 2017 Saturday night stock car series opener here on Saturday, April 22.
The 2017 season looks to be the strongest yet at the shore speedway. All indications point to large car counts as most pit area spots have already been spoken for. Competitors are urged to visit the speedway office on practice Saturday to make arrangements for their 2017 registrations and competitor licenses so that they can avoid long lines on opening night. Racers will also be able to obtain their tires on Saturday.
Racecar technical inspections will also be conducted on Saturday and the speedway office will also be open during business hours during the week so that racers can complete their pre-season paperwork.
New for the 2017 season will be food and beverage offered at the "Pit Stop Grill." The "Pit Stop Grill" will offer a comfortable eating area complete with umbrellas making for a great place for fans to hang out, relax and enjoy the many new food items on the menu for 2017. A phone charging station will also be available. Weekly specials will be offered and the last Saturday of the month will be "Dollar Dog Night!"
The 2017 weekly Saturday night campaign gets the green flag on April 22 with the Freehold Ford Modifieds, Snap-on Sportsman cars, Green Flag Driving Experience Legend Cars, Surf Side Collision 4 Cylinder Stocks, Elite Maintenance Limited Late Models and the O'Shea's Auto Repair Factory Stocks all in racing action. Grandstand seating will open at 5:00 p.m., qualifying will start at 6:00 p.m. and main event action is slated for 7:00 p.m.
The complete regular season schedule, which runs on Saturday nights through the end of September, is available at wallspeedwayracing.com as are the rules and regulations for all divisions. Post-season events, the "Spooky Spectacular" in October and the Thanksgiving weekend "Turkey Derby," are also being planned.
Wall Stadium is located on Route 34 in Wall Township, N.J., just one mile north of Garden State Parkway exit 98 and Interstate 195 exit 35B. The speedway hotline number is 732-681-6400 and email address is CKMotorsports@aol.com.